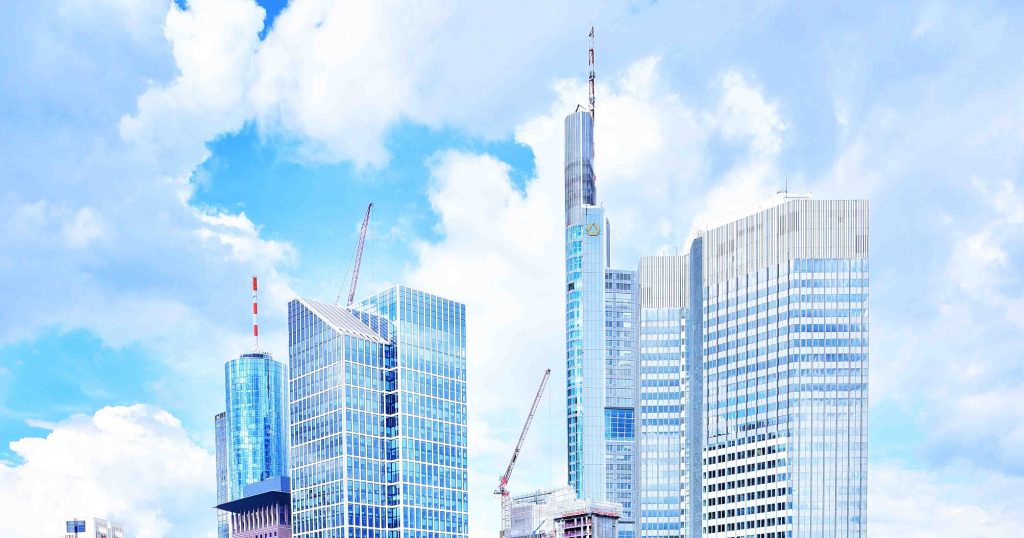 If you ask J.P. Morgan, you might be surprised at the answer.
At a time when real estate and other private investments are undergoing a valuation reset, a recent J.P. Morgan report highlights cryptocurrency. It says digital currencies have overtaken real estate as a "preferred alternative asset class." (Alternative assets are investment choices that don't fall into the stocks-and-bonds category.)
Bitcoin is quite a bit down (~60%) from its all-time high. In the "crypto winter" of 2017-18, it lost more than 80% of its value and took three years to rebound. In 2022, crypto assets are showing jittery reactions to inflation and rising interest rates.
But with bitcoin trading around $30,000 in May 2022, J.P. Morgan's latest note to investors indicates "significant upside for digital assets from here." The bank ascribes a fair value of $38,000 to bitcoin.
J.P. Morgan stands out among large banks for its early and significant investments in the world of crypto. This, although Jamie Dimon, the CEO of JPMorgan, called bitcoin out in 2017 as "worthless."
Strategic Investments
J.P. Morgan likes to emphasize the strength of venture capital's movement into blockchain-based digital assets. Investment keeps pouring in, despite the recent $50 billion collapse of the not-so-stable stablecoin Terra in May 2022. The flow of capital into blockchain projects means another long crypto winter is unlikely to happen, say the bank's strategists.
J.P. Morgan itself has established a presence on the Ethereum-based platform Decentraland, a leading destination for metaverse property. It sees the metaverse as a $1 trillion opportunity.
In February 2022, the bank published a 17-page booklet titled Opportunities in the Metaverse: How Businesses Can Explore the Metaverse and Navigate the Hype vs. Reality. It observes that "Covid-19 accelerated the digitization of our lives" and ascribes "explosive interest in the metaverse" to its versatility:
[T]here is no one virtual world but many worlds, which are taking shape to enable people to deepen and extend social interactions digitally. This is done by adding an immersive, three-dimensional layer to the web…
The metaverse is accessible from anywhere people take their smartphones, and is, says J.P Morgan, "breaking down boundaries and democratizing access to key goods, services and experiences."
J.P. Morgan takes note of the steady rise in metaverse property values. They doubled — from about $6,000 to about $12,000 — in 2021 alone.
Virtual homes are available to be adorned with original art. Commercial space is available for major brands to sell goods, both real and virtual. Both types of property need metaverse mortgages, and reliable methods for the trading and holding of digital assets.
Then there's the world of virtual gaming, which, J.P. Morgan writes, "has elements that parallel the existing global economy." This means an international banking system has a role to play. The bank sees its key contributions as:
Equipping game platform services with bank-grade payment systems, and seamless asset exchange mechanisms.
Enabling content creators to get paid for their work.
Creating simple methods of subscriber registration, as well as security certificates, account validations, Know Your Customer safeguards and other fraud-prevention features.
Offering robust payout options, such as virtual wallets for a variety of payment and account types.
Foiling Bad Actors
JPMorgan has partnered with the blockchain intelligence, compliance, and risk management infrastructure firm TRM Labs. Their collaboration enables the tracing of ill-gotten gains in the burgeoning crypto economy.
Umar Farooq, who heads J.P. Morgan's digital asset arm, Onyx, says the division has "spent the last six years exploring the possibilities and applicability of blockchain technology." With TRM's transaction monitoring system, digital services and traditional banks can comply with Anti-Money Laundering (AML) regulations, and "manage reputational and operational risk."
Uniquely, the TRM analytics system can follow unusual activity across multiple blockchains, enabling businesses to head off sophisticated money laundering attempts.
Keeping crypto assets and blockchain projects secure will support the continued growth of the sector. That's good news for the blockchain.
Supporting References
Ben Strack for Blockworks.co: JPMorgan – Crypto Trumps Real Estate As "Preferred Alternative Asset Class"(May 25, 2022).
Nina Bambysheva for Forbes: J.P. Morgan Says Bitcoin Is Undervalued by 28%; Says Cryptocurrencies Are Now a "Preferred Alternative Asset" (May 25, 2022).
JPMorgan.com/onyx: Opportunities in the Metaverse – How Businesses Can Explore the Metaverse and Navigate the Hype Vs. Reality (PDF; Feb 2022).
Yahoo! Finance via YouTube: J.P. Morgan CEO Jamie Dimon Says Bitcoin Is "Worthless" (Oct. 11, 2021).
TRM Labs, Inc.: Announcing J.P. Morgan Chase & Co.'s Strategic Investment in TRM Labs (Feb. 28, 2022).
Photo Credit: By Edison McCullen – Own work, CC BY-SA 4.0, https://commons.wikimedia.org/w/index.php?curid=89964620