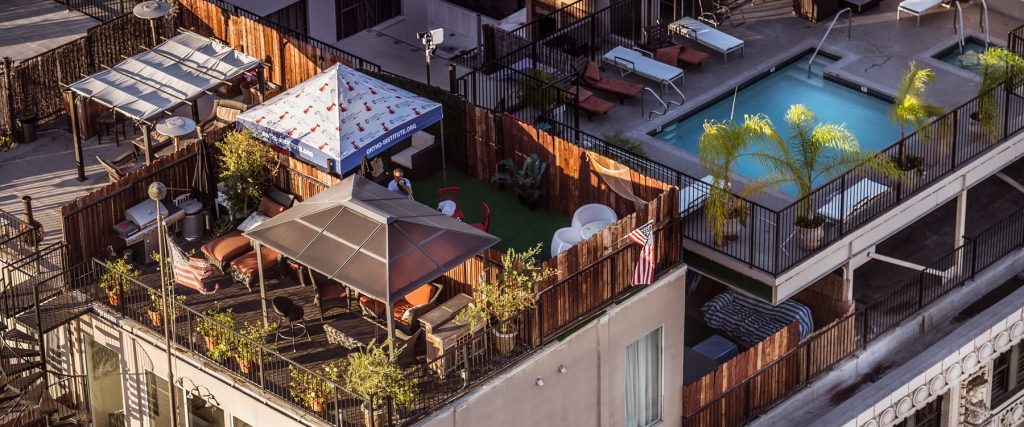 Here It Comes…
Internet-assisted real estate investing keeps evolving, just as the internet itself does. Now, it's possible to convert stored value — even real estate — into digital assets. Fractional shares in a property become securities, issued as tokenized shares to be traded on a secondary market. These investments and trades are verified and etched into a digital ledger, known as the blockchain.
Of all the kinds of assets that can be tokenized, real estate is the fastest growing sector. The multi-billion-dollar global market for tokenizing real estate is an area of promising opportunities.
Here's the thing, though. These fractional shares are bought with cryptocurrency. While there's a great advantage in profiting from properties without having to own the buildings, the question is whether crypto assets are adequately guarded from risks.
Buyers, businesses, and regulators want clarity.
How Legislators Are Responding
The chair of the U.S. Securities and Exchange Commission (SEC), Gary Gensler, points out that SEC rules do cover many digital currencies — those that offer returns to investors who stake them.
But are all digital currencies securities? And is the current regulatory structure really adequate to guard the public? A few so-called stablecoins have collapsed, not being properly backed up with real value.
Now, there's the Responsible Financial Innovation Act. In June 2022, Senators Cynthia Lummis (R-Wyoming) and Kirsten Gillibrand (D-New York) introduced this comprehensive bill to examine, regulate, and facilitate the use of digital assets. It's the most thorough effort to regulate the crypto arena to date.  
Senator Gillibrand stated:
Digital assets, blockchain technology and cryptocurrencies have experienced tremendous growth in the past few years and offer substantial potential benefits if harnessed correctly. It is critical that the United States play a leading role in developing policy to regulate new financial products, while also encouraging innovation and protecting consumers.
The bipartisan bill splits digital assets into two groups:
Commodities. Bitcoin and Ethereum — which, together, make up most of the digital asset market —will not be treated as securities. They are classified as commodities in the draft legislation, to be overseen by the Commodity Futures Trading Commission (CFTC).
Securities. Lummis and Gillibrand consider the many other coins securities. So-called stablecoins and speculative currencies brought into the market by "initial coin offerings" (ICOs) would be regulated by the SEC.
One of the key issues is customers' ability to understand what they're getting, and their rights and risks when interacting with the $100 trillion digital currency marketplace.
What Will the Proposed Law Do?
The Responsible Financial Innovation Act, if passed, will do the following things:
Define stablecoins, create disclosure rules around them, and make them easier and safer to use for payments. To avoid crashes and failures, the Lummis-Gillibrand bill requires that these coins, designed to be pegged to a currency such as the U.S. dollar, are backed up with actual dollar value and always redeemable.
Work out a framework for financial institutions to use stablecoins.
Create a workable, easy tax structure. This will allow for small payments using crypto assets, free of tax.
Undertake a study of energy use in digital mining.
Designate the United States as the entity to create cybersecurity standards for the sector. (The bill notes security concerns regarding China's digital yuan.)
Considers making digital currencies an option for retirement investing.
The proposed legislation is being widely discussed and generally praised. It is persuasive on the importance of encouraging U.S. government innovation and leadership.
While the SEC chair might press for some changes, it looks like a regulatory framework will exist within the coming year or two. Of course, at Deeds.com, we'll be following these developments, and sharing what we learn with our readers.
Please note: Our blockchain articles are not investment advice. We believe it's important to let our readers know about new developments in the world of digital property as they begin to impact the real world. Readers should always do their own research and discuss their investment options with a financial adviser.
Supporting References
Aneesh Shinkre and Thor Wahlestedt (Cointelegraph Research): Blockchain Investments Are Disrupting the Real Estate Industry: Report (Jun. 21, 2022).
Kirsten Gillibrand: Lummis, Gillibrand Introduce Landmark Legislation To Create Regulatory Framework For Digital Assets (Jun. 7, 2022).
Nikhilesh De for CoinDesk.com: SEC Chair Gensler Suggests Lummis-Gillibrand Bill May 'Undermine' Market Protections (updated Jun. 15, 2022).
And as linked.
Photo credit: Vladimir Kudinov, via Pexels.