Be sure you're dealing with a company that takes service seriously.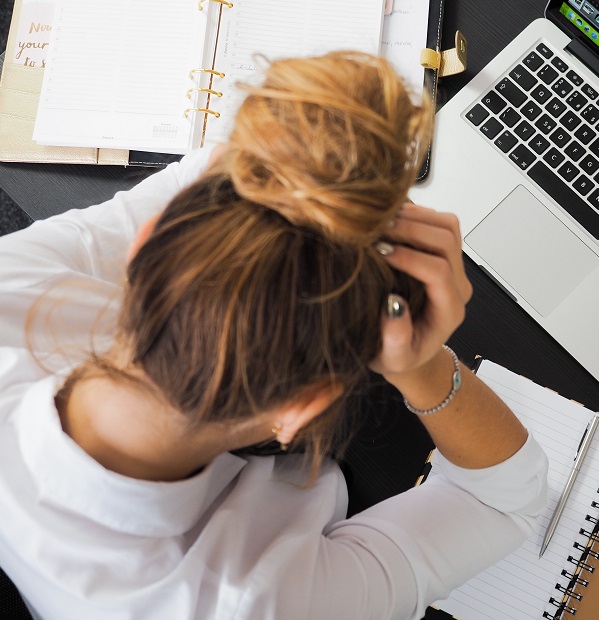 Various companies are involved in one mortgage. The home buyer's journey might begin with a local mortgage expert. Then, the mortgage expert helps the buyer find a lender. Once the loan is approved, a borrower gets a mortgage servicer, too. Some lenders service their own loans, but many don't.
You might be familiar with your mortgage servicer as the company that posts payments to your account, which you review online from time to time. Your mortgage servicer is the company that keeps money in escrow to pay your local property taxes and your homeowner's insurance premiums. To pay more each month against your principal, you visit the mortgage servicer's website. Mortgage servicers can help a borrower through forbearance, or work with a borrower to remove private mortgage insurance from an account. Mortgage servicers also report their borrowers' payment activity to credit bureaus.
In short, mortgage servicers are a big part of a homeowner's life for years. Customer service is crucial.
Pandemic Puts Mortgage Servicers in the Spotlight
Many people set their mortgage accounts on autopay. The money comes out every month on its own. It's set-and-forget. When all goes well, the borrower doesn't have to think about the mortgage servicer. For many borrowers, set-and-forget mode changed in 2020. Owners and employees of restaurants, malls, travel and entertainment companies struggled for income and needed loan relief. When they turned to their mortgage servicing companies for help, many were put off.
Some borrowers report these kinds of frustrations to the Consumer Financial Protection Bureau. The worst complaints are all too common: Long waits for loan modifications, unreasonable denials, bad credit information forwarded to the bureaus even when customers were following approved loan modifications, and even illegal foreclosures. Most struggling borrowers just want immediate assistance to help to them straighten out their payments and protect their credit.
The firm J.D. Power runs a customer satisfaction survey of mortgage borrowers every year. The firm's 2020 U.S. Primary Mortgage Servicer Satisfaction StudySM looked at the Covid pandemic as a meaningful test. Low interest rates, job insecurity and forbearance requests merged into the perfect storm for client support systems.
The 2020 survey revealed that less than one-third deemed their mortgage companies effective online. This, although nearly two-thirds of today's customers start their search for assistance online. Picking up the phone was not necessarily better. Getting a real person on the phone was a hassle for a fifth of borrowers.
Some companies shine in these times. The three best-rated loan servicers among current borrowers, J.D. Power reports, are Quicken Loans, Regions Mortgage, and Huntington National Bank.
Mortgage Loan Servicing Fees: Unfair?
Interest that mortgage servicers accumulate on their customers' escrow accounts becomes available for the companies that administer the loans. Still, servicers charge borrowers for handling various kinds of paperwork and for advances to third parties when needed. And most late payment fees hover around 5% of the borrower's monthly mortgage payment. Fees vary from one company to the next.
The servicing fees charged by some companies have come under scrutiny. PHH Mortgage is one such company. Its fees have been challenged by 33 state attorneys general. The group has called PHH's service fees "excessive, unnecessary and likely illegal." PHH has denied those claims, insisting to National Mortgage News that it has not run afoul of any pertinent laws.
PHH slaps payment processing fees of $7.50 to $17.50 on a million borrowers each time they pay their mortgage by phone or online, contravening some state laws. The company has reserved the prerogative to hike up the charges.
PHH's predecessor corporation, Ocwen Financial Corp., has faced numerous legal actions over its handling of borrowers' escrow funds. Moreover, as also reported by National Mortgage News, PHH paid a settlement to military servicemembers after the Department of Justice pressed the company over a series of illegal foreclosures in 2019.
PHH prides itself on its corporate philanthropy initiatives. Perhaps the charity needs to start at home.
Can Borrowers Choose Their Mortgage Servicers?
Most borrowers aren't thinking of choosing their mortgage servicers when they're in the loan application stage. Their focus is on coming out with the right loan type, rate, and terms. And yet, given the impact of mortgage servicing companies on the customer experience, homebuyers may want to know who will be administering their mortgages once their loans are approved.
But here's the rub. Lenders typically don't ask borrowers for their input into the selection of a loan servicer. Moreover, loans can be transferred from one servicer to another. The borrower has to get notice of the transfer before and after it happens, but that's not the same as having a say.
Rebecca Walzak, president of Looking Glass Group LLC, observed nearly a decade ago that new generations of borrowers are primed to expect more from financial companies. They will come to insist on having their say in which companies administer their mortgages. Indeed, the mortgage servicing arena is due for a transformation.
Quicken Loans introduced its online mortgage process, Rocket Mortgage, in 2015. And already, with options such as the Rocket Mortgage app, borrowers can see for themselves how much they are eligible to borrow. Can it be long before financial technology makes mortgage servicing a user-friendly proposition?
☛ Interested in generational differences among home buyers? See Buying Real Estate: Are the Generations Really Different? for a generational timeline of current buyers and how they perceive home shopping and financing.
In so many ways, real estate markets raising their games in service and transparency. The pandemic has exposed some laggards, and they'll have to catch up. As automated technology continues to rise, fees for services that charge escrow and servicing fees should diminish. Office overhead costs should go down. Customers will expect more emphasis on responsiveness as firms streamline their costs of doing business.
Meanwhile, if it is important to you that your lender handles the mortgage servicing on your account, you might decide to use a mortgage lender that does not assign loan administration to other firms. Here it's notable that Quicken Loans, which routinely draws accolades for its customer service, handles its loan servicing in-house.
One More Thing… Thank You!
One of the most interesting takeaways from the J.D. Power's 2020 customer satisfaction survey of mortgage borrowers is this. Borrower happiness goes way up when mortgage companies thank their borrowers for their business. Surprisingly, only one in five companies do this.
We'll take this as a reminder to let you know how important you are to us. We appreciate our community, and we hope you are enjoying our updates as well as our services! Thank you for visiting Deeds.com today.
Supporting References
Evan Weinberger and Aaron Kessler for Bloomberg Law: Financial Watchdog Hit With Deluge of Covid-Related Complaints (Apr. 9, 2021).
Rebecca Walzak for Mortgage Orb: What If Borrowers Were Able to Choose Their Servicers? (Aug. 1, 2012).
Victoria Araj for Rocket Mortgage by Quicken Loans: How to Avoid Mortgage Loan Servicing Fees (Feb. 17, 2021).
Valencia Higuera for The Mortgage Reports: What Is a Mortgage? (Sep. 15, 2020). 
Paul Centopani for National Mortgage News: 33 State Attorneys General Challenge PHH Mortgage's Servicing Fees (Feb. 1, 2021).
Photo credits: energepic, via Pexels.