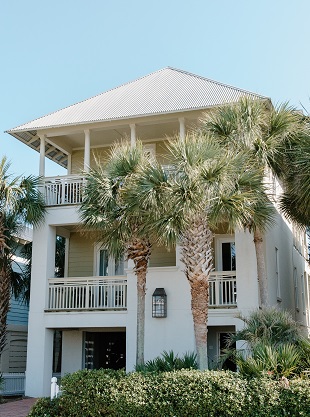 As a traditional rule of law, other people shouldn't be able to restrict our enjoyment and use of our property. This is why the rule against perpetuities prevented people from using deeds to control their properties after their deaths. According to this traditional rule, future generations should not have to live with contingencies placed on them by someone else's "dead hand."
It's part of a broader principle: the rule against unreasonable restraints on alienation. After property is conveyed, the new owner should have full rights to it. A previous owner shouldn't control how or to whom the new owner sells or rents it out. So, a court might nullify a deed restriction that forbids a homeowner from renting the house. Or the court might override a restriction on a gift house that the recipient can't sell, alter, or share.
The original rule throughout most states was that no restraint on alienation would be upheld. Policies have changed. The rule against perpetuities has been modified by many states and repealed by a few. And today, the courts of most states typically leave reasonable restraints on alienation in place. What's reasonable? That depends upon the facts and circumstances of a particular case.
Some deed restrictions are relatively minor: no keeping of exotic animals; certain colors of paint to preserve the character of the neighborhood; and so forth. No matter how minor or sweeping, a deed restriction is a binding contract. By signing the closing paperwork, the buyer agrees to abide by it.
In some contexts, deed restrictions are generally considered reasonable across the board, and owners must accept them and live with them. Here are some of the most common examples.
Condo Properties: Covenants, Conditions & Restrictions (CC&Rs)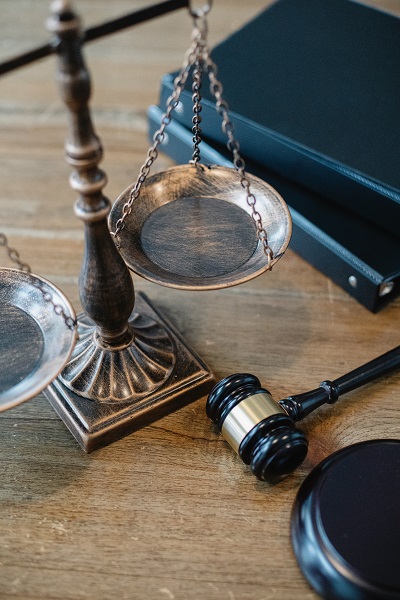 They can tell unit owners what to plant and where to park. But can homeowner's associations (HOAs) place covenants, conditions and restrictions on property transfers? Condos and some residential subdivisions have associations that make rules about sales. They may also impose restrictions on unit owners who become delinquent in dues or assessments payments.
Can the homeowners fight those restrictions? It depends. Is the restriction reasonable? The courts in a given state typically apply a reasonableness test when the individual unit owner's interests compete with the interests of the association as a whole.
Restrictions that unreasonably restrain a homeowner's prerogative to transfer the property, or that place an undue burden on many owners, could be challenged in court. The attorney for a homeowner might claim the association is unreasonably restraining the unit owners' right to transfer their condo units to, say, investor owners, or to someone the association hadn't approved.
When you look up your state's Condominium Act, you might find that homeowners' associations are permitted to vet buyers and renters. Criminal background checks are standard in some communities, in the interest of community safety and well-being.
HOAs may also cap the number of investor properties, or mandate minimum lease periods. It's generally reasonable for a property to discourage a high percentage of absentee owners, and to limit short-term residency. Keeping a lid on noise and disruptions makes sense from the association's perspective. Especially if the condo property is on the FHA-approved list, it will have rules governing the percentage of units that must be owner-occupied.
Thus, while condo deed restrictions are restraints on alienation, they are usually valid. After all, the association also has legally protected interests. Moreover, the property values and collective expectations of the unit owners must be taken into account.
Condo buyers generally expect to make compromises in return for their enjoyment of common services. They can expect to face some limits on their right to dispose of their units. And voting unit owners may have the ability to modify the restrictions and covenants. Being able to vote on a restriction adds to its reasonability factor. That said, state law may say restrictions only bind owners who acquire their deeds after the effective date of the restrictions — giving buyers the opportunity to consent to them.
As a general matter, then, the HOA's Declaration of CC&Rs is legal and binding.
☛ Note: When restrictions offend federal or state laws (such as the Fair Housing Act), they are not valid. They can be repudiated through a notarized deed addendum called a termination and release. Learn more about discriminatory deed restrictions here.
Deed Restrictions for Affordable Housing
In some cases, cities mandate deed restrictions on certain developments, so at least a percentage of the homes are relatively affordable. CC&Rs for affordable housing may bind developers for a period of years, and put income caps on homeowners. They may also prevent owners from renting out the properties, gaining income through Airbnb-type arrangements, or selling their homes at market or above-market prices. They may also include provisions for the homes to be inspected for compliance with the rules.
Further, they often establish a governing body to screen future buyers for things like income status. This means the homes can't be sold or otherwise transferred without the city's permission.
Dedicating a portion of home properties in a city to continued affordability has a few drawbacks, in a sense. It caps the market value of these homes and probably lowers "comparable" values in their surrounding areas. On the other side of the coin, the restrictions are meant to achieve valid public goals:
They reserve a portion of residential property for low- to moderate-income buyers.
They ensure adequate housing for the local workforce.
They promote inclusivity of residents for whom local market prices would otherwise be out of reach.
They shield communities from displacement through gentrification or speculative real estate investment trends.
They promote a stable, safe, owner-occupied community.
Generally, people who buy into these deed restrictions know what they are signing. And the restrictions are in the county records before they sign their purchase contracts and receive the deeds to their residences. Therefore, courts are likely to uphold the restrictions as reasonable restraints on alienation — as long as they keep serving their public purpose.
☛ Note: A community land trust can be created to keep whole communities affordable. Read further about deed-restricted affordable housing and community land trusts.
Covenants for Historic Preservation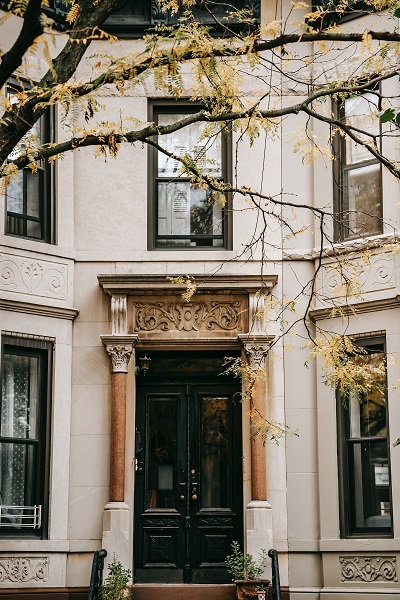 The preservation of historic architecture is also backed by a public policy rationale: maintaining a property's historic and cultural value. Historic preservation covenants can run with the land to bind future generations.
Historic preservation covenants could encompass, among other things:
Material, landscaping, and alteration and restrictions.
Restrictions against removing or changing natural features, cultural elements, design or decor outside or inside the property.
Restrictions against placing objects (such as satellite dishes, furnishings, signage or vehicles) beside the building without prior permission.
Restrictions against blocking views of the building.
Allowances for property inspections, documentation and enforcement, including legal costs in cases of breached covenants.
Allowances for assigning enforcement to government agencies.
Restrictions against subdividing the property.
Duties to prevent pollution or clutter and report vandalism.
Properly written covenants will hold up to legal scrutiny. Check your state's public resources law for state-specific guidance.
☛ Note: If you want to limit how owners can dispose of their property for a long term, a trust may be the best option.
A Few Final Words
Deed restrictions are hard to get around. So, be alert before you buy. Ask the sellers about applicable restrictions. Ask for copies of the CC&Rs (if applicable) and read them.
Note that an individual deed doesn't always express an applicable restriction. A subdivision's common plan binds home buyers, too. After its restrictions are recorded, there is constructive notice to purchasers. In other words, the buyer is expected to know, and deemed to have consented. So, check with the county's register of deeds for the subdivision covenants.
If you find restrictive covenants, are they still valid, or have they expired? Do they set forth certain reasons that they may terminate or be changed? Did the association cease operations, allowing them to lapse?
Finally, remember that laws on restrictive covenants and restraints on alienation vary from state to state. And the facts of different situations play out in their own ways under a reasonableness test. The only way to obtain guidance on the legality of your restriction is to consult an experienced lawyer admitted to practice in your state. An attorney who deals with restrictive covenants or discrimination law could be pivotal in obtaining a good outcome. An initial consultation is the starting point.
Further References
Deeds.com: What Are Deed Restrictions?
Stewart Title Guaranty Company, Underwriting Manual: Covenants, Conditions, And Restrictions.
Find HOA Law: Enforcement of Restrictions.
National Preservation Institute (Alexandria, VA): Model Language for Title Restrictions to Use in Transfer of Historic Properties.
Photo credits: Tara Winstead, Sora Shimazaki, and Charles Parker, via Pexels.