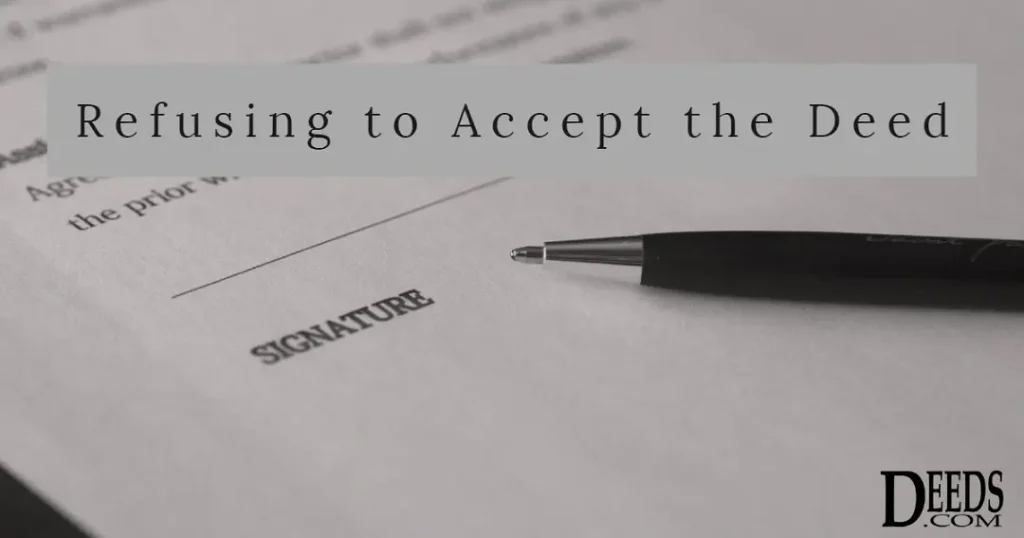 For a valid real estate deed conveyance, two key actions must occur:
The giver (called the grantor) must deliver it the recipient (called the grantee).
The grantee must accept it.
A Recipient May Refuse to Accept a Deed.
Circumstances are not always right for taking on new ownership and new responsibilities. Moreover, not every piece of real property is desirable. Even with a significant estimated value, it might have hidden liabilities.
Thus, the gift of a deed can, and sometimes should, be turned down.
This can get difficult if the grantor has the conveyance recorded with the county anyway, without the grantee's knowledge. The grantee will then be obliged to file a court petition to void the conveyance.
Continue reading

"Refusing to Accept a Deed"