Today's Real Estate Pros Let You Renovate Now and Pay Later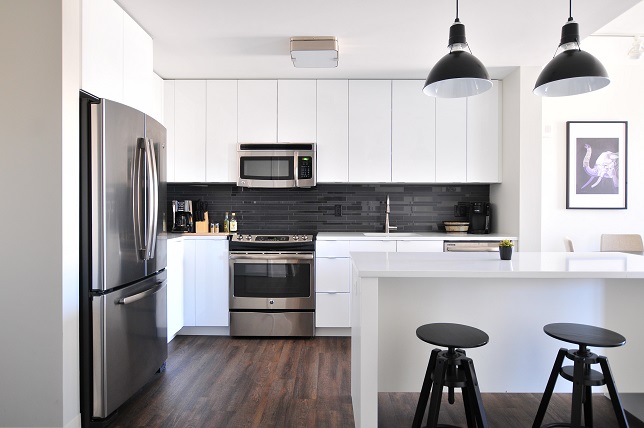 Concierge services are making a big splash in the real estate world. Chances are, you've received postcards from local agents showing before-and-after images of recently spruced-up homes. Text on the postcards explains how a local agent just sold a comparable home to yours at a truly impressive price — and can win similar success for yours. What's more, you don't even need to be in the position to afford renovations. You can optimize the appeal of your home now, and pay later, after your home sells or the listing ends.
In a sense, the concierge concept competes with the continuing advancement of property technology. While tech streamlines the experience of home selling, concierge services add elements of support that go above and beyond the norm. Often without adding fees, agents can anticipate the services sellers need most, and that local buyers are willing to reward.
Of course, real estate brokers and agents have recommended or provided home improvement services for years. But today's innovation-focused real estate companies are bringing the idea into the mainstream and creating new financing options.
How It's Done
Compass rolled out Concierge in late 2018, after raising about $400 million from an international cast of investors. The company sought talented agents to go forth and market the service, then confer with homeowners to establish renovation budgets comprising up to a certain percentage of the home's price.
A vast range of options can be covered: house cleaning, architectural expertise, floor repair, painting, HVAC and roof replacements. The home could need plumbing, sewer or electrical work. (Compass expects sellers to get the licensed and insured contractors with the necessary permits.)
Maybe the home would benefit from new closets, new kitchen appliances, or bathroom renovations. Interior staging, landscaping, moving and storage — these, too, are popular with sellers.
Compass can assist with financing, too, through the company's bridge loans. In collaboration with their preferred lenders or the customer's own lender, Compass may advance qualified sellers six months of loan payments based the seller's current home equity. The bridge loan can enable sellers to buy their next homes before their current homes sell.
Compass Concierge requires a one-year exclusive contract. Compass agents work with houses or condos — there is no minimum home sale price. When the sale goes through, the seller taps the sale proceeds to repay the advance.
Competition and Alternatives
Major real estate groups have launched similar services. Here a few of the well-known names:
Coldwell Banker Residential Brokerage
Realogy-owned Coldwell Banker has introduced the RealVitalize℠ concept, in which listing agents bring in HomeAdvisor® consultants to suggest vetted local contractors who perform estimates and upgrades. Denver-based HomeAdvisor is part of ANGI Homeservices, Inc.
Owners of homes of any price can make non-structural upgrades using the HomeAdvisor® platform to view and approve estimates, and schedule the work. HomeAdvisor manages the materials selections and the work, taking these burdens off the agent and homeowner. Payment does not need to come out of the seller's pocket until the listing expires or the house sells. Coldwell Banker says the test run of the service proved lucrative for agents and sellers alike.
Keller Williams Realty®, another real estate group owned by Realogy, shows before-and-after samples in this video explainer for KW Concierge.
Golden Gate Sotheby's International Realty®
Sotheby's came out with Next Level Concierge in San Francisco. It includes a wide range of upgrades. Covered upgrades include everything from staging to interior improvements to structural renovations. Sotheby's also finds the appropriate licensed and insured contractors, so the homeowner or real estate agent need not handle that task.
Redfin
Redfin can "refresh" your home for a 2% listing fee that covers the assistance of both an agent and a concierge. The concierge does the research and taps local connections to find the contractors. Redfin, an early concierge trendsetter, promises to give its listings digital marketing attention with an international reach. Interested sellers should check for availability and the minimum listing price in their locations.
Curbio℠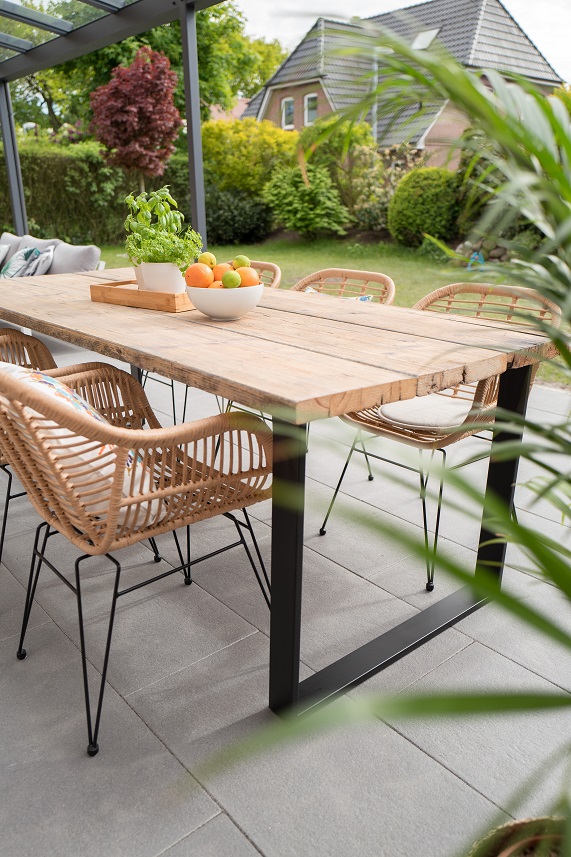 Located in the D.C. suburb of Potomac, Maryland, Curbio handles contract work for renovate-now-pay-later agreements with home sellers. Curbio defines itself as "the only renovation company that specializes in ROI, speed to market and on-site, stress-free project management."
Real estate agents can work with Curbio on projects — kitchen or bath updates and mold remediation are top choices — starting at $15,000. The company uses 3D videography tools to assess the home and draft a proposal and contract. An onsite project manager handles permits, orders materials, and hires the subcontractors.
Curbio won't expect payment until settlement, and charges zero interest, and zero fees. Yet sellers must agree to reduce their listing price by 2% after 30 days on the market, and 2% more monthly after that, until settlement.
Drawbacks and Pitfalls
A cost advance offers obvious benefits to the homeowner who wants to sell, but lacks the funds to renovate. Those sellers who do not need a cash advance, or who already have relationships with local contractors, might prefer to source their own bids and oversee their own renovations.
Perhaps the real estate agent who doubles as a concierge faces the biggest risks. In addition to the normal duties of an agent, the concierge role can sometimes involve soliciting bids, coordinating architects and designers, renovators, painters, cleaners, delivery drivers and movers.
Real estate agents may be affiliated with major brokerages, yet still be classified as independent contractors, not employees. Some may find themselves holding the bag if they've personally fronted costs for sellers who pull out of agreements. Yet the concierge trend is a game changer, and agents may decide it's worthwhile to outsource these services, as the Curbio model suggests. In any case, the seller's situation needs to be vetted and understood in advance. Sellers in these arrangements must be "house-rich" — they need to have enough equity to repay the advanced costs as well as other debts secured by the home.
Should You Sell With a Concierge Service?
Home renovations help the seller, the buyer, and their agents. Attractive homes in good condition tend to sell quickly for the best prices. Renovations help the parties avoid last-minute negotiations or roadblocks involving repairs.
But renovation is expensive. Some homeowners, daunted by the cost of getting a home in shape to sell, delay selling or try to market a home in suboptimal condition. A solution is the concierge concept. Through this arrangement, the real estate broker funds key upgrades, and awaits repayment at settlement.
Thanks to concierge services, sellers have new ways to be inspired and even incentivized to make the upgrades that will pay off best in the best possible deal. Of course, it's essential to study reviews of the agents, and to speak with people who have used their services. Sellers are best helped by experienced, motivated agents who have sold local homes. It's generally best to interview more than one local agent before signing an agreement.
If you know what to expect from your local agent, and if your home equity allows you to take care of the repayment, the concierge approach is an attractive option. It also allows you to market a home that's move-in ready. One that looks attractive in person, on real estate webpages — and even on those head-turning postcards.
Resources
Lew Sichelman, Some Agents Will Front Repair Costs, Hartford Courant (Sep. 24, 2020).
Realogy: Realogy Partners With HomeAdvisor To Launch Home Improvement Program (Sep. 18, 2019).
Photo credit: Naomi Hébert and Natural Goods Berlin, via Unsplash.
Disclaimer: Photos do not depict the services of companies described in this article, nor does Deeds.com make any endorsements or recommendations of any of the services or companies described. This article is intended for informational purposes only, and we cannot promise that any company will be able to assist in a given situation or in a specific manner. Companies may make changes to their services and pricing at any time.