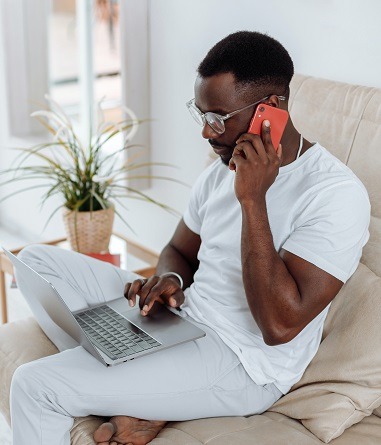 There's an App for That
Responsible home flippers do things right. Today, they're assisted by technology. Some investors rely on internet connections and real estate apps the whole way through. In recent times, doing business at a distance has generally proven as effective as working on-site, and the home flipping arena is just one of many examples.
And there are plenty of apps for smarter flipping. Here are some commonly cited examples of real estate technology to help buyers find, purchase, renovate and market distressed properties.
Bring On the Apps!
While some apps are free, some of the data will cost you. Expect to pay as much as $50 a month for a real estate software subscription with customer service included.
OK, let's get right to the apps. There's…
Homesnap. Homesnap shows local listings, filtered by preferences, starting with location and price. Users can use the search function to look for fixer-uppers to renovate and resell. The Waze app interacts with Homesnap — helpful for buyers touring an area. Did you know that Waze takes an active role in real estate marketing?
Redfin. This online real estate broker has an ever-expanding treasure trove of data. Some property buyers flip homes to Redfin (which can even help with financing). This brings up an interesting point: virtual wholesaling is one form of flipping, and can be simpler to carry out remotely. With wholesaling, the buyer finds distressed properties and gets a cut when passing them to another buyer, who will do the necessary renovations.
Hubzu.com. Like Auction.com or Xome®, Hubzu supports the home flipper in the bidding stage. Buyers don't have to be local, as the bidding is done online. The app automatically raises the user's bid to meet the reserve, and continues the process as others are bidding. Hubzu works with fully digital purchase and sale agreements, with remote signatures. It won't allow contingencies on the sale, either from the bidder or seller.
ANGI® Homeservices. House flips need work. And work requires competitive bids from multiple contractors. Therefore, investors need to know where reliable people can quickly be found. That isn't easy when demand for materials and workers is high. ANGI is one well-known resource. This company, which owns HomeAdvisor, Angie's List, and Handy, connects buyers and owners with professional cleaning and renovation contractors who subscribe to the service. Handy is the company's fixed-priced booking system; no haggling.
Houzz. Home flippers can check this platform for renovation ideas and to have another resource for seeking area professionals. Find lighting, hardware, kitchen and bathroom fixtures, furnishings, outdoor structures and garden accents on the site as well. Everything related to real estate and home living is fair game for the lively discussions hosted by Houzz, so jump in to ask or answer a question.
Flipster. Working this cloud-based, all-in-one software suite, Flipster promises, can be learned in a single day. "It's ridiculously user-friendly, and you don't need any technical or marketing experience." Flipster, like most flipping software, offers a try-before-you-buy option. The site provides property comparisons, and much more. It enables email and text communication through its platform to sellers, cash buyers, and private lenders. Most important, listed sellers are absentee owners or others who are motivated to sell quickly in a given area. Competitor sites include Propstream, REIPro, FreedomSoft, and DealMachine.
Realeflow. This is yet another software suite to help the home flipper through the process from beginning to end. It also offers a "test drive" so curious investors can check out its professional lead generation and email marketing tools. Realeflow creates estimates on upgrades, to help the use predict the final profit on any home flip. It can also keep track of transactions and contracts, and organize all facets of the real estate investor's business.
RealtyTrac®. This platform is an additional resource for finding estate auctions, bank-owned homes, defaulted, pre-foreclosure and recently sold properties. On this site, a reader can learn about the differences between those stages of foreclosure and which type of distressed property tends to bring the highest profits. RealtyTrac isn't cheap, but it offers a try-before-you-buy experience. It equips the investor with prices, property details, and local risk factors for available houses. It estimates household expenses for any property, as well as offering details on the property's history.
Zillow®. The Foreclosure Center from Zillow has a collection of basic information on distressed houses. It includes an instant tool for getting the lowdown on the local pre-foreclosure properties, auctions, and bank-owned properties. The platform can save searches and send the investor automatic alerts when properties come up in the local market.
The Rehab Estimate Process: Doing It Virtually
If they could get access, purchasers of distressed houses traditionally inspected potential investment properties in person, then researched the costs for work and materials before they could come up with offers. But the virtual flipper wants good estimated rehab costs even when handling a flip from a remote location. How can it be done? Today's apps are stepping up to the plate.
Property Fixer can predict home repair expenses, based on the price an investor plans to pay for the house and the selling timeline. This creates a good idea of the costs of taking on any rehab project, and supports the investor in making informed choices among available properties.
Looking for state-specific estimates for materials and work? Looking for software that puts spreadsheets together for the investor to share with partners or lenders, or to show a seller a detailed breakdown of why an offer is fair? The Rehab Estimator Pro has it covered. Its website encapsulates the experience of virtual flipping:
Imagine you are viewing a VIDEO walk thru a house that fits your purchase criteria, and are able to evaluate what needs to get done AND how much it will cost to repair… Now you have a tool… No more "Let me go back to you and figure this up."
[D]o it all remotely from the comfort of YOUR home.
Property Evaluator. This app, too, assesses the value of properties to predict returns. It enables comparisons using various data on multiple homes. Property Evaluator has tools that allow the subscriber to create reports with their own business brands (white-label style), for partners or lenders to consider. While it's unlikely that due diligence can really be finished in five minutes, this app is of interest for its ability to gather and present data points. Reports can be done on a laptop or desktop, a tablet, or even a phone.
Marketing the Renovated Home: Tech Is Key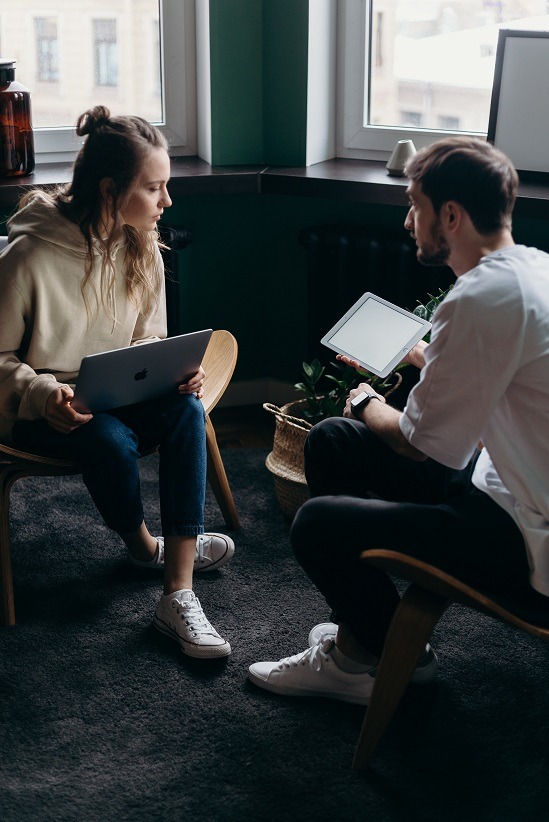 Once the renovations have taken shape, it's time for the tech-savvy investor to show them off through every possible channel. Matterport, Inc. knows the terrain. This tech company has drawn some attention of late for its potential leadership position in the metaverse. For home flippers, the Matterport Showcase app creates next-level virtual tours. To check out the concept, view the gallery of home and building tours created by Matterport Showcase. Use your cursor to move through the spaces, and to switch to the floorplan or measurement modes.
What else is new? Drones. They're now widely available, cost-effective tools for real estate marketing. In fact, drone videos can be useful well before the marketing stage. As the National Association of REALTORS® says: "This imagery is an incredible tool for potential homeowners moving to a different city, buying a second home, or trying to streamline the research process necessary to buy a new home."
And We've Only Scratched the Surface…
So many apps and tools are making virtual house flipping possible — and increasingly popular. We do not offer financial advice or recommend specific products, so refer to this guide simply to spark ideas and to start off your own research.
Best wishes with your next renovation!