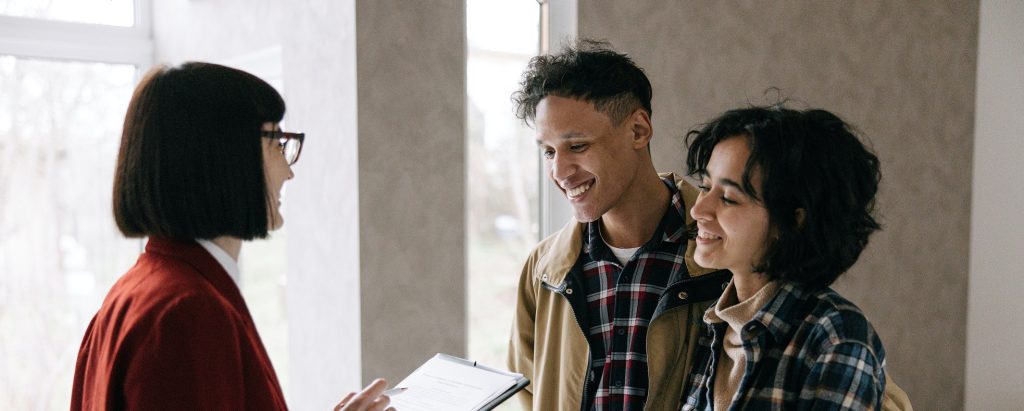 Your financial leverage hinges on your home's appraised value. Whether you're buying, selling, borrowing against your home equity, or refinancing, the lender may call on a licensed appraiser to determine how much credit to extend to you.
When you're counting on a good appraisal, is there anything you can do to make sure your home gets the valuation it deserves? This Q&A will shed light on the process — and your influence.
Where Will the Appraiser Look?
The appraiser will be in all the main rooms with a measuring tool. There will be note-taking and photo-snapping, lasting for perhaps a half-hour. Maybe some peering into closets. Then, the appraiser will head off to an office, to research comparable properties ("comps") that surround your home.
In some cases, your lender might not even need an interior appraisal. For example, say you've paid down 20% of the home's price, and you're asking the mortgage company to drop private mortgage insurance from your monthly payments. There may be no real need for an in-depth report on your home's value. In this situation, the appraiser could simply drive or walk around the home, then focus on comparing your home to others that recently sold in your area.
Why do you even need (and have to pay a few hundred dollars for) this appraisal? Lenders want proof that your current loan-to-value ratio is what it seems to be. Sure, you've paid down a big chunk of your home's price. Your lender still needs to know that — in the opinion of a licensed expert — the real estate's market value has held up.
☛ Health note: Due to heightened public health concerns, you could receive a set of questions to answer by phone or online, to help limit in-person interactions. When coming into homes, some appraisers mask up and may request that the homeowner is masked, too. It doesn't hurt to be as careful (and socially distant) as possible, and keep the fresh air flowing. To respect others' safety, reschedule the appointment if anyone in your home is sick.
In any case, be prepared for the appraiser to peek in and check for any major signs of change in the home's market value.
What Things Matter Most to an Appraiser?
The Uniform Residential Appraisal Report focuses appraisals on objective criteria. The appraiser needs to account for:
The home's status and condition.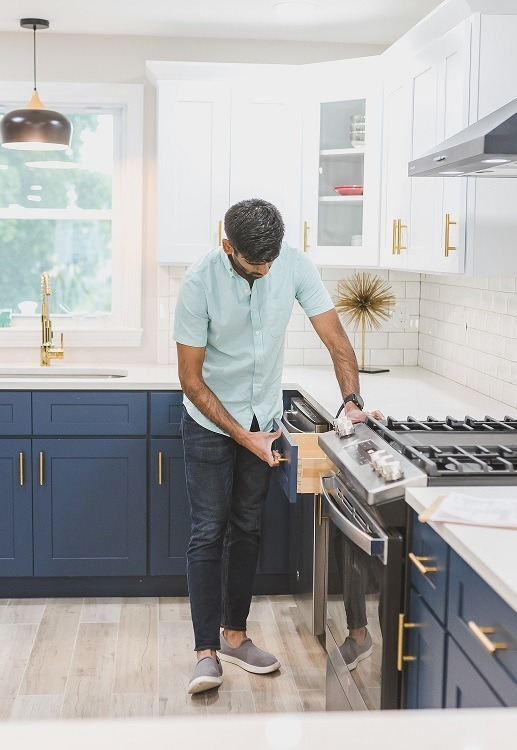 First, the nuts and bolts of your place.
What is the utility setup?
Is your home structurally sound?
Are the roof, sewer system, and drainage equipment all in good condition?
How many bedrooms, baths, and half-baths do you have?
Is the floor plan desirable to today's buyers?
What's the square footage?
Is there a finished basement or attic? A backyard cottage with the correct permits and connections?
What amenities does the home include? What about your appliances? Are they dated, or stylish?
An appraiser will take note of environmental benefits, too. And any finished spaces like indoor offices and outdoor relaxation areas… All these impact your home's market value.
The desirability of the area.
The value of a home is impacted by every characteristic that attracted you to buy it. For some key examples:
Is the school system highly rated?
Is there a sought-after array of local stores, restaurants, and public amenities?
Are new businesses cropping up? Are the stores especially popular ones?
Are there attractive parks, rails and trails, and waterways? Good transit systems?
Are other people's homes going up in price? What's the supply and demand dynamic for local homes?
An appraiser will take all of these aspects into account, study the trends, and report the results.
How Do Comps Work?
Appraisers consider comparable properties (comps) in your home's immediate vicinity. If a home next store just sold last week for $250,000, and your home's number of bedrooms, bathrooms, square feet, amenities etc. is identical or very close, then that next-door "comp" is indicative of what your home will fetch on the market.
The appraiser will look at several homes and their upgrades and conditions, and compare them to your home. Maybe your home doesn't have a deck and similar nearby homes do have them. Maybe your home has a new kitchen or a beautifully finished hardwood floor. There are set amounts the appraiser adds and subtracts for these differences when calculating your home's value.
The "comp" homes will appear in the appraiser's report. Thus, the assessment of your home should be transparent and simple to follow.
Does Sprucing Things Up Matter?
If you feel the urge to tidy up, run with it. Sweep the driveway and the front walk. Clean the gutters. Power-wash the outdoor siding or walls to remove any grime, moss, or chipping. Have a landscaper do some seasonal weeding and mulching. Clear out overgrown foliage unless it's deliberately maintained. Curb appeal adds to market value.
Make sure you have working outlets, switches, security alarms, drains, faucets, smoke and carbon monoxide detectors, water heater fastenings, etc. Can't fix something? Don't conceal it. Don't hide blemishes or problems. Just tell the appraiser when you plan to make the repairs.
Replace torn screens and broken window panes. Repair the storm door if it needs that; be sure the doors open and close properly. Deal with any moisture damage. Fix your loose banisters and stairs. This will make your home look valued and cared-for. Yes, it matters.
A little interior decorating won't hurt either. If you've been meaning to take out that old heating and AC system with a failing thermostat, or that leaky washer, and replace them with state-of-the-art, energy-efficient models… Now is the best time to get these tasks done. Replacing decades-old vinyl kitchen floor tiles with laminate flooring will make your kitchen more marketable. Bringing your kitchen or bathroom design up to date can positively affect your appraiser's report. Avoid unusual hues — keep things neutral, airy, and light.
And a Few Last Words: What Should I Tell an Appraiser?
It's fine to:
Tell the appraiser what price you hope and expect your home is worth. Appraisers often try to match a reasonable expectation.
Email the appraiser a list of things you have done to maintain, repair, and enhance the value of your home since you bought it.
Speak up about local news. If you were buying, what would you like to know? Appraisers might find something on your list that nudges your evaluation up.
When all is said and done, you and your lender will get copies of the appraiser's report. You'll see a map, pictures of your building, and, most likely, some interior images. If your preparation went well, you'll be proud of the record, and your time and care will be appreciated by your most interested financial collaborator: the bank.
Supporting References
Garrett Callahan for HomeLight.com: What Hurts a Home Appraisal? 16 Factors That Can Bring the Value Down (Aug. 24, 2022).
And as linked.
Photo credits: Ivan Samkov and RODNAE Productions, via Pexels.