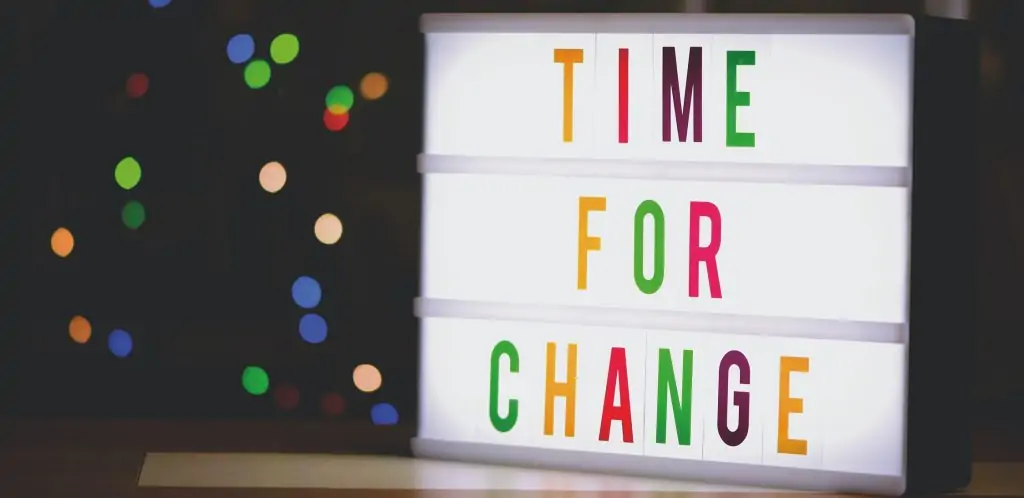 Your house title should state your current legal name. Of course, there are other documents that prove your identity. But having the correct name on the title will save steps when you want to sell or take a loan out on your home.
So here's a brief guide to changing the title to your home after changing your name.
Step 1: Make the Right Calls
Call your mortgage company and let the representative know that you'll be using a deed to change the title into your new name. Request any relevant information from the mortgage company. This is important to do as soon as possible — and it's best done before you change your name. Do you have title insurance? Call the insurer, to find out if you need to submit name change documentation.
If your name is the only one on the deed, you might be filing and recording a quitclaim deed into your new name using formerly known as (abbreviated FKA) with your prior name. Example: Erin O'Connor, FKA Eireann O'Connor.
The new deed will then be filed and recorded to your new name (in this example, Erin O'Connor). Your mortgage consultant and title insurer may have pointers on the customary signings of FKA documents in your location — another helpful reason to speak with the professionals who worked with your existing title.
If your home is titled in the names of you and a co-owner, you'll be recording just one new deed, with your formerly known as name and your co-owner's name as grantor, and your new name and your co-owner's name as the grantee. Both will sign.
Note: Always be ready with several original (raised seal) court orders of your name change, especially for the first several years after having your name change done.
Step 2: Deed the Home From Your Prior Name to Your New Name
The simplest and most inexpensive way to change your name on the title is by creating a quitclaim deed. You can download the correct form at Deeds.com. No warranties are included with a quitclaim, and in this case, none are necessary.
Carefully copy all the information on your existing deed — including the property address, tax ID or parcel number, the county in which your home exists, and the legal description — onto your new document.
☛The right form matters. At Deeds.com we're meticulous in offering you reliable, up-to-date, and useful documents. To find a quitclaim deed form, find your state, select "quitclaim deed" and then select your county.
Write in the date, the grantor's name (your prior name), and the name of the grantee (your new name). For formerly known as information, refer to Step 1 above.
Have the quitclaim notarized and witnessed as required in your location.
Step 3. Have Your New Deed Recorded in the County
For the title change to be effective, the new deed must be recorded. This way, the change is public and searchable.
☛Whenever the title changes from one name to the next, the real estate legal description must be copied precisely. The legal description proves that the property is exactly as it's shown on the deed.
For a fee, you can file your quitclaim deed with the county recorder of deeds. From the day of recording, anyone looking up the title to your home will find the latest recorded deed, under your new name.
How much is the deed recording fee? It varies — from zero to more than $100. The best way to know is to call the office of the county recorder of deeds.
Note: Quitclaim deed requirements vary by state as to how signatures, notarization and witnessing is to be done. Be sure to choose the right form for your location.
Notes on Name Changes Through Marriage, Death of a Partner, or Divorce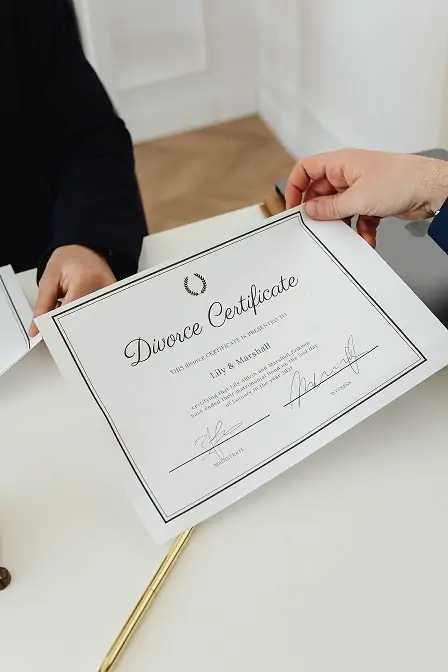 If a couple holds the title as joint tenants or tenants by the entirety and one dies, the survivor need not remove the deceased spouse's name from the deed to show that you are now the sole owner of the home. That said, there are reasons to do so. We offer insights on whether to remove a deceased co-owner from the title for your consideration. Consult a local attorney or title company for case-specific advice.
☛ How do you co-own your home, and why does this matter? Learn how the titles to property are vested.
Do notify the mortgage company and your homeowner's and title insurance companies that the co-owner has died.
If you enter into a marriage or life partnership, changing the name on the deed to your new name is not mandatory, but could be beneficial given your particular legal and personal situation. Look to your state and county for organizations that may offer recommendations and assistance:
County bar association lawyer referral services.
The state land title association.
Now, what about a name change prompted by divorce? Check with the county recorder's office on filing your court-ordered name change documents along with your real estate documents.
Here again, you might change your title by quitclaiming the house to yourself, as described in the above steps. The transferor ("grantor") on the deed is your prior name. The recipient ("grantee") is you — in your new name.
Before all else, as we've said above, it's important to call the title company, your homeowner's insurance rep, and your mortgage company. Inform these offices of your name change. You want to keep your policies in place. You want to keep the lender from mistaking the quitclaim as a taxable transfer or calling out the due on sale clause.
Notes on the Influence of LGBTQI+ on Name Change Laws
Members of the Pennsylvania House and Senate in April 2022 announced a package of bills to update Pennsylvania's name change laws, in order to ease the burden for transgender residents to change their given name to their chosen name. If passed, Pennsylvania will be 23rd in the nation to relax state laws for name changes and fees.
The Equality Caucus, a bipartisan and bicameral body of Pennsylvania lawmakers, formulates methods of increasing safety and obtaining equality for people regardless of gender and sexuality. The caucus has observed that name change facilitation is a health and safety issue for many people. These include transgender and non-binary people, and also the victims of domestic abuse, people trying to rebuild their lives after serving prison terms, and people who lack the means to deal with difficult bureaucracy.
The process of name changing on official documents is becoming more user-friendly across the board, for many constituents, because of such work in many states.
Summing Up: It Takes A Deed to Effect a Name Change on a Title
A deed, once recorded, cannot be changed. To make any change at all to a deed, a new deed must be created and recorded.
Only through the proper creation of a new deed is a title effectively changed. ​
Some homeowners are frustrated to learn that their county's recorder of deeds office does not simply change the deed upon seeing the name change documentation. And some wonder where to turn when their county's recorder of deeds does not supply blank forms for creating new deeds. At Deeds.com, we do provide forms, and constantly maintain them according to the current standards and rules of specific counties.
Individual questions should be brought to a real estate attorney in the state where the home is located.
Supporting References
Montgomery County, Pennsylvania: How Do I Change/Add/Remove A Name On A Deed?
Delaware County, Pennsylvania: Recorder of Deeds (updated Mar. 2022).
Deeds.com: Name Changes and the Real Estate Deed (Jan. 10, 2019).
Deeds.com: Divorce, Property Division, and the Quitclaim Deed (May 13, 2022).
PA House Democrats: PA Legislators Highlight Name Change Legislative Package Intended to Ease Name Change Process for Transgender Pennsylvanians (Apr. 11, 2022).
Photo credits: Alexas Fotos and Karolina Grabowska, via Pexels.