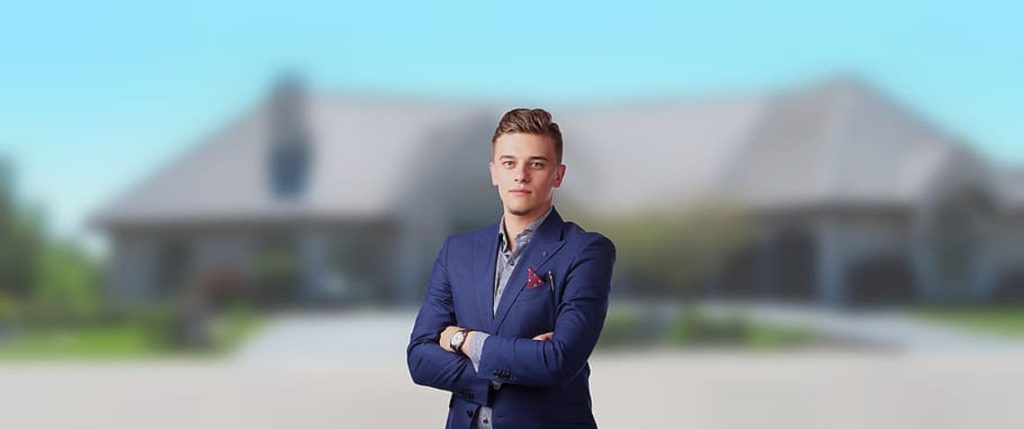 Nationwide, real estate scams siphon hundreds of millions of hard-earned dollars into the accounts of fraudsters. Some new and unusual scams can fool real estate professionals.
Consider the use of AI by cutting-edge scammers. As the news show 60 Minutes recently noted, hackers now use artificial intelligence to copy someone's voice, and have access to apps that change what comes up on a caller ID.
Here are a few hallmarks of scams that every home seeker or home lister should know. Keep in mind that tech-savvy scammers make these sneaky ploys all the harder to avoid or trace.
Will the Real Listing Agent Please Stand Up?
Imagine being an agent and finding out someone's impersonating you on a real estate website. Outraged agents have turned to social media to let others know about scammers who steal their names and grab their online bio photos, to pretend to be real professionals with homes to sell.
Fraudulent listings can be reported and flagged. But the real estate company website might have no policy to flag the impersonation of agents. And once scammers know there's a security vacuum, more rush in.
Meanwhile, ads have turned up on a range of internet sites listing homes for sale, impersonating real, local agents.
Homeowners Surprised by Hopeful Renters (Home Isn't for Rent)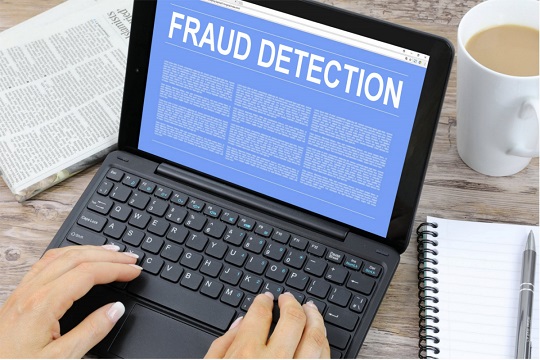 Investor owners might list their homes for rent at one price, and hear from hopeful renters who saw a different price on the internet. Homeowners, like professional listing agents, can be exploited without their knowledge by online impersonators keen to separate home seekers from their hard-earned cash.
The scammers use popular real estate sites and rental platforms to scrape up the details from real listings, but make theirs sound a little better — by writing in lower deposits or monthly payments, more lenient pet rules, and so forth. Then they insert bogus contact details and ask for money to be wired or transferred online.
The scammed home seekers might go to the home tours. When they mention details they saw online, the homeowners figure out something's wrong.
One Illinois home was listed on a popular real estate website, complete with pictures, by a scammer. The rattled owner said people kept showing up at the home, and some even sent money to the scammer to rent it. The owner told ABC News Channel 7 that visitors were getting — even signing — copies of a bogus lease, already signed by the (fake) owner. These scammers, their victims report, can sound legit and empathetic on the phone.
Once the real owners figure out what's going on, they rush to report it to the online listing company. But by the time a fake listing is removed, a scammer could have already taken an innocent home seekers' funds.
Vacation Property for Sale? Know Your Seller
Another neat trick swindlers have? Listing other people's vacation properties for sale. Or even sleazier, listing the empty properties of older people who have moved into community settings.
Scammers have a knack for searching public records to find paid-off homes, and steal the real owners' identities. They might impersonate the owner with a fake ID, but use other addresses to divert mail and money. They might write emails to agents to list the properties for sale. Or call up listing agents and say they have to sell from a distance. Often, they'll discount real estate to move it fast.
Some of these people manage to trick experienced agents into listing a property.
☛ Agents must carefully check the identity of sellers. Watch for remote online notarization to become a key part of this verification process in the coming years.
We tend to rely on title experts for safe transactions. Title experts are pretty good at vetting buyers and sellers by closing day. What a title company needs to avert is the mistake of transferring closing funds to a bad actor. So, the companies require precautions. Examples include:
Checking seller signatures against other documents that the county has recorded.
Checking the listing price against the appraisal and comparable homes.
Requesting that sellers go through an identity verification process using security software. The platform vets seller contact information and presents questions about the property that only the seller is likely to know.
While artificial intelligence technology in the wrong hands could help swindlers avoid detection, as 60 Minutes pointed out, AI is also used to monitor transactions and alert people of irregularities in real time. Progress in technology always seems to be that sword with a double edge.
☛ Today, a fraudster's ploy could still be headed off at the last minute, under new provisions in some jurisdictions that allow identity checks at the time of deed recording.
Steps to Take to Stay Safe
Losses to digital swindlers have doubled in just two years' time. Seniors are the most likely and vulnerable targets. But we can all fall prey. We all need to take the time to:
Search our home addresses online regularly to see if they're wrongly listed as "for sale" on the popular real estate platforms (examples: Zillow.com, Redfin.com, Realtor.com).
Follow tried-and-true procedures when putting down deposits: in-person meetings and tours, and careful double-checking every step of the way.
If wiring funds, call in advance to be sure the instructions came from your financial institution. Then double-check the receiving end of any funds you're about to wire to anyone, whether you're renting or buying.
Note that swindlers like cash sales.
Watch out for online instructions to send rental deposits via Venmo, Zelle, or Cash App to someone you don't know.
Don't put money down before you've had a chance to inspect the property.
Sign up for deed recording office alerts, if your county offers them. They notify you if anyone records a claim on your home.
Real estate fraud is a crime. If you believe you have encountered a scam, consult local law enforcement. Seller impersonation can be reported to the FBI Internet Crime Complaint Center. That's IC3.gov. You might also call a local real estate lawyer or legal services in your area.
Please remember: Articles on Deeds.com are offered as basic information only. They do not substitute for case-specific legal advice.
Supporting References
Sharyn Alfonsi for 60 Minutes by CBS News (citing figures from the FBI): How Con Artists Use AI, Apps, Social Engineering to Target Parents, Grandparents for Theft (updated Aug. 27, 2023).
Diane Tomb, CEO, American Land Title Association via HousingWire.com: Seller Impersonation Fraud Threatens American Homeownership (Jul. 17, 2023).
Chantal Allam for the [Raleigh] News & Observer and The [Spokane] Spokesman-Review: Real Estate Scams Are on the Rise. Here's What You Need to Know (updated Dec. 2, 2022; citing the FBI Internet Crime Complaint Center).
Samantha Chatman for ABC, Inc. via WLS-TV (Chicago): Aurora Woman's Home Listed on Zillow Rentals by Scammer (Nov. 10, 2022).
Michael Hall for the Golden Isles Magazine e-Edition via TheBrunswickNews.com: Realtors Warning to Beware of Real Estate Scam (Apr. 21, 2023; by Brunswick News Publishing Co. of Brunswick, GA).
Scam-Detector.com: Real Estate Agent Impersonation (Aug. 12, 2020).
And as linked.
Photo credits: Pxfuel; and Nick Youngson via Pix4free (CC BY-SA 3.0).