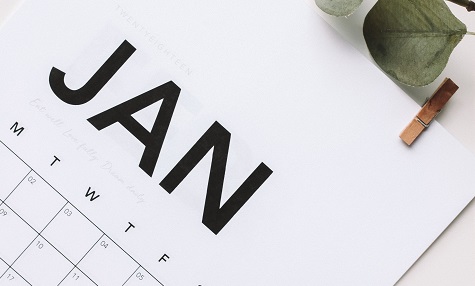 What does the future hold in store for real estate? After an unimaginable 2020, dare we guess?
There's one thing we can say. People want to sell and buy houses. A few key facts and trends can give us some idea of what they might encounter in the coming year.
1. Homeowner Equity Should Continue to Rise.
If you think of homeownership as an equity building strategy, property valuations in 2021 will reinforce your perspective. Analysts believe U.S. real estate values will climb throughout 2021 and 2022.
The rise in home prices in 2021 should be about 3%, according to Lawrence Yun, Senior VP of Research at the National Association of REALTORS®. Heading into the new year, the median price tag on a U.S. home is just over $316,000.
If you're an owner, or you're thinking of selling, that's great news. But if you're thinking of buying, the bar is high. So high that people earning a $72,900 salary could afford only 58% of the houses for sale in late 2020, according to the National Association of Homebuilders.
Not surprisingly, researchers at the Urban Land Institute and other real estate think tanks say the home property market will outperform commercial real estate. And while consumer confidence might have fallen short of analysts' predictions, the situation for the average U.S. worker will likely improve as the government issues new stimulus funding in the first half of 2021.
2. Interest Rates Should Remain Low.
"We forecast mortgage rates to remain unchanged at 3%," says Freddie Mac, describing its outlook for the U.S. real estate market through late 2021. As expected, low interest rates have prompted a flurry of buying and refinancing activity, and this is set to continue.
All the more so as millennial home buyers, who make up a hefty portion of first-home shoppers, grow older and decide to make moves from apartments to houses. As the societal shift to remote working continues, many people are considering moves from cities, where homes are pricey, to areas where homeownership is an attainable goal.
But wealthy buyers are much better prepared to take advantage of these enticing rates. The importance of an expected 2021 stimulus package cannot be overstated, with a major segment of the population facing career displacement and job insecurity. It's much harder for independent contractors and people with job instability to get home loans, because mortgage lenders have applied heightened scrutiny to applications since the pandemic took hold.
3. The Struggle Will Be Real for Urban Sellers — But It Won't Last Forever.
The global pandemic put a damper on the wave of popularity enjoyed by urban real estate. After decades of growing interest in walkable cities with access to transportation, shows, bars and restaurants, many big cities have seen their tourism industries and their commercial successes slow down considerably.
On the other side of the coin, country homes, vacation homes, and suburban condos are very much in demand. The suburban home buying trend is expected to keep on going through 2021, as people in city-based careers keep working from home — which can be anywhere. Many remote workers have decided to keep their work-from-home lifestyles for the long term. To them, a house is a place to unwind after a hard day's work…in the home office.
But while large cities will need a few years to regain their former verve, the Urban Land Institute insists that their current, COVID-related lull is certainly not forever. Major cities have the infrastructure to offer a host of cultural events, and will continue to shine as hubs of commerce, research and education.
Granted, city life will continue adopting social distancing norms and best public health practices. Yet that will only enhance their appeal to people who thrive in the bustling vibe of city life — no matter where they work.
4. Real Estate Transactions Will Continue to Happen Digitally.
The real estate market met a tremendous challenge in early 2020, when stay-at-home guidance went into effect to promote public health and safety. But the market rebounded. Mortgage and real estate companies created workarounds for their customers, offering digital tools to carry out transactions with minimal in-person presence.
Signing and notarization could already be done digitally; but now, many notaries have the tools to do their work without physically meeting the signers. The important debate over remote online notarization seems to be over, won by its early adopters.
Preserving the integrity of legal real estate instruments will be the big issue, to overcome hackers and cybercriminals, and keep titles fraud-free. But these days, practically all of the paperwork associated with buying real estate and getting a mortgage loan can be handled electronically. Indeed, with the rise of virtual showings, iBuying, and drone videography, the complete home hunting experience can now happen remotely, too.
5. Traditional, Sleek, Smart: Interior Styles Will Run the Gamut.
The year to come is sure to offer something for all tastes:
Grandmillennial design celebrates a natural palette, heirlooms and keepsakes, linen and lace. It's all about nostalgic elegance and traditional charm.
In contrast, the hallmarks of industrial style could be combinations of brick and bare metals, wood and recycled plastics. Lofts, asymmetrical lines, and no-frills construction are all elements of the style. So are cool-hued stone floors, expanses of concrete, and unvarnished walls.
Homes will be smarter, too — often renovated with automated systems that run the light, HVAC, and energy use. Electric vehicles, wind and solar energy, and kitchen gardens as well as efficient appliances will all be popular integrations.  
Expect to find these trends in full view throughout the coming year, and well beyond.
6. Eco-Friendly Living Will Be Even More Prominent.
In architectural design, the "passive house" is meant to make use of natural light, heat, and other surrounding elements to save energy. Solar power is an inherent element in the design, which is focused on having buildings receive, use, and conserve the light and warmth that nature freely supplies.
This style tends to use materials that minimize sound. It is based on an idea of the well-being of a home's residents and the health of the environment as connected.
On this note, the architectural trends for 2021 have a common thread: sustainable living. A key theme will be simplicity in shapes and materials. Look for an increasing use of recycled composites, natural landscapes, repurposed buildings, and creative, eco-friendly touches.
Takeaways: Real Estate Trends to Expect in 2021
Home sales will be brisk. Expect a very busy year ahead for buying and selling. Especially in suburban areas and some of the traditional "getaway" markets, homes should continue to be in high demand. Some people who live in urban apartments due to the demands of their careers will have more flexibility to purchase homes, and low interest rates will continue to support demand for home sales.
They'll happen online. Many elements of real estate transactions are likely to be completed electronically. Slow adopters, including many mortgage companies and county recorders, will be veering into the digital era to avoid being left behind. In a parallel trend, homes themselves are embracing a digital future.
And they'll keep getting greener. Eco-friendly homes are enjoying a growing cachet — whether their buyers' preferred styles are traditional or sleekly industrial.
Supporting References
TrendBook: Sustainable Design Trend 2021 Meets Luxury
New Décor Trends: New Architecture Trends for 2020 and 2021
And as linked. Photo credits: Maddi Bazzocco via Unsplash.