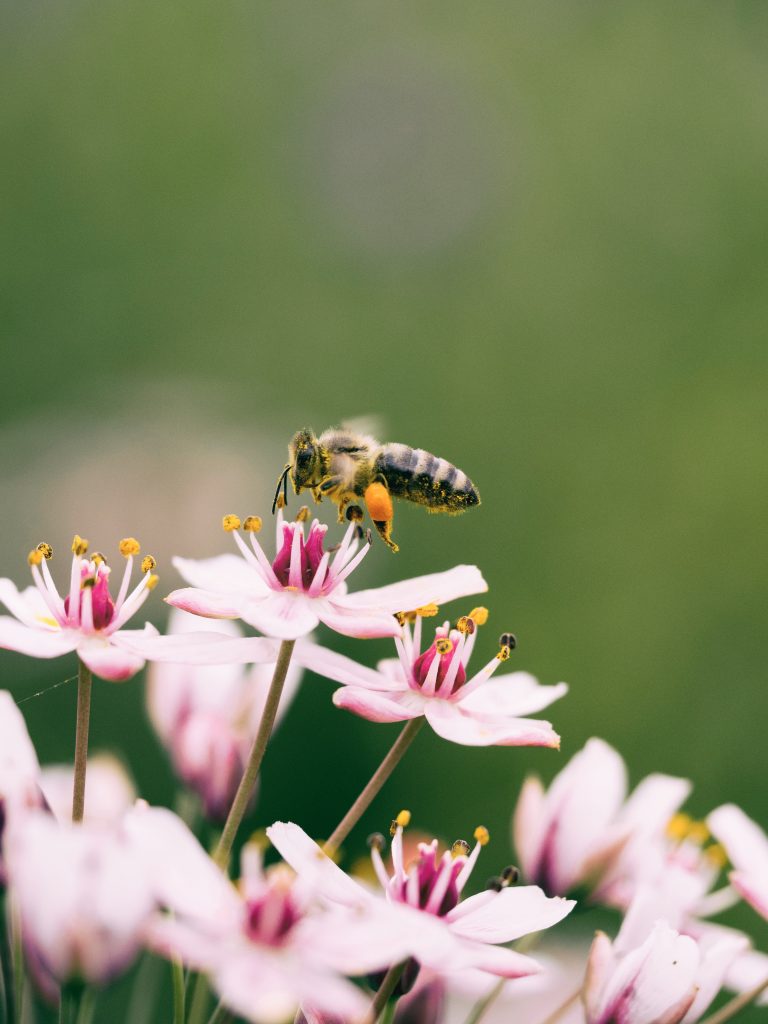 Walkable neighborhoods, green buildings, energy efficiency, low-carbon living… they're all going mainstream now. Sustainable real estate is no longer a mere preference or buzzword. It has evolved into a basic need, addressing climate-related sea level rise and flooding in cities such as Washington D.C. We know the tide is turning when investors screen properties for sustainability.
What does this mean for individual homeowners? In increasing numbers, we're integrating our environmental concerns into our lives at home. Here, we explore what today's buyers and owners might want to know.
The Greening of Homeowners' Associations
Most new developments in the United States today are regulated by HOAs, which typically bar renewable energy devices, solar drying, vegetable gardens, compost collection, natural landscaping, dandelions, and other vestiges of nature in the cities and suburbs. Generally, resistance to change is justified by the need to maintain property values. Yet today, property values may be supported by a green sensibility. Some HOAs do make room for community gardening and other environmentally friendly practices — to some degree. If you're sensitive to chemicals or object to regular lawn sprays, check with the offices before touring the properties.
Recently, state legislatures mindful of sustainability goals have legislated allowances for native gardening, solar panels, and solar water heaters for condo residents. If you already live under the regulations of an HOA and wish to champion wildlife-friendly policies, read up on some case studies and gather allies — perhaps by using a page on social media to organize your thoughts collectively.
Eco-Awareness Meets Collaborative Living
It's a rising imperative. Millennials and younger home buyers are looking for sustainable urban living, including the green co-op model. Mature buyers, too, are embracing green living: common areas with gardens as well as conference space and places to meet, have a coffee, and collaborate.
The housing co-op market is responding. In Philadelphia, Mt. Airy Nexus is a leading example of green co-operative living, attracting city dwellers who want to live in a sustainable, mutually supportive environment. The co-op is run in partnership with the Sustainability Nexus nonprofit, whose mission includes amplifying "environmental change efforts by networking the movement itself" and creating examples of "how our urban and societal systems could be structured differently to support all life far better." 
As you can see, a sustainability-focused housing co-op blends two major trends: green living and a collaborative spirit. In the co-op model, a corporation owns the whole deed. Buyers get proprietary leases by buying stock certificates.
Energy Efficient Mortgages: Perks for Efficient Houses
How does an Energy Efficient Mortgage (EEM, or "green mortgage") work? A lender modifies your loan terms after a home energy rating of an existing or newly constructed home.
With a green mortgage, you can:
Plan to handle the costs of expensive improvements before you move in;
Make an EnergyStar-certified home easier to purchase; or
Take advantage of today's very low interest rates by financing energy upgrades through a new mortgage on your current home.
The first step is the home energy assessment. A rater determines a property's compliance with U.S. Department of Energy standards, and prepares a report containing energy upgrade recommendations, with the prices and expected cost savings. Thus the lender can see how much the property will gain from the proposed efficiency improvements, and draw up the loan terms accordingly. The report could, for example, recommend water pumps, duct repairs, solar systems, weather-stripping and insulation, HVAC improvements, energy-saving windows, efficient thermostats and so forth.
The final loan extended will amount to more than the buyer could have otherwise qualified for. In this way, an EEM lets a home buyer finance green features in the main mortgage, averting the need for extra loans. The buyer will need to make a slightly larger monthly mortgage payment — but it's more than covered, given the smaller electric bills.
Energy Improvement Mortgages (EIMs) constitute a subcategory of EEMs. A new homeowner buys a regular home, then installs upgrades. The loan provides for the expense of installing them, without hiking up the minimum down payment. Here again, EIMs depend on the money saved through lower utility bills to cover the upgrade costs.
Your mortgage representative should be able to explain your options, which may be:
Conventional mortgages: The conventional EEM assigns a borrower a better income-to-debt ratio. Why? The projected savings on energy bills is tantamount to a higher income.
FHA loans: Anyone, in any state, who meets the FHA's income standard can apply for a green mortgage. The buyer can fold energy efficient expenditures (up to a cap, conforming to EnergyStar rules) into a new or existing house or condo. The eligible allowance for improvements in the mortgage will be around 5% of the property value.
An EEM is also offered by the Veterans Administration for purchases of existing homes.
Solar Tax Breaks
Through the Residential Energy Efficient Property Credit, the government has offered rewards to homeowners who buy alternative energy systems. Credits for residential solar-powered water and electrical systems now extend through 2021. How much is your credit?
For home solar installations purchased in 2019, owners (not renters) may claim a 30% credit.
For home solar installations purchased in 2020, owners can claim a federal tax credit for 26% of the costs.
In 2021, owners of new residential solar systems can deduct 22% of the costs.
A credit is only meaningful if you own taxes when it's time to file your federal income tax return, so you can actually apply the credit to your tax bill. If you cannot claim your full credit this year, the amount of unclaimed credit can be rolled over to future returns — but only while the credit allowance is in effect.
Green Deed Restrictions
When a property is developed for sale, buyers are often impressed by the surrounding green space. They may be told that the land cannot be built up. But watch out for illusory deed restrictions placed on properties by developers. If the deed limits adjacent or nearby development, check for language stating that the developers may waive this same language at their discretion.
Generally, homeowners do not have indefinite dibs on their clean air and scenic views. Someone can build on nearby green space, unless there's a hard prohibition in an ordinance or the subdivision's regulations. Some cities known for their striking natural features do enshrine protections in local ordinances. Some local ordinances prohibit high fences, trees, or construction. But each location is unique, and must be researched individually. In short, if the scenery matters to you as a buyer, do some digging into the regulations published by the local government as well as the property development. Simply taking the developer's or agent's assurances may not be enough.
To know where you stand, check:
Local zoning and planning rules. Do they bar buildings higher than a given number of floors? How much of a lot do they allow to be built up with residential structures? Finding the answers will give you an idea of how much green space could be removed from your area over time.
Covenants, conditions, and restrictions (CC&Rs). Condo properties and subdivisions will be governed by a detailed rulebook; get one of the binders and read it carefully before buying. Note that these rule sets can later be amended by the property's board of directors.
And don't neglect your own powers of observation. Are there small trees next door that could grow into large trees, for example? If the owner of the nearby trees is available, why not introduce yourself? Find out if you and your potential new neighbor share the same love for the scenery — or can just have comfortable conversations — in the years to come.
Challenges Ahead, and How to Meet Them
Social distancing slowed the clean energy sector in 2020. Consider New York — which exemplifies a strong resilience commitment by striving for a carbon-free grid by 2040. Covid-19 interrupted the state's rooftop solar array installations, wind turbine construction, and geothermal energy placements, as nonessential businesses were compelled to suspend their work. Some 4,800 clean energy jobs were lost in New York during the height of the pandemic.
To support green energy, governments have responded by permitting virtual site inspections and online green jobs training, and by extending clean energy installation rebates. Over the long term, expect residential green energy to flourish and to help people thrive.
A Harvard study shows Covid-19 is more dangerous around areas of fossil fuel combustion. The findings indicate the need for clean energy to support human resilience. By adopting clean energy in our own homes, we can make our communities stronger — and that's good to know.
Photo credit: Aaron Burden, via Unsplash.