A Buyer's Guide to Closing Like a Pro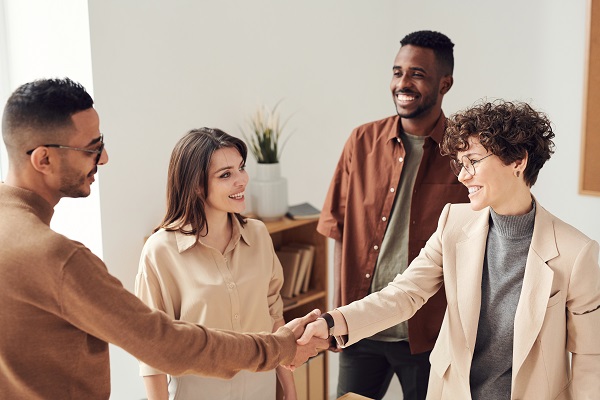 Buying a home? Getting to the finish line is a triumph, and you want to be ready for everything. Assuming all goes well through your closing day, you'll hold the keys to your new property.
This means completing:
The home purchase, including the conveyance of the deed from seller to buyer.
The new mortgage loan, with its related documents.
A distribution of funds from the escrow account, following the binding agreements the parties have signed.
You've been working hard to get to closing. You want everything to run like a well-oiled machine. Here's how to oil it in advance.
Before the Big Day…
Communicate.
A lively communication loop is a key element in a successful closing. As you arrange transmissions of payments and documents, inform your agent and your mortgage pro what you're doing or where you need clarity. Be sure the title company is alerted to any unusual circumstances that will make your transaction unusual.
Prepare to vest your title.
If you're buying in a joint ownership without survivorship rights, be sure you and your co-buyer have decided together if you're owning 50-50, or in different percentages.
☛ How will you vest your title? To be sure the home will pass to a certain beneficiary, you must vest the property accordingly when you buy.
Now, the brass tacks…
How did the inspection go? If repairs were necessary, did your agent request a follow-up inspection?
Take a camera to help you memorialize what you see, and write notes about the inspector's comments on a pad or into your phone.
And the final walkthrough.
When your real estate agent asks you to take a final walkthrough before closing, seize the day! You can't find everything, and there are some things you'll accept as-is. But you will be able to find what matters most, and have the seller rectify the big issues, if you go through the inspection process with care.
Have Your Money in Place, on Time
When a large sum is coming into escrow, the lender will have to green-light your bank or credit union for the deposit. Give the institution's details to your mortgage specialist, who will prompt you to set up a wire to send a certified payment to the title company. Make sure the manager at your financial institution knows when to expect your call, and is ready to move the funds on that date.
In contrast, for a cashier's check, you'll visit your financial institution, prove your identity, and inform the bank how you need the instrument made out. Speak with the bank as soon as you have the figure from your mortgage specialist. Aim to talk with a bank manager a week early, in order to deposit the funds in escrow in advance of closing day.
Your mortgage specialist can tell you the date for your first actual monthly payment on the loan itself. You'll get a breather before the first payment is due in the second month after you close. If you go onto the mortgage servicer's website and set up the automatic account debit, you'll have that essential task taken care of.
P.S.: Be prepared for that jaw-dropping moment at closing when you receive your loan amortization schedule. The interest payments, especially at the start of your mortgage, can look pretty daunting. But you can plan to shave them down a bit: Ask if you have the option to pay a little extra on the principal every month. Some people prefer to invest rather than using available money to pay off a mortgage early. But there are good arguments for paying your mortgage off early, too.
Avoid the Closing Scams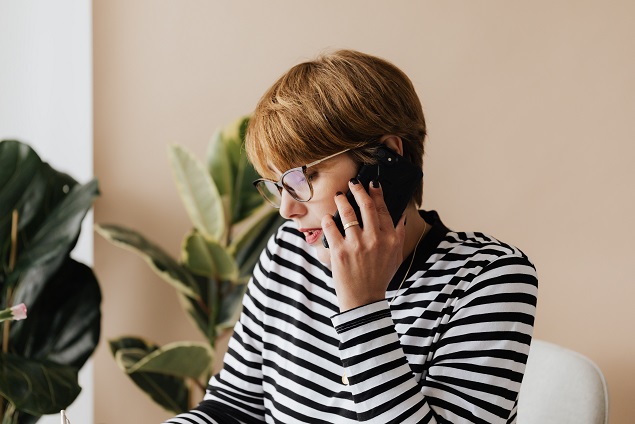 Look out for messages asking you to send escrow funds. If you get a call, text or email from someone who wants to give you wiring directions, stay alert. Avoid clicking links without first checking in with your mortgage representative.
Lenders require escrow accounts not only for purchase funds, but also, typically, to hold and distribute funds for the insurance premiums and property taxes.
☛ What are the duties of a mortgage servicer? Review the roles of the various people involved in your mortgage.
If anyone notifies you of a modification in the way you're paying into escrow, that's a red flag. Don't trust; verify.
List What You'll Need at the Closing Table
When the day comes, what should you take with you? Bring co-buyers, of course. All borrowers and their spouses will be given loan papers to sign unless special arrangements have been made for remote signing.
Bring two forms of identification — at least one from a government source. Also, bring your checkbook. You're going to be making payments, in care of the title company, for insurance as well as property tax.
Bring some packages of snack food, perhaps enough to share with everyone present. You're not expecting to eat at the closing table, of course, but the unexpected can happen, resulting in a good deal of extra time to smooth out the hitches. If all goes well, consider the treats party favors that everyone can take home. Closing is a special day, and a festive approach is perfectly appropriate!
And be sure to take a comfortable, free-flowing pen, and, yes, plenty of time. Your closing could be done in under an hour, but it probably shouldn't. Even if everything goes according to plan, the heap of real estate documents in front of you will take time to explain.
Let your real estate agent, mortgage rep, or lawyer know you want to be carefully walked through the paperwork. Ask them to check the deed, with special attention to the property description. Read the contract carefully. There are disclosures in there and you'll want to know what they say.
Be Clear on the Insurance Coverage You Need
You must cover the lender's insurance for the home title. This protects the lender's claim, so other liens and claims cannot override it. You don't have to buy an owner's policy for yourself — but understand its value. The lender's title insurance only protects the lender's stake. That's the loan balance, not your home's value.
If you are the beneficiary of an owner's policy, you have protection should a previously unknown claim turn up in the future. (You can pay for gap coverage between the title search and your closing date.) An owner's insurance policy covers many kinds of lapses: inaccuracies in property descriptions, easements and access issues, or undisclosed problems that could cloud your title. Check with the insurer in advance to know what protections are standard. For a one-time payment, an owner's policy has impressive reach: it protects your title throughout your ownership and beyond, to your heirs or trust beneficiaries. It supports your warranty to a buyer if you sell.
☛ Have you thought about an extended policy? Here's what extended owner's title policies cover, versus standard policies.
Home Sweet Home, But Get Ready for a Deluge of Mailed Solicitations
Once you settle into your new home, companies that regularly scour the public records will find your address. Look out for:
Insurance vendors that send official-looking letters.
Advertisements for home warranties and security systems.
Deed schemes that ask you for money. Don't let these fool you.
☛ See more about deceptive deed record letters in 2021.
If you receive financial mail pertaining to your home that you're not sure about, dial your mortgage company through your own contact list rather than replying to the sender, so you can learn what's going on from a party you trust, and avoid manipulators. They're annoying, intrusive, and apparently inescapable. Shred, recycle, and enjoy your new home.
Supporting References
The Title Resource Network: Home Closing Process (undated).
Elizabeth Weintraub for The Balance: Wire Transfer or a Cashier's Check for Home Closing: Which Is Best? (Mar. 22, 2020).
Photo credits: fauxels and Karolina Grabowska, via Pexels.