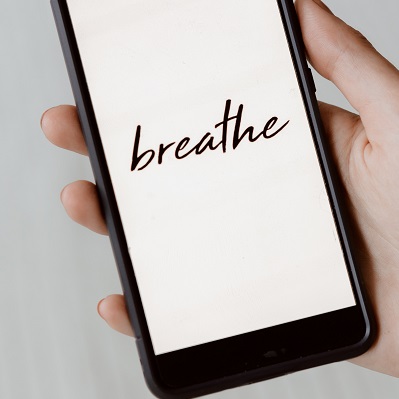 The American Rescue Plan, accompanied by $1.9 trillion in stimulus funding, includes $10 billion in mortgage payment relief for homeowners affected by the massive workforce disruptions of 2020. Still more funding is marked to help homeowners get back on track with their insurance, utility bills and property taxes, and to assist USDA mortgage holders in need.
With more than two million homeowners "seriously delinquent" on their mortgage payments, according to Black Knight, more than 600,000 forbearance plans are at the verge of expiring. Loan servicers, directed to offer 180 days of forbearance by the CARES Act of 2020, have extended forbearance in 90-day chunks. Households may now either receive forbearance extensions until June, or begin paying back the accumulated debt. Mortgage servicers are deciding whether to allow extensions based on new federal permissions for up to 18 months of forbearance for early adopters of the option.
Relief in the Nick of Time
In 2020, in the throes of the coronavirus pandemic, homeowners fell behind in their mortgage payments at a rate not seen since 2009. Mortgage companies advertised forbearance, by which payment due dates were paused. Some borrowers jumped at the offers just to keep up with the short-term necessities of living.
Forbearance is especially attractive if the deferred funds can be paid back gradually, or added to the end of the mortgage term. But some lenders expect their borrowers to repay past due funds now. For these mortgage holders, the federal relief package comes in the nick of time.
Where Banks and Borrowers Go From Here
When forbearance is up, a borrower who is unable to repay in a lump sum should ask for options. A bank might offer a certain term of months for gradual repayment (over and above the borrower's normal monthly payments). Some lenders might agree to loan modifications. For example, the lender could reduce the borrower's monthly payment, essentially agreeing to extend the overall loan term. Or it could tack the missed payments onto the end of the term.
Basic loss mitigation rules, options, and decision guidance are online. Find the information at:
In 2020, Mark Calabria, the director of the Federal Housing Finance Agency (FHFA), stated that a lump-sum repayment would not be required for conventional (Freddie and Fannie) loans, and added:
To help homeowners navigate the forbearance process, FHFA partnered with CFPB on the Borrower Protection Program to provide homeowners accurate information about forbearance and address concerns noted in some consumer complaints. While today's statement only covers Fannie Mae and Freddie Mac mortgages, I encourage all mortgage lenders to adopt a similar approach.
So, at least for loans backed by Freddie Mac and Fannie Mae, there should not be a lump-sum repayment demanded after forbearance.
When Your Mortgage Repayment Options Are Unmanageable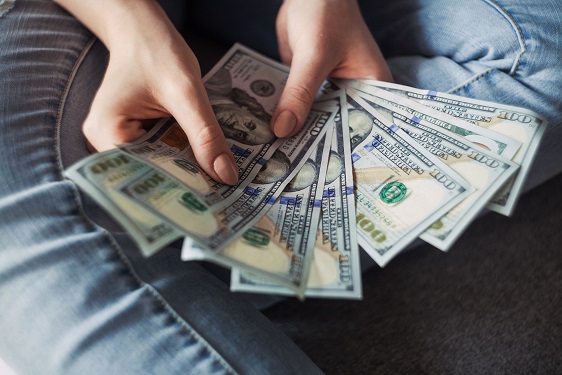 If the forbearance term ends and the only choice from your particular lender is a lump-sum catch-up frenzy, at least you've averted late payment penalties and protected your credit rating while awaiting unemployment and stimulus aid. By the time forbearance expires (as the theory goes), you have had time to reinstate a semblance of normal income, and perhaps even qualify for a permanent loan modification or refinancing.
Yet the pandemic has lingered and it's taken a full year to see light at the end of the tunnel. For some, the rescue package will save the day. But some homeowners will continue to struggle.
The Consumer Financial Protection Bureau reports that some 263,000 households not in forbearance are "seriously behind" on payments and could face foreclosure "once federal and state moratoria end." New homeowners, too, face special setbacks. New mortgages are especially interest-heavy. And borrowers still rack up interest on their balances, despite the short-term breather allowed through forbearance.
When a mortgage becomes overwhelming, what are the best responses? Some homeowners rent out part of their homes. While renting out property creates taxable income, it can also make overhead costs tax-deductible.
If renting out space is not a workable idea, there are still ways to avoid filing for bankruptcy or waiting for foreclosure. The owner should ask the mortgage company about options such as:
A deed in lieu of foreclosure. If a lender allows a deed in lieu of foreclosure, it has to sell the home. Lenders do not always offer this option, although it would avert the still more resource-costly proceedings of foreclosure. Where a deed in lieu is allowed, in return for an immediate release from the mortgage, an owner will sign the house deed over to the lender. This means vacating the house. But the borrower may avoid lasting credit damage if a deed in lieu agreement says the borrower has fully satisfied the debt.
A short sale. A short sale lets the borrower sell the house for less than the mortgage balance. Then the lender receives the sale funds, and releases the mortgage lien. Most short sales are difficult and prolonged; and at the end of the day, only the mortgage lien is discharged — not the borrower's promissory note. Where allowed by state law, some lenders will try to collect more money after closing; others may waive their rights to go after any shortfall.
☛ Learn more with Deeds.com: I Can't Pay My Mortgage Any More. What's Next?
It's important to have an attorney review any agreement made with the lender. There are attorneys who work specifically work with these agreements. If you need a lawyer you can trust and afford, HUD has resources for finding legal aid in your state. It's also vital to speak with an accountant to understand the tax consequences of foreclosure alternatives.
Finally, help may be on the way for people who are most in need of housing advice and guidance as they deal with mortgage payments. The American Rescue Plan allocates $100 million to direct housing counseling for "households facing housing instability, such as eviction, default, foreclosure, loss of income, or homelessness…" The points of information will be HUD, NeighborWorks America, and the state housing finance agencies. Find yours here.
Our population continues to face serious effects from one of the most difficult years we have known. We thank everyone who is working to help people stay in their homes.
Supporting References
H. R. 1319: American Rescue Plan Act of 2021, Public Law No: 117-2 (Mar. 11, 2021).
Christina Hughes Babb, DSNews.com: Forbearance Activity Rate Dips Under 5% (The Five Star Institute, Mar. 2021).
Anna Bahney, CNN Business: Still Can't Pay Your Rent or Mortgage? Here's How the New Stimulus Plan Will Help (Mar. 2021).
Photo credits: Anete Lusina, via Pexels; and Alexander Mils, via Unsplash.