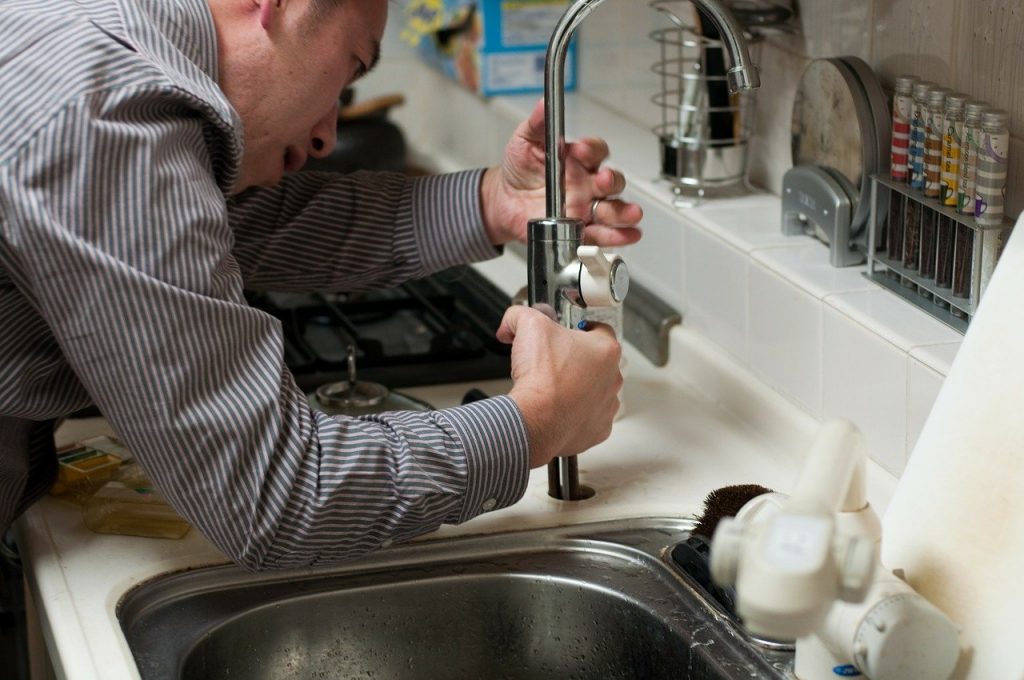 Let's cut right to it. For sellers, throwing in a home warranty can move a transaction along, because it appeals to the buyer's need for peace of mind. But from a buyer's side, if appliances or systems are expected to break down, it can make more sense to say "No, thanks" to the home warranty, and ask for a price break instead.
Why? Let's do a walkthrough.
Why Sellers Offer Home Warranties
A home warranty doesn't set the seller back too much, yet potential buyers may find it persuasive. As Angie's List puts the point, a home warranty "can be a great marketing tool." Sellers' agents, therefore, often suggest including home warranties in home sales where there are a few big-ticket repairs the buyer might face after closing.
Angie's List quotes Mark Finchem, a Tucson real estate broker, as explaining the role of liability in the connection between agents and home warranties. A seller's agent might urge the seller to offer the buyer a home warranty so the buyer is less likely to take legal action over an inadvertent failure to disclose issues with systems or key appliances.
In other situations, a seller simply has no time to replace a system before closing, and understandably wants to assure the buyer that all will be well. In this scenario, the buyer gets the home with the item as-is: an older washing machine, for example. (Items covered in the policy could be plumbing or wiring systems, water heaters, the clothes washer or dryer, the dishwasher, a fridge, a stove or built-in microwave oven, or sink disposal unit. Warranty coverage varies by company.)
Fast-forward to the day that 40-year-old washer creates a mess. (The typical warranty is good for one year after closing, and the home buyer can renew it yearly.) The home buyer calls the home warranty company to have someone come out and fix the washer.
The homeowner now learns that each repair visit requires a sort of co-pay, usually around $50 to $120 per ticket, as a service charge for the contractor.
And now, here comes the actual repair. If there is any way on Earth to fix that machine, count on the repair person to do it! Why? The warranty company typically does not wish to give the warranty holder a new appliance.
The repair is done. The homeowner is now left with an old, inefficient appliance that's rusting out, and getting worse over time.
Common Home Warranty Limitations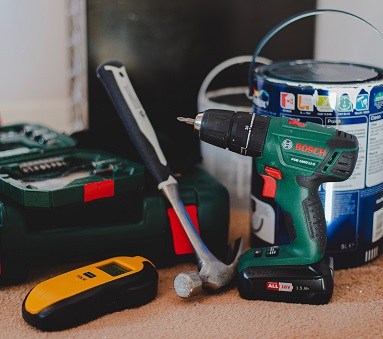 Expect a maze of limitations in many of these policies. In 2019, as reported in The Washington Post, the nonprofit consumer advocacy group Consumers' Checkbook (Checkbook.org) studied the plans of 14 different companies. The research found that home warranty policies have many ways to hedge and reject potential payouts.
What kind of warranty limitations do homeowners face? Limiting rules could include the following:
A home warranty that won't cover any appliance its user has not regularly maintained. The owner needs to show proof of regular maintenance to have a fix completed.
A home warranty that does not apply to an appliance that's still covered by its own manufacturer's warranty.
An exclusion from coverage for an appliance that was installed incorrectly.
While the home warranty might replace a broken part, it won't address the effects on the home when the part broke. In other words, a home warranty provides repair services, but is not an insurance policy and it won't reimburse you for damage. One of the subtle, unspoken risks with a home warranty, then, is that something can be fixed to the point that it operates, but a deeper problem can still be present — costing more in a few years' time than the homeowner would have paid if everything had been thoroughly addressed.
Replacing one broken part does not necessarily mean the technician is cleared to replace other parts — even if they are pieces that you'll have to get for the replaced part to actually work. And if there is more than one appliance with an issue when the worker shows up, do not expect the worker to address those issues during a single visit. The company might restrict the job ticket to one appliance or one system.
Should the warranty company absolutely have to replace that washer, the homeowner doesn't get to choose a brand, or an installer. And price caps in the warranty might mean the owner must accept a lower-quality replacement — or, ultimately, just not bother using the warranty at all.
Renewing an Existing Home Warranty
If you received a home warranty with your house, you might wonder whether to renew the policy before the year is up, and keep its price locked in. So, how much does it cost to renew? A basic home warranty policy can cost anywhere from $350 to $1,000 a year. An enhanced coverage plan — one that might, for example, cover a pool or a septic system — could run higher.
To determine the value offered for the cost, check the items covered by your particular plan. US News offers a home warranty comparison chart. Review the contract and the coverage before you decide to keep the plan going. US News goes through the major home warranty company names, and points out:
The good: A home warranty policy could cover your new locks and keys.
The bad: Coverage for the AC or fridge might not be standard.
And the ugly: If you were told in the home inspection that something may be about to fail, then a warranty's protection often excludes that system or item.
Home warranty businesses point out that they are regulated, and that they carry out their responsibilities as set forth in their contracts. Policy holders, then, should carry out due diligence and understand the coverage they're receiving, including its limitations. Angie's List points out the importance of researching the company's position and approach to hiring well-paid, competent technicians as well.
The Companies' Quest to Keep Costs Down
The more knowledgeable and dedicated its technicians are, the better the company and its work will be. But how does a homeowner know who is coming, and how knowledgeable that person is? Home warranty businesses work with thousands of independent contractors, and the homeowners lack the opportunity to vet the expertise of the technicians who fix their systems. They have to rely on the warranty company to vet their contractors.
Companies, in turn, are driven to hold their costs down. This is a built-in incentive to work with independent contractors who are relatively cheap.
According to Consumers' Checkbook, it's difficult to ascertain how well companies vet their contractors. The group contacted several companies to try to find out, but only one responded — and that company did not offer clear criteria. When the group checked in with some of its highly rated HVAC businesses, it found that none of them were engaged as home warranty contractors, and that these HVAC professionals generally disliked home warranties.
By now, you are likely wondering, "Would I just be better off putting my money into a savings account and selecting my own repair services?"
You be the judge.
Photo credits: Fran, via Pixabay, and Sam Clarke, via Unsplash.