Unexpected Flip-Flop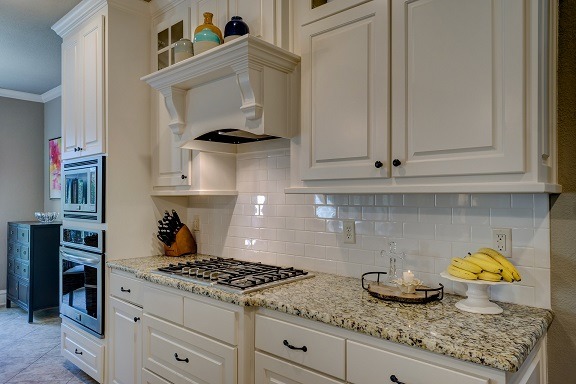 The online real estate company Zillow announced it was putting its iBuying business, Zillow Offers, on hold in mid-October. The company has been buying homes from eager owners who'd like to sell without handling repairs, tours, or closings. Thousands sold their homes to Zillow in 2021 before the company announced the decision to stop buying more in the final weeks of 2021, and just focus on selling the homes it already holds.
Zillow says Covid-related worker and material shortages are causing a slowdown as the company works to renovate and sell homes from its inventory. The abruptness of Zillow's decision to suspend iBuying took the real estate world by surprise.
Risks and Benefits of the iBuyer Model Play Out in Real Time
As defined by Zillow, iBuyers are "home buying and selling services that typically buy off-market homes directly from sellers at market rate and quickly list them for sale on the open market after making light repairs and updates." Transactions through this model comprise 1% of the residential market. Zillow reports an especially high rate of iBuying action in Phoenix, Atlanta, Charlotte, Houston and Dallas.
A unique set of tailwinds propelled the venture. In a tech era, more buyers are open to unconventional, tech-driven opportunities, promising convenience. And because iBuying allows sellers to dispense with showing their homes, it has suited a time of social distancing. But now, many people are vaccinated. Could the blush be off the rose of iBuying?
In any case, deals aren't just about seller sentiment. They also need to take stock of buyers' perspectives.
In October 2021, Fannie Mae reported that a rapidly rising segment of the U.S. population believes today is "a bad time to buy a home – with that number now sitting at 66 percent, up from 63 percent last month." This means buying sentiment has slipped down to where it was 40 years ago. Zillow could be anticipating challenges ahead for moving its inventory.
Now, add the potential for more houses to enter the market through foreclosures — as borrowers and landlords stop receiving government support. An uncertain economy adds to the overall risks. Month-over-month, the percentage of employees now worried about possibly losing their jobs within the coming year is up from 15% to 16%. And those who report having no worries about job loss is down 2% during the same four-week period.
If people need to put off homebuying until they're more confident about their employment, or until the market cools off a little and they can afford a loan, corporate iBuyers could wind up holding thousands of empty homes. Could this be occurring now?
☛ Since Opendoor Technologies set the trend in 2014, a number of iBuyers have arisen in various U.S. markets to promise an "app for that" to hopeful sellers. Some, like Zillow and Redfin, are well known real estate data firms. Read more about the Trends Shaping the Future of Real Estate.
Why Didn't Zillow Foresee Its Current Glut of Houses?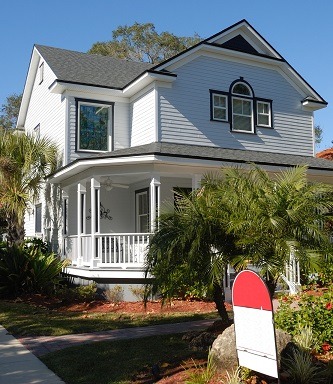 Zillow sees iBuying as part of its growth story. Putting iBuying on a sudden hold hasn't been good for the company's stock prices. The pause is also raising questions, including: Why didn't this data-driven company see the trends and make adjustments before this point?
Zillow's vast stores of data can optimize the algorithms that guide investment decisions, so that the right amount of money can be offered, and the right number of homes are bought up. What went awry? Perhaps the key factor is the human element in real estate. Zillow buys homes that need "light repairs and updates"; yet that still entails getting contractors to do the jobs that any form of house flipping depends on.
And while a homeowner who sells to Zillow doesn't need to hire a real estate agent, Zillow does require an agent's local expertise to sell a home if it wants an optimal purchase price. Staging homes and closing on homes are arts. In short, selling homes is a costly business that takes hard work by number of professionals.
Zillow allows sellers flexibility; they don't have to move right away. This gives Zillow an edge over individual cash buyers.
This also brings more of the human factor into the deal, as buyers stall or back out. Flexibility then becomes a risk factor. No doubt, it can get in the way of moving inventory.
As an aside, all this convenience for sellers puts pressure on buyers. It ratchets up the challenges for the ordinary house hunters forced to compete with the iBuyers showing up in a local market.
What's the Message Here? Is the Future of iBuying at Stake?
It looks like the iBuying concept isn't as lucrative at it seemed — at least for Zillow. In 2020, Zillow reported losing $66.6 million from its home flipping enterprise. To see the dynamic, we can browse homes for sale in a community where Zillow owns them (and labels them as "Zillow-owned"). At the time of this writing, the homes that appear on the screen tend to be priced lower than Zillow's estimates for them. It's also possible to trace the history of the sales (scroll down the listings for "price and tax history"), and find Zillow-owned homes going at a loss — or at least not much of a profit.
All this said, analysts foresee Zillow picking up where it left off soon. Not only is Zillow's glitch likely temporary; it's also not seen as a negative signal for iBuying generally. Opendoor Technologies, which leads the pack, is still buying. And it's expanding its scope.
Our takeaway? Zillow aims to be part of the tech wave that is changing real estate. But it turns out that buying and selling real estate for profit be a tough nut to crack. Not only is flipping homes something of an art; so is figuring out the real estate market's value from turn to turn. Any time property values take even a brief dip, losses in this business can run high.
So, if other companies are thinking of joining the iBuying fray, they'll be watching Zillow carefully as it resumes iBuying in 2022. Will Zillow change its buying terms going forward? Can it fix the flaws of its current model? We'll find out next year.
Supporting References
Joe Hernandez for National Public Radio: Here's Why Zillow Won't Be Buying any more homes to renovate and resell this year (Oct. 19, 2021).
Zillow Research: iBuyers Are Helping People Move in Record Numbers (Sep. 7, 2021).
Fannie Mae Press Release: High Home Prices Continue to Weigh on Homebuying Sentiment (Oct. 7, 2021; summarizing the Fannie Mae Home Purchase Sentiment Index®). 
Anna Bahney for CNN Business: Zillow Slams the Brakes on Home Buying as It Struggles to Manage Its Backlog of Inventory (Oct. 19, 2021).
Ken Calhoon for the Mountain Democrat (Placerville, CA): Zillow Loses Millions on House Flipping Venture (updated Feb. 21, 2021).
T.P. Yeatts for The Real Deal: Zillow Will Resume iBuying, But Pause Raises Questions Over Model (Oct. 20, 2021).
Ryan Lawler for TechCrunch.com: Zillow May Be Pulling Up the Welcome Mat, But Rival Opendoor is Expanding Into New Markets (Oct. 22, 2021).
Photo credits: shadowfirearts and paulbr75, via Pixabay.