From Habitat for Humanity to Lennar
A Virginia resident has moved into a new, 3D-printed home. It's a milestone for Habitat for Humanity in the United States.
The company Alquist 3D built April Stringfield's home on behalf of Habitat for Humanity's Peninsula and Greater Williamsburg branch. Once the work was complete, in December 2021, Stringfield bought the house as a Habitat Homebuyer. Aspiring Habitat Homebuyers have the options of logging volunteer hours, taking homeownership courses, or working on their building sites before they're approved as buyers. So, to purchase the home for herself and her teenaged child, Stringfield worked with Habitat for Humanity.
Most people have heard about Habitat for Humanity. Readers who haven't heard of printed houses yet may have a few technical questions. Such as…
So, How Do You "Print" an Actual House?
To create the Stringfield home, an Alquist 3D printer — which towers about 15 feet over a construction site — laid out the outer and interior walls. Concrete flowed through the machine's nozzle, creating the walls in layers. Each layer took on the weight of the higher layer with which it bonded.
The printing work, constitutes some 40% of the construction. Then, people finish the job of building the house. Regular workers do the windows, roofing, electric systems, and so forth. The Alquist machine reduces the necessary staffing from 6 to 12 people doing frames and drywall to just three technicians overseeing the 3D printing activity. It's a low-waste, time-efficient process. The result of the machine's back-and-forth motion is a building with subtly ridged walls.
Alquist's technology got the Stringfield home up and ready with astounding speed, despite worker shortages and a scarcity of building materials that would have been necessary in building more traditional homes. And the Stringfield home came equipped its own personal 3D printer, so its occupants can reprint interior details, such as cabinet knobs, outlet covers and trim, whenever they need them.
The Stringfield home is a milestone of its own. Architectural Digest calls the three-bedroom home "a 1,200-square-foot technological triumph." It is also a prototype. And this leads us to ask…
Could 3D Printing Solve the Housing Shortage?
Current events have just turned this rhetorical question into a real proposition. Lennar, a developer and financing firm known for selling single-unit homes and multi-unit rentals across the United States, is now working with ICON, an Austin-based construction and robotics firm. They're aiming to create the largest U.S. community of 3D-printed homes built to date — a cluster of 100 solar-ready houses near Austin. Collaborating on architectural design is the BIG-Bjarke Ingels Group. Construction is slated to start in 2022.
It's still a relatively new technology. It was in 2018 that ICON first announced it had a building permit to build a home with 3D printing robotics. Lennar, clearly sold on the method, has made a major investment in ICON. As millions of households look to buy houses that don't yet exist, Lennar and ICON might be holding the keys to large-scale housing development.
In a podcast for the Wall Street Journal, tech reporter Zoe Thomas asks: "So, could this be the future of housing?
"It's a small project for Lennar, but it's also kind of a proof of concept," WSJ housing reporter Nicole Friedman responds. In other words, it's an early step in the mission to integrate robotics into home building.
Will Robotic Construction Become a Regular Part of Home Building?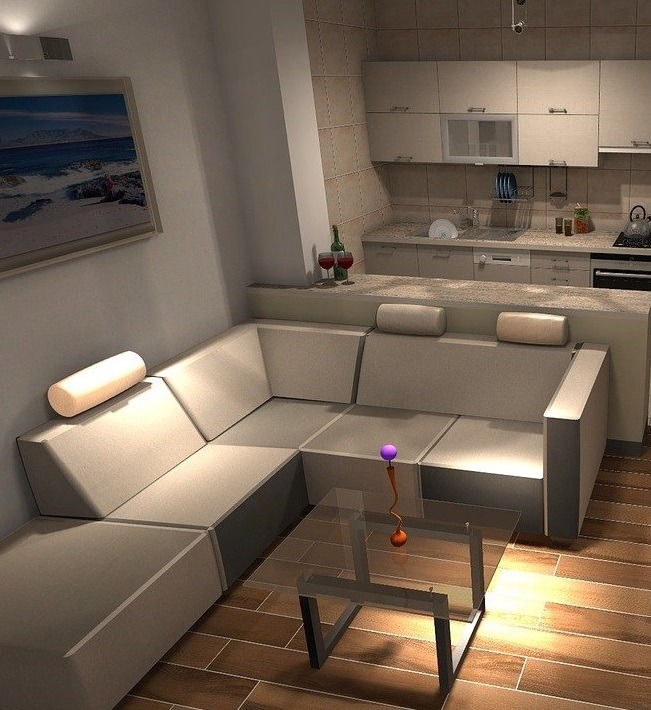 Robotic construction has been attracting attention in the building industry for several years. It reduces the number of personnel needed on a worksite, has proven potential to create cost-efficient housing, and offers proven safety benefits.
Propelled by advances in drone technology, sensors, robotics, and artificial intelligence, robotic machinery is already automating many components of construction jobs:
Schedule planning; deployment and locating workers onsite.
Delivery of tools and materials.
Drywalling and brick-laying.
Assembling manufactured homes.
Another question arises here. Are real people losing all those jobs? The answer is complicated. Working in robotics is a job field itself. As of now, a robot may fail to work in certain instances the way a human professional can. Yet by its nature, machine learning continues to advance and surpass human abilities in a number of tasks. As the field improves, technicians relate to robotics as precision tools. One robotic drywalling firm, Canvas, has won acceptance from a local council for the International Union of Painters and Allied Trades, notes Wired.com.
What Are the Environmental, Social, and Corporate Governance (ESG) Factors for 3D Housing?
Habitat for Humanity is deploying 3D building projects as a social good. And for its part, ICON has published its commitment to "affordable, dignified housing" that's accessible to everyone. The firm has "printed" homes in Mexico as well as in the United States, with a focus on making homes available for people in the most need.
Architectural Digest observes that April Stringfield's new home is EarthCraft certified, which means it keeps electricity use and costs low, in addition to other positive environmental features. The process of 3D printing minimizes scraps and leftover materials. The homes are also able to resist wear and tear; ICON's Lavacrete, for example, is designed for strength and durability. That could avert resource use over the long term.
That said, concrete is known for its high greenhouse gas emissions. This isn't lost on the 3D printing companies. There is talk of continued innovation into greener materials.
Takeaway: In a Time of Massive Housing Demand, Expect to See Robots and Printers Ramp Up
At first, "printing" a house seemed edgy and dramatic — a novelty that wouldn't play out well in the real world of construction. This is changing. The field of construction robotics overall looks poised for remarkable growth. Valued at $44.6 million in 2020, the construction robot market is predicted to be worth more than $95 million by 2026, according to analysts at Mordor Intelligence. Demand for attainably priced housing is the big driver.
While the pandemic has slowed building projects, Mordor says construction robots are viewed as helpful for ensuring social distancing and getting jobs done despite worker shortages. Additionally, a rising emphasis throughout the real estate industry on conserving materials bodes well for robotic building.
For all of these reasons, well-known developers are now investing in robotics, including 3D printing.
Supporting References
Sara Smart for CNN.com: Virginia Family Gets Keys to Habitat for Humanity's First 3D-Printed Home in the United States (updated Dec. 26, 2021).
Lennar Corporation Investor Relations: Lennar, Icon Teaming Up on 3D-Printed Development; 100-Home Community Set to Debut Near Austin, Texas (Oct. 26, 2021).
Lennar Corporation via PRNewswire: Lennar To Build World's Largest Neighborhood Of 3D Printed Homes With ICON (Oct. 26, 2021).
The Real Deal: Lennar, Icon Teaming Up on 3D Printed Development (Oct. 26, 2021).
Jessica Cherner for the Architectural Digest: Habitat for Humanity Debuts First Home Entirely Constructed Via 3D Printer (Jan. 3, 2022).
Zoe Thomas and Nicole Friedman for the Wall Street Journal: A 15-Foot-Tall Printer Could Build Your Next Home (Oct. 28, 2021).
Mordor Intelligence: Construction Robots Market – Growth, Trends, Covid-19 Impact, and Forecasts (2021 – 2026).
Will Knight for Wired.com: Robots Invade the Construction Site (Nov. 20, 2020).
Deeds.com: Rising Stars in Construction Tech: 3D Printed Houses (Mar. 24, 2021).
And as linked.
Image credits: austrocasaro and svabic, via Pixabay.