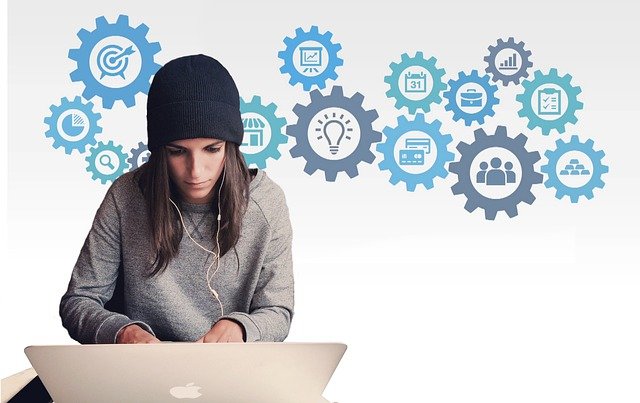 Artificial intelligence (AI) is here in a big way. It was already moving into the real estate sphere when the pandemic hit in 2020, and sped the uptake remarkably.
It's all about technology that mimics human learning, predictions, and decision making. Machine learning, for example, is a form of AI that enables systems to consider patterns in large volumes of data, and respond optimally.
Ready to check out 6+ ways this technology is changing real estate? Artificial intelligence is…
1. Enhancing the Home Shopping Experience
AI helps buyers rev up their home searches. Trulia is one of the companies deploying computer vision. The technology can sense the types of interior design and construction visuals that tend to draw the attention of a specific home shopper. Picking up these cues, the platform makes sure similar homes jump to the top of search results. So do the homes that attract other people with similar tastes.
In this way, AI can sort each shopper's listing based on a complex sense of likes and dislikes. This type of marketing is lightyears ahead of plain old filtering for location, prices, and number of rooms.
Even more intriguing is the potential of AI to make sure many more people are extended an opportunity to buy a home at all. Let's look at this now.
2. Including the Financially Excluded
A startup credit card company, Petal, is pioneering a method poised to change the way lenders think about younger customers, renters and others who don't fit the traditional credit profile rules. And many don't. Tens of millions of people in the United States alone have little or no credit information.
Whereas actuarial tables and FICO scores have long been proxies for a person's creditworthiness, there are plenty of people with low FICO scores who can handle a loan responsibly. Jason Gross, Petal's co-founder and CEO, believes opening the doors to these potential borrowers is the future of real estate. Gross writes on Medium:
These consumers are largely shut out of the financial system, unable to finance a car, purchase a home, or sometimes even find an apartment or a job.
Petal uses AI to consider the financial data these applicants do have. Mortgage lenders benefit from the technology, too. AI helps them widen their pool of viable borrowers.
Job displacements and the rise of the gig economy (and AI itself!) are creating many more nontraditional borrowers. Machine learning can help them. This is a trend to watch.
3. Making Better Sense of Risk Financial Risks
AI also helps financial companies assess a property's likelihood of appreciation. It can catch potential pitfalls and opportunities with next-level precision. What outcomes could this bring?
Lenders have data-driven methods to predict how much a rehab loan would enhance a property's worth.
Investor buyers and lenders can assess and seize more opportunities to create value.
Using AI when timing their decisions for buying, upgrading, or selling a property will augment buyers' competitive strength. And their lenders will be better prepared to assess the risks.
☛ If you're thinking of investing in property improvements, see our guide to the best home rehab loan options here.
Additionally, mortgage experts can now speed-read documents and use predictive analytics to make swift, sound predictions before submitting the applicant's file to an underwriter. Machine learning tools are supplementing optical character recognition, allowing less dependency on a human reader's interpretation.
4. Perfecting Property Valuations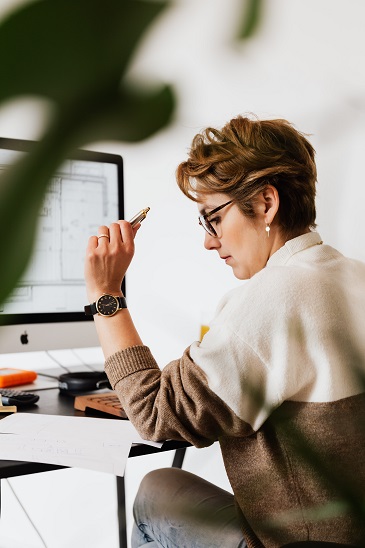 Speaking of lessening the dependency on human interpretations, machine learning tools find key indicators of the way property values are going. They do it by considering information that has not traditionally been noticed by actuaries.
Imagine you're selling your condo. In addition to the appraisal, what factors can dictate your asking price? The bike trail near your condo? The organic market on the corner? Your school district? The agent's knowledge of how similar homes are selling this month?
All of the above, of course. But AI has so much more to add — from EV charging data, to plans for a connecting trail, to online reviews of the market on the corner… And to better estimate a home's value, Zillow uses algorithms that glean key information from photos.
AI is also helping agents price notable homes whose unique features make them hard to assess. Knowing how to price unusual homes is immensely important to sellers. And this leads us to another massive benefit of AI…
5. Supercharging Real Estate Marketing
A new countertop and backsplash, a showstopping bathtub, or a beautiful hardwood floor can make all the difference in marketing your condo or house. Machine learning frontloads those features into an eye-catching visual presentation of your home.
AI can figure out the buying power of the home shoppers who notice, too. It can trace the connections between a potential client's browsing activity and the person's other interests. So, agents now have access to marketing tools that can separate the serious shoppers from the curious web surfers.
All of this is especially great for brokerages that have control over burgeoning stores of data. Yet the powers of AI can feel intrusive from the customer's perspective. And another looming question is whether big data firms will gain overwhelming advantages in the market, sidelining smaller businesses. Kind of the way Amazon impacted the local bookshop, or a new Whole Foods Market would affect that organic grocer on your corner…
6. Making Buildings Sustainable
Well, this one sure seems like a win-win. Homes and rental properties with smart thermostat systems can heat and cool our buildings efficiently and evenly, based on floorplans and the weather. AI can fend off electrical outages, gas and water leaks, and clogged pipes, by alerting owners to the need for preventative work. With AI, building owners have better ways to decide whether and when to replace systems. All of this knowledge saves money and material resources. It also supports owners' goals to reduce their carbon emissions.
AI will create better storm and flood prediction tools. These will help buyers and underwriters better understand climate-related risks. Critically, they will help local safety agencies issue advance warnings to residents. And they will inform builders about the methods they'll need in a changing environment.
Plus: Empowering Decision Makers… From Renovators to Small Investors
AI can assess sites and help keep construction projects within their budgets. It helps predict the cost of renovations, too.
As Remodel It suggests, today's homeowners don't have to guess whether they can afford a certain upgrade. Take a picture, get an AI-powered assessment, and have a starting point for informed discussions with potential contractors.
We could go on and on… But let's wrap up with a mention of a startup called Fintor. It aims to "enable anyone to invest in the real estate markets." The concept involves offering shares at $5 and up to the ordinary individual. Fintor's app lets retail investors browse properties vetted for their earnings potential by machine learning tools.
Every time we look, there's something new to explore. And AI is expected to speed up exponentially in years ahead, in just about every industry. Real estate is clearly no exception.
Supporting References
Isobel Lee for MIPIM World: Artificial Intelligence in Real Estate: Powering the Future? (Apr. 7, 2021).
Tara Mastroeni for MillionAcres.com: How Is Artificial Intelligence Used in Real Estate? (updated Feb. 4, 2021).
Dave Lee on Investing: How to Invest in the AI Revolution – Part 2, Interview of Will Summerlin on YouTube; at 33:00-37:30 (posted on May 4, 2021).
Jason Gross on Medium: From Raw Data to Actionable Insights: Introducing Prism Data and the CashScore (Apr. 27, 2021).
Veena Jetti, Forbes Business Council: How Artificial Intelligence Is Impacting Multifamily Real Estate (Mar. 25, 2021).
Yaroslav Kuflinski for Inflexion: 6 Ways Artificial Intelligence Is Reshaping Real Estate (blog entry updated Dec. 3, 2020).
Photo credits: Tumisu, via Pixabay, and Karolina Grabowska, via Pexels.