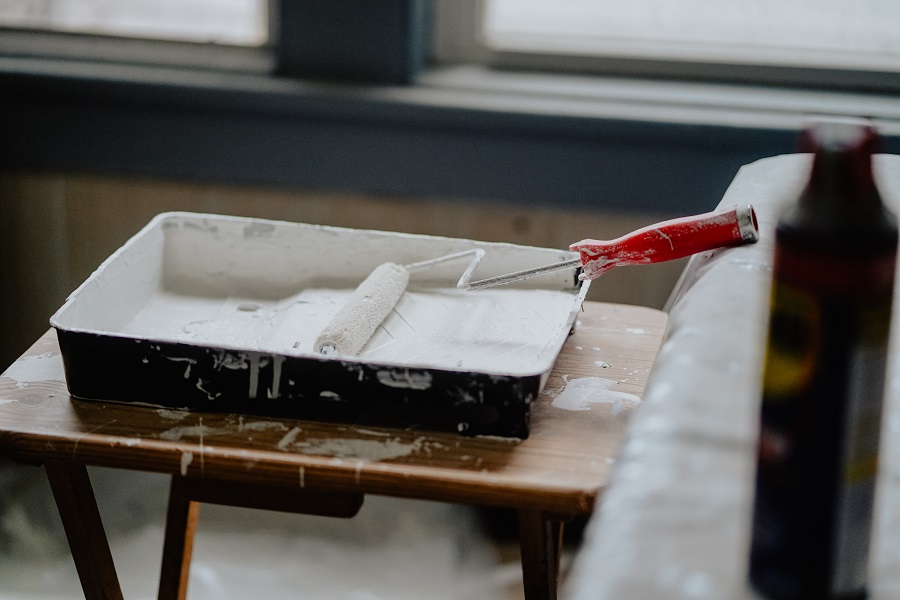 So, you've found a diamond in the rough. After major renovations, it will be the perfect home for you. What kind of financing will you need to make it happen?
There are several ways to go here. Let's check out the various rehab loans that can enable you to create and customize your future home, or upgrade the home you have now.
Key Renovation Loan Choices: An Overview
Here are your key options for financing renovations when you buy or own a home:
The FHA 203(k) loan.
Did you know? The ever-helpful Federal Housing Administration lets borrowers combine renovation costs with their mortgage loans. For the FHA 203(k) loan, a buyer can make a down payment as low as 3.5% to purchase a fixer-upper. (The down payment can vary depending on the borrower's credit profile.) In return for this low entry threshold, a buyer should anticipate paying private mortgage insurance (PMI). The buyer also needs to anticipate closing costs — whether they will be paid up front, or rolled into the loan and subject to interest.
The 203(k) renovation funds are put into escrow. The borrower must tap them in the first 30 days after closing. By law, within a six-month window, the borrower's upgrades will be finished.
The conventional renovation loan.
With a conventional loan option, too, the buyer can blend the cost of renovations into a mortgage loan. A buyer of a $200,000 condo who anticipates putting $100,000 into upgrades is therefore looking at a $300,000 purchase. (When the lender looks at the value of the home as an asset, it considers the worth of the home as it will be, once it's upgraded.) With the conventional renovation loan, the buyer would typically put $60,000 on the home as a 20% down payment to obtain the combined loan.
The home equity line of credit (HELOC).
Of course, it is always possible to buy now and finance your upgrades later. Maybe the renovations don't all have to be done up front. Once a homeowner builds up some equity, that value can be tapped to finance the renovations.
☛ The interest on a HELOC can be a tax deduction, if the reason for taking out the loan is to improve the real estate's value. Find out more from Deeds.com about home equity lines of credit, and how to use them wisely.
In the rest of this article, we're going to focus on the combined rehab-mortgage loan application. If you apply for a loan to cover both the purchase and the upgrades, you can buy a home to renovate from the beginning to fit your own style and objectives. You can purchase it at a lower listing price than its local peers. And while it could take two months or more to get to closing when you're financing both the home itself and the renovations, the rewards are significant. First, you'll have all that financing done in one fell swoop! Most important, you'll have an experienced lender overseeing the contracts for your major home improvements.
So, let's dive in to a well-known rehab loan opportunity: the FHA 203(k).
FHA 203(k) Renovation Loan
Commonly known as the rehab loan, this FHA-backed offering lets buyers and owners finance — or refinance — for the whole enchilada: mortgage loan plus renovations for their homes. In addition to selecting (or already owning) a home in need of upgrades, the qualifying homeowner must fit several criteria set forth by the Department of Housing and Urban Development (HUD). Basically, this entails meeting all the credit and income standards set by a qualified lender. Generally, though, approvals for FHA loans can be easier to get than approvals for conventional loans.
The loan you obtain will be one of two types of available 203(k) loans. As explained by Amerifirst Home Mortgage, the two types are:
The Standard 203(k) loan. This is for a major rehabilitation project, such as structural work on the house. With the assistance of your mortgage consultant, you'll get a HUD 203(k) consultant to work with you, inspecting each stage of the contractors' performance, and allowing payment draws as finished work passes inspection. The Standard 203(k) loan is appropriate for:
Performing structural, landscaping, or sewer work.

Completing plumbing, electrical, or HVAC upgrades.

Replacing the subflooring.

Creating accessibility for residents with disabilities.

Converting to or from a multi-unit floorplan.

Retrofitting the home with energy-efficient systems.
The Limited 203(k) loan. If you only need minor, non-structural upgrades for a total cost of $35,000 or less, you can choose the limited version. Oversight by a HUD consultant is not necessary for the limited loan options. Funds from the Limited 203(k) loan may be used for:
Repairing the roofing and drainage.

Providing plumbing, electrical, or HVAC repairs.

Handling minor renovations, paint jobs, or weatherproofing.

Upgrading accessibility features.

Putting in new kitchen or laundry appliances.

Removing hazardous chemicals.

Refurbishing a basement, deck, patio, pool or porch.

Constructing new driveways, walkways, or fencing.
Contractors can get half their pay in advance, within 15 days after your loan is effective. Once the contractors are fully paid, the remaining funds in escrow are redirected to the loan principal. Insurance for an FHA rehab loan is provided according to Section 203(k) of the National Housing Act.
Conventional Rehab Loans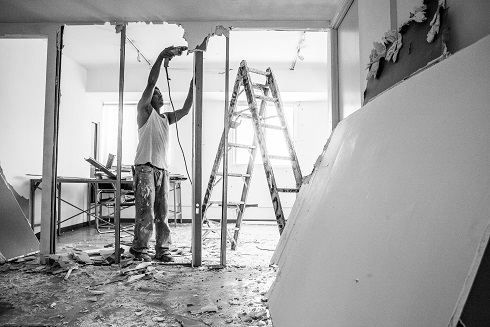 Large banks assign renovation loans to experienced financial managers who are accustomed to working with these loans, as well as working with Fannie Mae and Freddie Mac underwriting guidelines. Experienced banks can locate and oversee the contractor, ensuring that the renovations are completed on time.
The construction loan offered through Umpqua Bank is a good example. It supplies construction financing for many types of homes, including primary or second residences, rental properties, accessory dwelling units, condos, and manufactured homes.  
The general contractor and lender work together to get the inspections done and the funds drawn from escrow as and when it's appropriate. The experienced contractor knows how to draft a renovation budget and enter it into the financial institution's software. When working with an experienced bank, the borrower can expect everyone on the job to be carefully vetted and approved for the work. Umpqua assures its borrowers that no outsourcing will occur.
It's wise to compare and contrast multiple banks' offerings before proceeding with your own loan. With an experienced lender at the helm, your final inspection and appraisal can be truly extraordinary — especially given the short time frame of the rehab loan.
☛ Thinking of doing renovations yourself? Don't miss our guide to Everything You Wanted to Know (or Not!) About Permits.
Rehab Loans Are Excellent Options to Have
Interest rates vary by lender, but don't be surprised to find them running higher for renovation loans. There's extra paperwork and checklists with these loans, and many moving parts.
We hope this article offers helpful guidance when you seek out professional advice that suits your home's location and your personal set of circumstances. Of course, the rehab loan depends on a cost-value analysis. It won't be right for everyone who needs home repairs. But for the right house and buyer, the rehab loan is an excellent option to have.
Supporting References
FHA Lenders: FHA 203k Loan Requirements for 2021
Photo credits: KJ Styles and Brands & People, via Unsplash.