Fear of Missing Out?
Higher mortgage rates can be daunting for many buyers. And here they come.
The silver lining? As interest rates begin to rise, this frenzied real estate market could start to level off. But first, it looks like a last-minute rush is on as people anticipate steadily rising rates throughout 2022.
Let's see what's going on here.
Last Chance for Rates Under 4%?
The federal government kept interest rates very low to help shore up the economy as we coped with Covid-19. But now, mortgage rates are beginning their expected climb back up from their pandemic lows. As we go to press in mid-March, we've just seen rates on the 30-year fixed-rate mortgage rise abruptly. The average is now about 3.85%.
"[M]ortgage rates rose this week as U.S. Treasury yields increased, Freddie Mac describes the situation as of March 10, 2022. "Over the long term, we expect rates to continue to rise as inflation broadens and shortages increasingly impact many segments of the economy."
Even as the average rate starts to nudge 4%, it's still enticingly cheap by historical standards. And many buyers want in. Getting approved for a loan and locking in a mortgage rate of 4 percent-ish seems sensible.
As buyers make their moves, they're creating a buying surge, and pushing high home prices higher still. Bigger down payments are in order, now that home prices and interest rates are both on an upward swing.
Hopeful First-Time Buyers Are Trying Again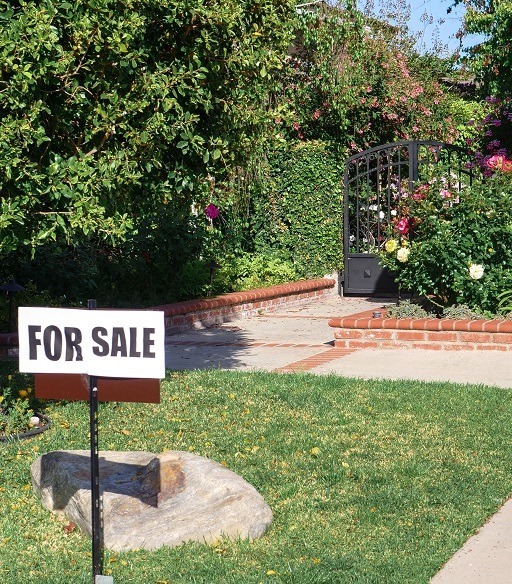 In 2021, the real estate market was out of control. Many hopeful first-time buyers were outbid. They're trying again in 2022. Analysts foresee both home prices and interest rates continuing their upward climb in the months ahead. No wonder buyers who have yet to succeed in the market are pressed to save more. They have to revise their budgets to fit a higher interest environment.
Buyers are bidding higher. They're broadening their searches. They're looking at condos and townhomes. And they're thinking about renting out extra living space. These buyers say it's better to do whatever is necessary to pounce on a piece of real estate now — before rising interest rates make the arena even more challenging.
Some are insisting on taking commitment letters from their underwriters when they go house-hunting. With their underwriters' commitments in hand, these super-prepared buyers are able to waive the financing contingencies in their real estate purchase contracts.
☛ For more on underwritten pre-approvals and other home buying techniques in competitive markets, see our tips on how to work with a mortgage lender and win.
As a shortage of housing supply continues to spur aggressive bidding, other buyers are saving up cash to compete. According to Redfin data, almost a third of the home buyers in 2021 got their homes with cash offers. Platforms have popped up on the internet to lend cash or make cash offers in for buyers, helping buyers who normally couldn't bid with cash. This, of course, has further increased froth in the real estate market.
Will the Real Estate Market Ever Slow Down?
Higher interest rates will slowly help to normalize the market. "While it's impossible to predict the future," Rocket Mortgage tells us, "a mortgage rate of 4% in the next year probably isn't out of the question if the economy continues on its current trajectory." Indeed, rates have already spiked above 4%.
The rate movement is rather astounding when we recall that the average rate was only 2.8% just one year ago. And it means early 2022 buyers are paying more than $100 a month more than they would have paid for a mortgage obtained in late 2021.
The last time interest rates were higher than 4%, in 2017 to 2018, real estate was changing hands at a more easygoing pace. At the rate interest rates are climbing, we should be at that level again by 2023, according to Freddie Mac. And at that point, perhaps buyers won't need to be so frantic. But there are a lot of hopeful buyers waiting in the wings for that time.
And now we are coping with material supply shortages, which make housing even more hard to come by. This means relief is not just around the corner.
☛ Thinking of buying your first home? Check out our tips for first-time home buyers. In this market, experienced buyers might need them, too!
Hopeful buyers are getting used to looking at many homes, dealing with multiple bids for good ones, and moving very quickly if they sense an opportunity to grab one.
Those Who Stand on the Sidelines May Be In for a Long Wait
Many hopeful buyers are not willing to put off buying if they can help it. They'd prefer to get in now than wait indefinitely for a slowdown. In January 2022, the Kentucky Realtors® HousingIQ Survey found that 44% of agents said buyers are scrambling to get homes ahead of interest rate surges. That's 5 percentage points higher than the number of agents who saw buyers waiting on the sidelines in the hope of getting to a better buying environment.
According to PenFed Credit Union, continuing to rent is not the best action. Rents are soaring. Because rents correlate with real estate prices in general, and because the housing shortage is ongoing, rents can be expected to continue rising. PenFed bluntly states: "The other issue with renting is paying to make someone else wealthy." Because property owners use your monthly rental payments to pay their own mortgage, "the work you do ends up being for someone else."
For sure, money paid to a landlord is money you'll never get back. And no one can promise we'll see another real estate buyer's market in this generation.
So, yes, homes are pricey now. Today's first-time buyer needs patience and flexibility, and should be willing to settle for basic comfort rather than a dream home. And that's OK. Everyone starts the home buying journey somewhere. In any case, a super impressive home isn't necessary to make most people happy homeowners. A well-maintained, comfortable home in a true community is the key.
Supporting References
Freddie Mac: Mortgage Rates (Mar. 10, 2022).
U.S. Federal Reserve's Federal Open Market Committee: About the FOMC.
Molly Sullivan for the Sacramento Bee: The Placer County Real Estate Market Is "On Steroids" as Buyers Try to Beat Rising Interest Rates (Mar. 4, 2022).
Kentucky Center for Public Service Journalism via the Northern Kentucky Tribune: Latest Realtor Survey Indicates Buyers Are Rushing to Beat Interest Rate Increases as Prices Moderate (Feb. 14, 2022; discussing the January 2022 Kentucky Realtors HousingIQ survey results published at housingiq.com).
Kevin Graham for RocketMortgage.com: Interest Rates Are Rising. Here's What It Means for Your Transferees and Relocation Mortgage Assistance Program (Mar. 1, 2022).
Aly J. Yale for Money.com: House Hunters Who Lost Out Last Year Are Back at It — This Time With New Tactics (Feb. 25, 2022).
Ann Carrns for The New York Times: Rising Mortgage Rates Add to the Challenge of Buying a House (Feb. 18, 2022).
PenFed Credit Union: Interest Rates Rising, Buy Now, or Wait?
Photo credits: stevepb and Kindel Media, via Pexels.com.