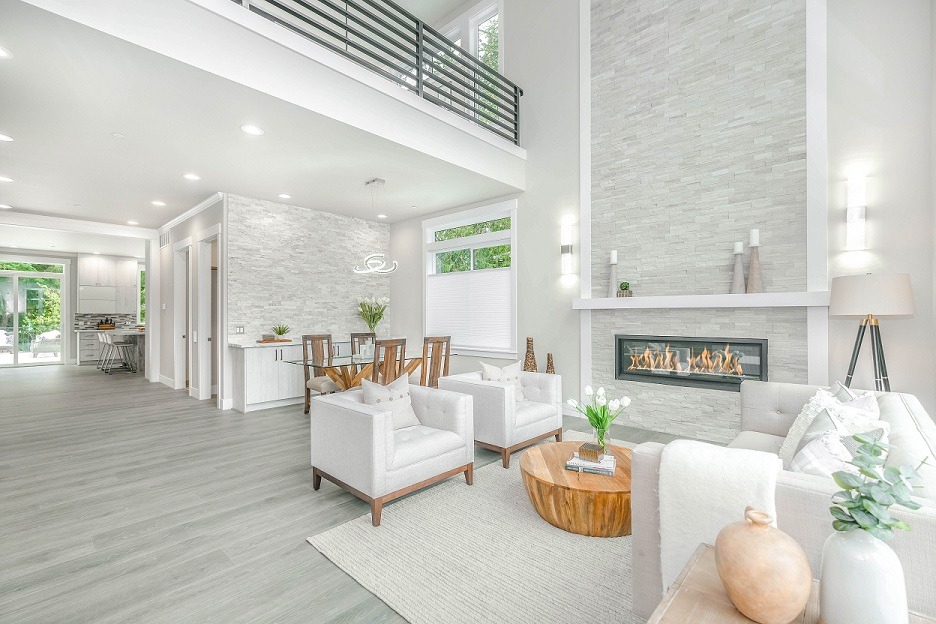 Luxury Portfolio International now finds cryptocurrency closing in on gold as the most sought-after store of value among the world's affluent people. The finding is based on a survey of more than 3,000 respondents, as noted in the firm's report State of Luxury Real Estate 2021: Finances of the Luxury Home Buyer.
Well over half of luxury home buyers believe in investing in a backup asset other than cash. Gold and now cryptocurrencies are their assets of choice.
Buy Sentiment? It's Hardly Surprising
Especially high "buy sentiment" is evident among the U.S. and British ultra-wealthy. At the same time, tech-focused countries such as Dubai are front runners in the use of digital platforms in real estate. What's more, El Salvador has this year become the first nation to call Bitcoin a legal currency.
☛ Cryptocurrency reached a new milestone in 2021 as it debuted as legal tender in El Salvador. To enable bitcoin to work as a national currency, El Salvador's president has declared that transactions may take place free of capital gains tax.
Luxury Portfolio International's president Mickey Alam Khan described the decisions of affluent people worldwide to invest in cryptocurrency as unsurprising. Many of these investors are financial innovators. They view digital assets as an important aspect of the evolution of wealth.
Record Setter: The Lower Penthouse of Miami Beach
While digital assets might seem to be just starting out in the real estate world, some of them have been finding their way into home purchases over the past few years now.
The largest U.S. crypto deal in the county property records might be a home sold this year in Miami Beach. The Lower Penthouse, as the ninth floor of the Arte Surfside building is called, sold for $22.5 million in cryptocurrency in the summer of 2021. The luxury space covers 5,000+ square feet including a wraparound terrace. It has four bedrooms and 4 ½ baths, and a wine-tasting bar with ocean views.
The Lower Penthouse sale was completed at an astonishing speed — under ten days from start to finish. Chain provided Sequence, the cloud blockchain platform selected for the transaction. Among Chain's strategic partners are Capital One, Citigroup, Nasdaq and Visa.
History in the Making: From Digital Assets to Real Estate
Most sellers interested in cryptocurrency payments are in South Florida, New York, or the West Coast. That's been the prominent trend since the deals took off.
As early as 2017, a penthouse overlooking Miami and Biscayne Bay was listed in a bitcoin-only offering on the Redfin real estate site. The dollar equivalent for the listing was $542,000. According to Redfin, it was the first time the platform had ever listed a bitcoin-only sale.
At that time, though, dozens of other sellers were already offering their buyers the option of paying for their homes with digital assets. Some say the trend is risky, but cryptocurrency real estate deals have their upsides.
Best Bet for Crypto: Spend or Hold?
Paying for real estate with cryptocurrency is one way to turn a relatively volatile asset into a more predictably valued possession. Many people who made a great deal of money by getting into cryptocurrency when its valuations were modest are now tacking their earnings down by purchasing homes.
On the other hand, paying for a home with digital coins could just as well mean a lost opportunity to hold that currency through its surges.
Consider the celebrity investor Chamath Palihapitiya, who, in 2014, bought a plot of land in Lake Tahoe with $1.6 million worth of bitcoin. That amount of cryptocurrency, if Chamath had held onto it, would be worth $128 million today.
We have to wonder if the seller held on to that bitcoin…or spent it on real estate.
Supporting References
Luxury Portfolio International, via PRNewswire: LPI Report Finds Crypto Could "Become the New Gold" for Luxury Home Buyers Among Findings of Research of Affluent Individuals Across the Globe (Sep. 28, 2021). 
Luxury Portfolio International: Reports.
Mary K. Jacob for the New York Post: Miami Beach Penthouse With Largest Crypto Sale Ever Lists for $28M (Sep. 28, 2021). 
Sally French for Marketwatch, via the New York Post: Miami Penthouse on Sale for 33 Bitcoin — Cash Not Accepted (Dec. 13, 2017).
Isabella Farr for TheRealDeal.com: Meet the 20-Somethings Funneling Their Crypto Millions Into Real Estate (Jun. 14, 2021).
Deeds.com: Blockchain Is Now Legal Tender In El Salvador. Real Estate Investors, Take Note (Jun. 24, 2021).
Photo credit: Zac Gudakov, via Unsplash.