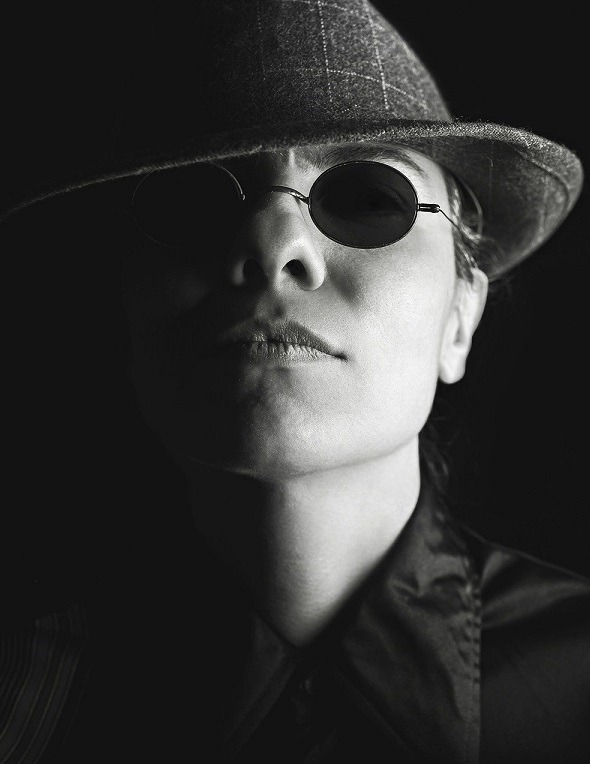 Once upon a time in 2020, a Texas couple named Maria and Michael bought a $5.75 million-dollar waterside home in Redington Shores, Florida. They had no idea the deed had already been transferred to the Aura Church — by forgery.
A forged need carries a fake signature (or several) and a notary stamp. The forger typically has it recorded by a county or city recorder of deeds. This was the case here. The notarial acknowledgements were faked, and so were the witnesses' signatures, according to those whose names were used. The lawyer who supposedly prepared the deed? Well, even lawyers can be victims of identity theft.
Remedy for Fraudulent Deed Transfer: Quiet Title Action
On August 31, 2020, Michael and Maria closed on their Florida home. They recorded the warranty deed the next day. But a few days before they closed, ownership had already been transferred to the religious organization for a nominal price.
The sleight of hand came with a mess of dubious documents. The church, too, was listed under apparently false names. Now, Michael and Maria would have to go to court. Their goal? To have the judge remove the cloud of fraud from the couple's ownership, and invalidate or "quiet" the title issued to the mysterious church.
☛ If deed fraud or forgery has occurred, a quiet title action may be to only way to clear the title to real estate. State law might allow complaints from mortgage lenders, a potential buyer, the rightful title holder, or someone living in the home.
The Plot Thickens: A Second Mysterious Church
The notary named on the Pinellas County filing that confounded Maria and Michael has the same name as the notary who witnessed a fraudulent transfer of another Florida mansion, owned by Jeffrey Epstein.
And this brings us to another church: Love and Bliss Inc., established 2018 as a Christian nonprofit, with an address in Redington Beach. Its president is a twenty-something with a criminal record. This is the nonprofit that received the Epstein home deed.
With each fake deed comes the need to channel more money for legal work. Unless a party with a conflicting claim can be made to clear the title by recording a quitclaim, the legitimate owner of a wrongly transferred home has to pursue an expensive legal action. Only after a successful quiet title action can the owner obtain title insurance, finance the real estate, or convey clear title to someone else.
A county judge did examine and invalidate the spurious warranty deed recorded for the Epstein house in Palm Beach. The forged deed had named Love & Bliss Inc. as the new owner of the luxury home. Love & Bliss managed to get the property for just $200 "in hand" according to the deed's language.
☛ Did you know? Real estate fraud is on the rise in 2021. Sometimes it involves diverting money that's being wired for closing. See our update: Closing Scams Now Make Up Nearly Half of Cybercrime Losses.
After Homeowners Die, Deed Thieves May Haunt Their Houses
In Albuquerque, a homeowner passed away. Soon, the half-million-dollar residence had new occupants. One of them would be jailed for document forgery and fraud in connection with the home.
People in the surrounding area suspected the newcomers were savvy house squatters. Suspicious activity, they told Albuquerque's KRQE investigative news team, became rampant. Surveillance cameras recorded a person screaming and running from the home the night before a body was found close to the occupied house. Police are investigating the death.
The arrested squatter brandished a quitclaim deed, claiming ownership of the home. The deed indicated that the deceased couple who owned the home had sold it, purportedly for $1.00. The deed was filed and recorded in the county. But the late owners are survived by a daughter who says the document is bogus.
Bad Deeds: How Do They Get Recorded?
Some deed fraudsters are bent on getting houses to rent out. More typically, they plan to ditch their ill-gotten gains quickly, in a sale to the next owner. They succeed more than most people know. As the Philadelphia Inquirer said years ago (and it's still true): it's "outrageously easy" for a thief to steal a house.
Dozens of houses in Philly have been fraudulently conveyed over the recent years. The situation is similar in New York City and other urban locations where property turnover is high and anonymity is a part of life.
Often a scammer will fill in the deed with transferors and new owners of identical last names, to keep the conveyance free from transfer tax. They'll copy the legal description of the property right off the previous deed.
They'll bring a fake ID to the notary's office. They'll ask the notary to sign off on the forged document, and the county clerk to record the transfer of ownership. Usually, they will pay only a small administration fee. And just like that, the true owner loses the home.
Why isn't anyone asking questions? If a signature is notarized, a form is complete, and the standard format is used, a deed is accepted at face value. The deed recorder does not examine its holder's motives or investigate signatures.
☛ Pro tip: Buying an owner's title insurance policy at closing can support a buyer whose purchase was the subject of a scam before the inception of the policy. Standard policies do not protect buyers from title issues that occur after the policy's effective date. Buyers should explore coverage options with their insurance agents.
There Has to Be a Better Way
How do we stop homes from being haunted by thieves? Philadelphia's District Attorney has spoken on legislative changes such as modifying the notarial and recording acts. New, fraud-resistant technology could play a role as well.
We're following the progress of blockchain. The technology could thwart unauthorized people who try to tamper with deeds. Pilot runs of the technology have been run in several counties, and results are promising. A fraud-resistant, transparent chain of title could make title insurance less needed — and cheaper.
☛ Read more from Deeds.com on blockchain's potential to ensure and tamper-proof chains of title. See Deeds, Reimagined: Is a New Day Dawning for the Chain of Title?
The deed fraud and forgery is discussed in public, the more precautions homeowners will take to avert the mansion thieves. One step is signing up with county offices for their alerts on any new public records pertaining to our homes. Another safety precaution is faithfully paying property taxes and bills. Overdue debts can suggest to fraudsters that a home is not being carefully watched. For the same reason, homeowners should regularly check on their second homes and investment properties, on older people's empty homes, and on the homes in estates of deceased owners.
Supporting References
Deborah Childress for The Free Press (Tampa): Texas Couple Loses Multi-Million Dollar Florida Home Through Fake Warranty Deed  (Sep. 26, 2021).
Rachel Knapp for KRQE News 13 (Nexstar Media Inc., Albuquerque, NM): "Professional squatter" — Woman Arrested After Allegedly Moving Into Half-Million Dollar Home (updated: Sep. 9, 2021). 
Gabrielle Burkhart for KRQE News 13 (Nexstar Media Inc., Albuquerque, NM): KRQE Investigates – Mysterious Deed Claims New Ownership of Jeffrey Epstein's New Mexico Ranch (updated May 14, 2021). 
Chris Spargo for OKMagazine.com: Deed Emerges Claiming Jeffrey Epstein Gave $22M Mansion to Christian Non-Profit Group (Nov. 2, 2020).
Jill Porter and Bob Warner, via Inquirer.com: It's Outrageously Easy for Someone to Steal Your House (Jun. 29, 2018).
Photo credits: Ryan McGuire and Erika Wittlieb, via Pixabay.