COVID-19 has changed the real estate market. Understanding the recent changes can help buyers prepare for the transaction, and set reasonable home buying timelines. Here is an overview of changes in the buying process. We conclude with a 6-point checklist for the buyer coming into the market today.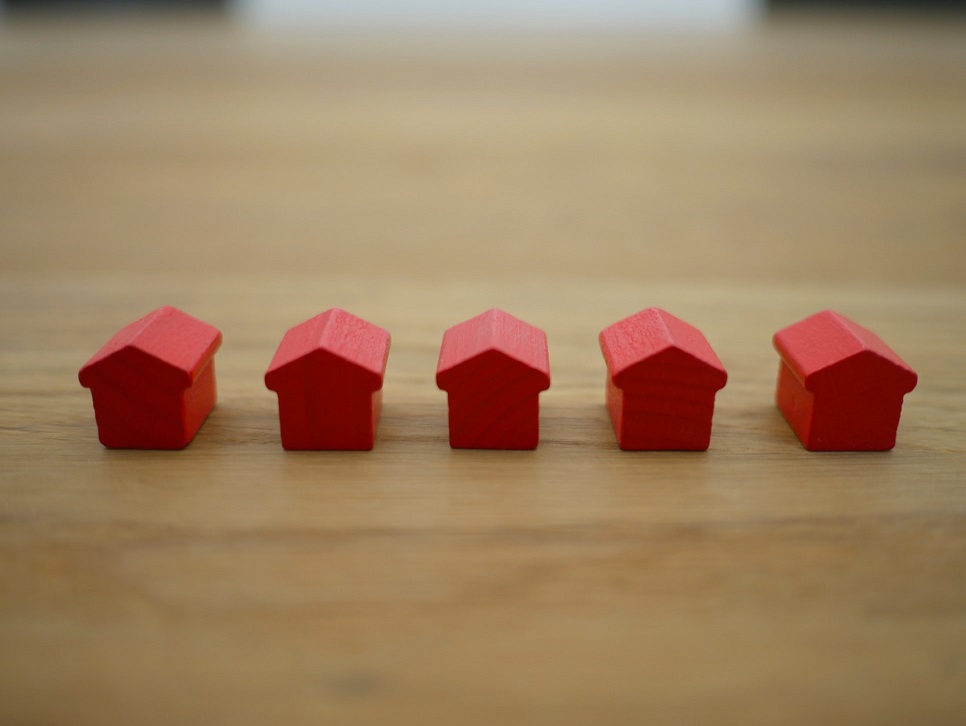 It's springtime — always a great season for people who show, sell, and buy homes. Enter 2020, and the harsh and often unpredictable impacts of COVID-19. In the year's first quarter, business and government offices closed in droves, and millions of U.S. jobs were lost. Lenders have a heightened sense of caution now, as they anticipate changes in borrowers' work situations, income, debt, and credit performance.
The depth of the trouble was undeniable by March 11, 2020. On that day the World Health Organization (WHO) categorized the virus outbreak as a pandemic. As the novel coronavirus is thought to spread mainly from one person to another, the world's public health experts urged everyone to stay at least 6 feet apart and avoid gathering in groups. Needless to say, that put a damper on home tours and, in turn, listings. By March, the number of homes listed in the market had dropped substantially.
And this brings us to the people who need to buy or sell a home in the not-too-distant future. What will this new situation mean for the home shopping experience? Here, we dive into the present real estate trends and challenges, and the issues most likely to impact transactions from 2020 on.
Mortgage Rates Are Low, Sellers Are Looking for Buyers — But Lenders Are Wary.
If you planned to refinance, now is a good time. And those who have decided to take advantage of today's remarkably low interest rates and buy a home have good reason to act soon. Mortgage companies, fearing that recession-induced job losses will lead to loan defaults, are already raising credit score minimums for buying or refinancing homes. A bottleneck of approval barriers is coming.
Some realtors are tightening the rules, too — for example, by reserving physical showings to pre-qualified buyers. Under the Fair Housing Act, realtors may impose these restrictions as long as they request pre-qualification evidence from all potential buyers. Buyers may need time to get pre-qualified, and should anticipate this issue.
Given that the fundamentals of the market are still largely intact, we can anticipate a resurgence in sales when business lockdowns are lifted and participants regain a sense of safety. Yet it's unlikely that the market will regain the strength and exuberance it enjoyed in the years leading up to 2020. Wary lenders, high down payment minimums, and strict credit score requirements will put a damper on the bounce-back period.
Realtors Have Adopted New Methods of Touring and Selling Homes.
Key health-related and financial responses to the pandemic fell to individual U.S. states, and the protective measures were not uniformly applied. Some states, considering the real estate industry's critical role to the continuity of key public functions, deemed home selling, mortgage, and deed recording services essential. In Hawaii, Connecticut, Ohio, Indiana, Illinois, and Wisconsin, brokerage offices remained open, functioning according to the guidelines in state-specific orders.
But lending processes, home sales, and deed recordings were severely disrupted in many areas. And homeowners everywhere hesitated to open their homes to appraisers, staging professionals, and inspectors.
The National Association of Realtors (NAR) responded with guidance and recommendations. Using information from WHO, the U.S. Centers for Disease Control and Prevention (CDC), and the White House, NAR also hammered out a Sample Preparedness Plan for Circumstances Relating to COVID-19 to realtors.
How Necessary Is an In-Person Showing? Less So.
NAR witnessed buyers dropping out of the national market by mid-March 2020. Stay-at-home orders were the big sticks that offset the carrot of near-zero interest rates. Where shelter-in-place orders went into effect, agents were required to discontinue in-person real estate activities — open houses included.
Some listing services responded to governors' orders by disabling their platforms' listing fields for open houses, while others published government warnings on the dangers of public gatherings. Thus, sellers who did not face state bans still cut back on showings. Where showings were held, realtors had buyers cover their footwear with booties, sanitize their hands, and walk through homes unguided. Some realtors stopped showing occupied homes. And many shifted their work load from brokerage offices to their own homes.
Throughout April, the NAR guided realtors to limit home tours to under ten people, to insist on social distancing, and to ask the homeowners to disinfect their home after tours. Real estate agents were well into an adaption mode by this point. So were the listing services.
Multiple listing services stopped requiring the physical presence of their participating realtors to show properties.
The listing services dropped the rule that all active listings needed to be physically open to buyers.
The listing services created fields on their platforms to enable showing by online showings and virtual open houses.
And that brings us to this moment, when the U.S. real estate industry is on a mission to create protocols for a future of online home purchases, from virtual showings to eClosings and the electronic recording of deeds.
High-Tech Home Tours Are Here to Stay.
Real estate tech is on the move, bolstered by NAR's endorsement of the "incredible array of available technology" available for real estate services — not just in lock-downed states, but everywhere. Do-it-yourselfers can design their tours with EyeSpy360. Skype, Zoom, and Facebook Live offer well-known alternatives for live and recorded house tours. Some realtors are jumping in with Immoviewer for live tours, as well as the interactive 3D property scans apps FloorPlanOnline, Matterport and Cupix for digital floorplans and virtual walk-throughs. Other real estate brokers are setting up their own platforms.
Now, virtual staging software and apps are gaining traction and lowering the costs of showcasing homes. And realtors are presenting offers virtually, too — using video software to bring agents face-to-face with clients as they examine documents.
The list goes on. A search for "smart real estate tech" brings up more options.
What Else Should Home Buyers Expect in 2020 and Beyond? Six Tips.
Recent changes will be factors in setting reasonable home buying timelines. In light of the context detailed above, here is a 6-point checklist for the buyer coming into the market today:
Expect backlogs. Buyers should ask their mortgage specialists how the approval process might be impacted by financial firms' workplace restrictions and workload backlogs.
Anticipate the document signing process. Buyers should ask their real estate agents if the local title and escrow services and county deed recorders expect in-person signing, or will instead implement electronic notarization and filing.
Know how realtors are responding to state-specific changes. Today's home buyer can visit the website of their state's real estate board and check for guidance and protocol on home tours, as well as any special provisions in effect for key commercial and government offices in their states.
Look for new legal language. Buyers should expect to see some new language in the purchase agreement, too. The rise of the virtual tour means a transaction agreement might stipulate that the buyer is responsible for making sure the house is in an acceptable state. Buyers and sellers concerned about inspection delays, government office backups, and other virus-related issues might request provisions to:

Lengthen the buyer's inspection period.
Allow postponement of the closing date where needed.
Anticipate that anyone involved — seller, buyer, co-buyer, broker, title company, bank, appraiser, or deed recorder — might face backlogs and delays.
Assign the responsibility for title policies during delays.


Ask about the days-on-market numbers. Some sellers might have taken their homes off the market for significant periods while other homes stayed listed through the pandemic's course, so a long time on the market in 2020 might not mean the same thing it meant in 2019. For this very reason, New York State's real estate board removed "days on market" totals from listings.
Plan a moving strategy early. Social media marketplaces offer alternatives to traditional garage sales. Moving companies may need to adhere to special, state-based rules and guidelines.
Finally, note that a national moratorium on foreclosures means homeowners are receiving forbearance on mortgages backed by the FHA, Freddie Mac or Fannie Mae. This may cut into the capital that enables tomorrow's mortgage applicants to buy homes.
On the bright side, the mortgage sector is resilient. Real estate has weathered past recessions well. And home shoppers who qualify for approvals should find themselves in a less competitive market.
---
This article is offered as general information for the Deeds.com readership. We encourage readers to consult their real estate and legal professionals, as well as public health information and applicable government guidance on real estate transactions during COVID-19 or any other serious challenges to the health of the public.
References
As linked, and Curbed:
https://ny.curbed.com/2020/3/10/21173411/coronavirus-new-york-real-estate-home-prices-covid-19
Photo via Unsplash by Tierra Mallorca. https://unsplash.com/photos/JXI2Ap8dTNc