2021 Fair Housing Law Roundup
Diversity, inclusion and fairness are key goals for today's real estate industry. Biased appraisals thwart these goals. To help remediate the problem, California enacted Assembly Bill 948 on Sep. 28, 2021. Under the new law, bias in appraisals is against the appraisers' licensing law as well as state's Fair Employment and Housing Act. This is big news for home appraisal professionals.
How Does A.B. 948 Change California Home Sales?
An unbiased home appraisal is based on an on-site inspection, as well as all the specifics of the land and the house. Biased appraisals rely in part on the property owner's personal characteristics. So, A.B. 948 prohibits appraisers and companies that "discriminate against any person in making available those services, or in the performance of those services, because of race, color, religion, sex, gender, gender identity, gender expression, sexual orientation, familial status, source of income, disability, genetic information, veteran or military status, or national origin."
The state Bureau of Real Estate Appraisers publishes a complaint form to give owners and buyers a way to contest appraisals they believe are unfair. Under A.B. 948, real estate sales contracts and mortgage contracts must inform sellers and buyers that they may notify the Department of Consumer Affairs if they think discrimination may have influenced a licensed appraiser. The law puts provisions in place that will change the way residential real estate transactions are treated:
As of Jul. 1, 2022: Home purchase contracts, and refinancing paperwork, must state that the appraisal is unbiased, and that it draws solely on legal considerations.
Starting Jan. 1, 2023: Appraiser licensing courses must include one hour or more of cultural competency instruction every four years. Continuing education for licensed appraisers must include two hours in elimination of bias, in addition to a cultural competency component. (This is not particularly groundbreaking; lawyers across the country must take similar courses to meet annual continual legal education requirements, for example.)
By Jul. 1, 2024: The California Bureau of Real Estate Appraisers shall present its assessment of appraisal complaints to California lawmakers.
Rodman Schley, the president of the international group Appraisal Institute, praised the bill as a great step to interrupt bias in transactions and lending. Schley said: "The Appraisal Institute recognizes that unconscious bias is human and exists in various forms, and no profession is immune from it."
In the Appraisal Institute's 2021 video about diversity, equity, and inclusion ("DE&I") and unconscious bias, Schley says fairness to minority homeowners is so vital that "the very future of the profession is currently at stake." Younger professionals as well as regulators, Schley says, are paying attention to how industry leaders step up.
Case Study in Marin County
Paul Austin and Tenisha Tate, a Black couple living five miles north of San Francisco, made hundreds of thousands of dollars' worth of home improvements. When it came time to sell their Marin County house, the appraisal didn't account for the major upgrades. The home was appraised at under $1 million — substantially below its $1.4 million value.
Austin and Tate challenged the appraisal. They also got another appraiser, who did not meet them in person. They borrowed family photos from a White friend and placed them around the house. This time, the appraisal came out showing an overpriced valuation, not an underestimate.
Eventually, the Marin County couple appeared before a state task force. California's A.B. 3121, enacted in 2020, created the Task Force to Study and Develop Reparation Proposals. The work of the Task Force involves researching the costs of historical human enslavement in the state, and creating reparation proposals.
Austin and Tate offered a case study on how a race-based wealth gap has developed, and continues to develop. Their story received international coverage. Other homeowners came forward with similar stories. A community was moved to act, and the result was Assembly Bill 948.
California Fair Housing Legislation Roundup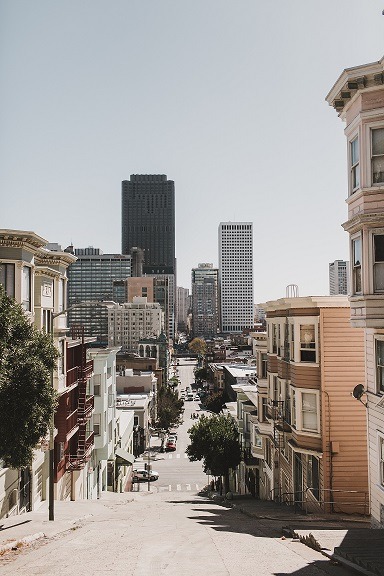 According to statistics from the CALIFORNIA ASSOCIATION OF REALTORS® not even 20% of African-American households in California can afford the state's median-priced home. Yet 40% of White California households can. Minority households are particularly disadvantaged buyers in the priciest metro areas. C.A.R. says discrimination's effects over time include income gaps, intergenerational wealth disparities, and low home ownership rates for Black, Hispanic, and Native people.
In light of these issues, C.A.R campaigned for several fair housing bills in 2021:
A.B. 491 – Prohibiting Discrimination Against Residents in Affordable Housing: This directs multi-unit properties to offer all residents, including those of designated affordable units, the same access, amenities, and common areas. Planners may not separate market-rate and affordable households.
A.B. 633 – Uniform Partition of Heirs Property Act: Under this law, California subscribes to the Uniform Partition of Heirs Property Act. UPHPA is a model law, created to acknowledge that financially struggling heirs to properties are vulnerable to predatory buyers who pit the heirs' interests against each other. Because this practice disproportionately harms people in disadvantaged groups, many who have no protective wills or trusts, this model act reforms the rules around partition sales.
As we publish this article, 19 states have rewritten their partition laws to protect low-income property heirs.
☛Read more from Deeds.com about Losing the Family Home to Partition Law—When Strangers Divide Inherited Land.
A.B. 1466 – Racially Restrictive Covenants: When a home is sold in California, A.B. 1466 directs title insurance providers to check for racial discrimination in deeds. The state offers a modification form for retracting discriminatory language. Under this law, escrow companies, real estate agents, and other real estate brokers are also empowered to make the retractions.
S.B. 263 – Implicit Bias Training for Real Estate Professionals: Licensed California real estate agents, under this sponsored bill, will undertake role-playing exercises and learn how to best ensure equal access to home buying opportunities to members of historically disadvantaged groups.
See also: A.B. 948 – Appraiser Discrimination (discussed in the sections above).
What Else Are Appraisers Doing for the Fair Housing Cause?
Acknowledging that minorities make up only 11% of the appraiser population, C.A.R. is asking its membership to support the federal bill H.R. 2553. Introduced in 2021, and titled the Real Estate Valuation Fairness and Improvement Act of 2021, it's a bill to enhance appraiser diversity across the United States.
In summary: Diversity, equity and inclusion gained key footholds in 2021. This work is poised to gain even more energy in 2022.
Supporting References
California Legislative Information: AB-948 – Bureau of Real Estate Appraisers: Disclosures > Demographic Information > Reporting > Continuing Education (2021-2022).
California Legislative Information: AB-3121 Task Force to Study and Develop Reparation Proposals for African Americans (2019-2020).
Appraisal Institute: New California Appraiser Requirements Focus on Bias (May 27, 2021).
Appraisal Institute: Appraisal Institute President Addresses Unconscious Bias in the Valuation Profession (May 27, 2021).
Antonio Ray Harvey for California Black Media (CBM), via The [Sacramento] Observer: New Cal. Law Addresses Anti-Black Bias in Home Appraisal Process (Oct. 19, 2021).
CALIFORNIA ASSOCIATION OF REALTORS® (C.A.R.) via PR Newswire – California REALTORS® Fair Housing and Equity Legislation to Address Housing Barriers Facing Communities of Color Signed Into Law (Los Angeles, Oct. 6, 2021).
California Real Estate Magazine: Appraisal Bias and Racial Wealth Inequality – What REALTORS® Can Do to Advance Equality in Home Valuation at pages 4-5 (Nov.-Dec. 2021).
Photo credits: PatternPictures, via Pixabay; and Vlada Karpovich, via Pexels.