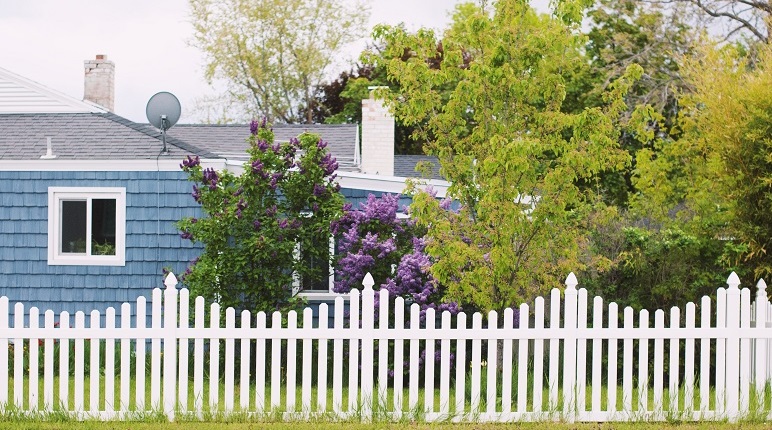 Bought a fixer-upper? Sprucing up your house to sell? Yes, a building permit (and the fee that comes with it) might be mandatory for that new fence, deck, or electrical work.
Small faucet or disposal fixes, interior painting and minor stucco repair, as well as ordinary air conditioning maintenance, will probably need no permit. Once you get beyond basic upkeep, though, you'll want to call the local building and licensing department first.
If you're told a permit is necessary, consider calling a pro to pull the permit and do the job. Why? A permit represents a legal responsibility to precisely meet the code. Skipping a permit today could come back to bite an owner tomorrow — if someone or something gets damaged, or when the time comes to sell the home. A seller with home improvements on a survey or title search, but without the right records, can face major problems. And sometimes a permit makes the difference between getting homeowner's insurance to cover a repair or not.
Simply stated, it's a violation of your local and state laws to carry out work without a necessary permit. So, check with your local building department when you're making renovation plans. Get familiar with the way the relevant inspection process works. Permit inspections at key phases of the work prevent errors and solidify the value in your home improvements.
Without further ado, here are some of the most common do-it-yourself projects that could need a permit. There are many more projects that could, so consider this a brief intro to the topic. We hope it raises awareness and helps guide our readers' next major home improvement plan.
Installing a Fence
Fences are common DIY jobs. Yet building or replacing a fence should be planned right. A fence not only needs to be installed according to the rules; it also needs to be precisely placed. First, check your survey. If you have no recent survey, consider having one done. You need stakes on the boundary line, connected with strings to guide your fence positioning just inside the stakes. No one wants to make a fence for the people next door. Your fence must be within your property lines. Not too far within, though. Losing land through adverse possession is unlikely, but avoid creating an unclear property line. If you do have a shared fence, both owners may need to be involved in an application.
Check the deed to know if you own the land "subject to" recorded restrictions. Check for easements and setbacks, especially along roadsides and sewer or utility lines. Your public works department will need to approve a fence on their storm drain easements. If you build a fence too close to any public property, the local code enforcers could take the opportunity to have you reposition it.
Then, find out if your county or community association requires permits or other approvals for the work. For example, Prince William County in Virginia requires zoning approval for all fences but no building permit "unless the fence is required for pedestrian safety or used for the barrier of a pool." Some locales and associations impose aesthetic rules. Some even insist on a new survey before you place a post or do other work near your property line!
Pro tip: Live in an area with a lot of wildlife? Avoid spiked metal. Township law enforcement can tell you that some of their most distressing calls involve the combination of "spear" fences and local wildlife attempting to jump over fencing.
Repairing a Roof
If you're putting a new roof on your house, patching your roof, or adding equipment, find out if a permit is needed first. The Planning Department of Omaha, Nebraska, for example, offers a website to check for permits and contractor licensing. Only hire licensed contractors to work on your home. They'll obtain the permit and you'll pay for it as part of the job.
Philadelphia's Construction Services Division require permits for ordinary roof replacements, and plans are required for substantial changes. Allentown, Pennsylvania requires permits for roof replacements (as well as walls, decks, fences and many other projects), whereas rules in New Jersey have been relaxed.
You'll need an electrical permit to place solar panels on your home, and the contractor must adhere to your state's public utility regulations. The local utility company must approve and inspect grid connections. Antenna and dish permits may also be required. Where cable TV may be installed without a permit, the contractor has rules to follow, like using wiring with the right level of insulation. 
If you live under a Homeowners' Association restrictions, you'll need to know the rules for changing doors or windows, exterior walls, or roofs. Read the association's covenants, including rules designed to keep a uniform look throughout the community. Many of these associations bring in contractors familiar with the property and its restrictions, and the owners pay for the work through their monthly HOA fees.
Working on Electrical Systems and Outlets
Electrical work that involves replacing appliances of more than 30 amps, or work that takes you behind the drywall, typically requires a permit. You'll likely need a permit for:
A new connection for a garage-door opener — although probably not for an existing doorbell replacement.
Changing from a fuse box to circuit breakers — although changing a fuse without a permit is fine.
New light fixtures or security systems. Although changing bulbs and fluorescent tubes obviously doesn't require a permit, working with wiring needs permission, or the insurer could deny a fire claim. An unpleasant topic, but faulty wiring is a leading culprit in house fires. Understand the series of onsite inspections during and after permitted work, and avoid covering the wiring before these checks are done.
Although removing a broken switch or outlet and installing a new item that matches the old one wouldn't require a permit, grounding an outlet (changing from a two-prong to three-prong plug) should involve an electrician. In kitchens and other spaces that get wet, the local building codes may require outlets with ground-fault circuit interrupters. Have an electrician do the task so it's done safely, and you'll have records of meeting your local code.
Pro tip: Living in a condominium? Be sure any work that involves structural, electric, or vent work is cleared with your management office before the day the work starts. What about apartments? Landlords or their agents are generally allowed to replace dishwashers, garbage disposals, and electric water heaters with equivalent appliances, but there can be different rules for investor owners and onsite owners. Oregon, for example, allows and owner-occupant to obtain a permit for a DIY electrical job; otherwise, a licensed electrician must be called in.
Replacing a Gas Stove or Water Heater
A licensed installer should replace anything hooked up to your gas line, such as a gas stove or water heater. Your local government will require a permit it if it's had issues with gas line explosions.
As switching between types of kitchen ranges involves both electricity and gas, safe and correct replacement involves both a licensed electrician and plumber.
Important: Be sure you have a working carbon monoxide alarm in your home. And if you ever suspect that natural gas is leaking from an appliance, leave the home and call your utility's emergency line or dial 911.
Changing Walls, Windows and Doors
Opening up or removing a load-bearing wall, renovating a basement or garage, adding a window, creating a doorway… These changes often need permits. Simply replacing a door or window can trigger a permit requirement, and your community might have aesthetic rules for anything visible outside.
Changing a floor plan or converting any space to a new use is a special area of concern. A common issue involves homeowners screening in a "Florida room" without a permit. There are entrance and exit and hurricane codes, electric standards, and requirements for materials used in these projects. If you do need a permit, you may also need an inspection by the city code enforcement agency officer during the work, and an inspection when the work is complete.
Installing a Shed, Deck, Porch or Pergola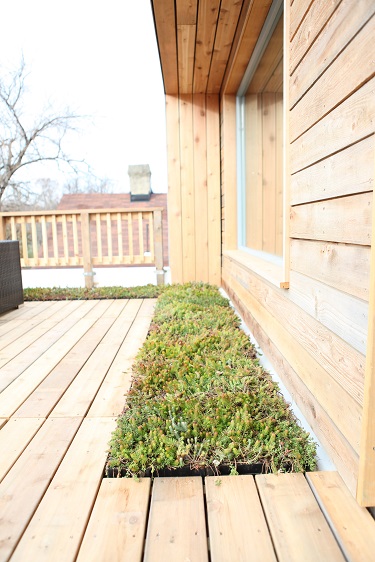 Thinking of building a new shed or outdoor structure? Check the permit requirements. Rules depend on whether your structure is attached or detached from the house, its size, and whether you are running and gas, water or electricity to it.
Putting in a deck is a popular DIY project. Still, check to see if a permit and footer inspections may be necessary.
Some kit sellers, like those used to install pergolas, assure buyers that no permit is required. But don't buy a building kit before you check local rules. Attached porches or pergolas may need to be drawn onto your plot map, and need to comply with any relevant setback limits.
Pro tip: Work that affects public walkways and roads often necessitates building and street-use permits. Work needing a permit can include removing tree roots from sewer pipes, as well as paving walkways and driveways.
Moving Soil or Raising a Section of the Yard
Are you elevating part of the land around your home? To prevent drainage problems that could impact yourself or the surrounding community, there's a permit for that. Los Angeles, for example, recommends that the homeowner get in touch with the local building permit office and talk to a drainage and grading engineer. Permits are needed for excavations at least two feet deep or creating a slope of at least 5 feet with a 50% grade. Moving soil to support structures, or working in a storm drainage spot, may also need a permit, depending on the extent of the work.


Removing a lot of soil from a property may also require a permit, for various reasons. For example, your local government may have problems due to people moving contaminated soil.
Call before you dig: Call the utility office first. For example, if your home is in the Delmarva area, as the well-known signs say, "Call Miss Utility!" In Ohio, it's OUPS. In any state, calling 811 several business days in advance of your project gets you on the right track.
A Quick Note on Urgent Repairs
Emergencies happen. Sometimes there is no way to get professional help quickly, and the issue is unsafe as-is. When taking care of an urgent repair, get a few pictures of the problem before you start.
As long as you can show the urgency of the need, your local building officials are likely to understand your reasons for haste, and you may be able to continue the work during your wait for a permit. But, as in Lee County, Florida, a county emergency may need to be in progress for urgent work to be green-lighted.
DIY work comes in many forms. We've just scratched the surface — not behind the drywall! The thread that runs through home improvements? It's the importance of calling your local building and licensing office. And that really is everything you need to know. Now, will you be able to pass the city's inspection? There are plenty of videos online to help you prepare. Here's an exemplary tutorial in a series posted by the city of Glendale, Arizona.
Enjoy your renovations — safely, and with the right records.
Photo credits: Aubrey Odom, and Science in HD, via Unsplash.