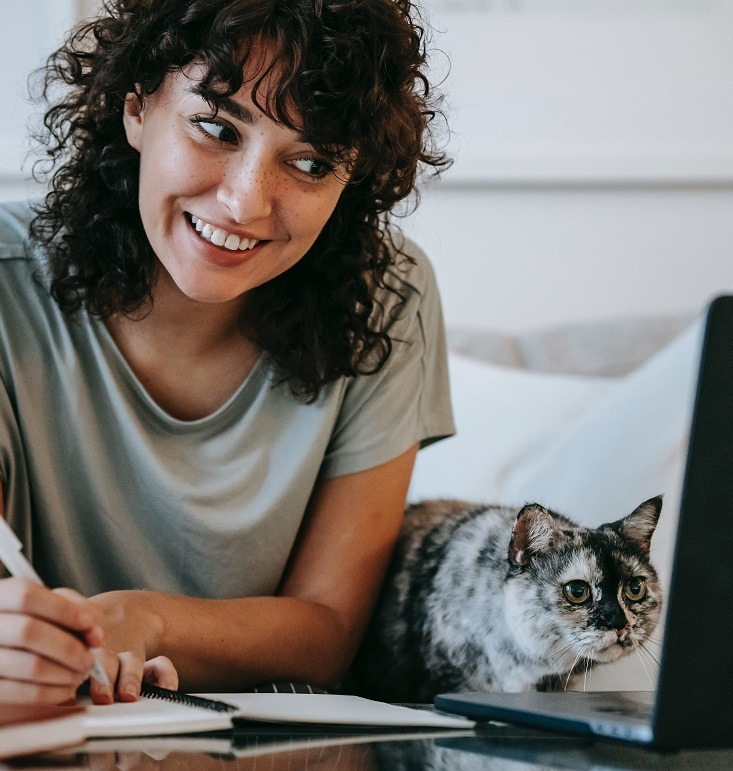 The Key to Buying a Home Online
Many buyers today are entirely comfortable finding their qualified real estate agents by searching online. Buyers who know what they're looking for can have a successful journey to homeownership with an online brokerage, saving some time in the process. Just what is it, though, that buyers would need to look for? Let's take a look at what's going on here.
Virtual Brokerages Have Risen to the Top of Home Buyers' Searches
Virtual real estate companies facilitate interactions among recruiters, agents, and the public to oversee transactions without physical office space. This is not so much an abrupt shift as a continuing evolution. Often, even in traditional home purchases, a buyer might only see an agent's office once or twice. More and more signings are done remotely in today's residential real estate market — perhaps apart from the point at which the parties sit down at the closing table with an escrow agent. The location that's really in focus has always been the home itself.
Online real estate firms back their agents with training, administrative support, and professional resources. Their lower overhead allows for benefits such as strong commissions, revenue sharing, medical insurance, and employee stock ownership plans.
So, who's who in today's online search?
In addition to all-around services by the high-profile names (including Redfin, Trulia, Zillow Group and Realtor.com), there are emerging companies that bring a laser focus to virtual transactions. For example, Fathom Realty enables anyone to find an agent on its website, and facilitates novel real estate purchase methods like iBuying, or buying a new house before selling the current one.
☛ Here's more about how iBuying is rising in 2022 and beyond (even though Zillow has left the arena!).
Better Real Estate started out in 2014. In 2015, the company "funded first 100%-digital loan without a single phone call." By 2016, it had established Better Mortgage. Better helps clients find agents as well as homes and home loans online. Its agents can connect clients with appraisers and moving companies, too.  
eXp Realty® was founded in 2009. Based in Washington State, it's now one on the world's fastest-growing real estate brokerages. It lists tens of thousands of real estate agents and easily allows searches by location.
Agents with these and other online brokerages use innovative transaction management technology, developed by social media companies like Facebook/Meta, to offer mobile home shopping experiences. To learn about what they offer and how they differ, just search "compare" together with the names of the companies you'd like to study. You'll find plenty of blogs and videos describing and contrasting their services.
The Best Online Real Estate Agents Are Still the Ones With Talent and Dedication
The more things change, the more they stay the same in the real estate business. When potential clients seek out the best agents, they start by looking for the basics: demonstrable experience in the market, proper licensing, and zeal for their clients' best interests.
It's important to scour client reviews and testimonials. Then, a hopeful client can interview agents online. There are even companies, such as UpNest, that focus on the interviewing and agent selection process.
A good agent knows and models the real estate professional's fiduciary duties in every interaction:
The duty of loyalty: Putting the client's interests first.
The duty of obedience: Following the client's instructions, and never dropping the ball.
The duty to disclose: Ensuring fair dealings and transparency between parties to a transaction.
The duty of confidentiality: Understanding what's not supposed to be public knowledge.
Reasonable care and diligence: Treating the client and the deal with mindfulness every step of the way.
The duty of accounting: Understanding the elements of a financial transaction and safeguarding the client's financial resources.
Same as ever, the online agent needs to show devotion to the job. This means replying to messages, showing enthusiasm for the client's goals, and proactively notifying clients of relevant opportunities. The agent should be able to discuss (and demonstrate) length and breadth of experience, number of sales in the past year, and the process of a transaction.
Understand Why Agents Sign Up for Online Real Estate Brokerages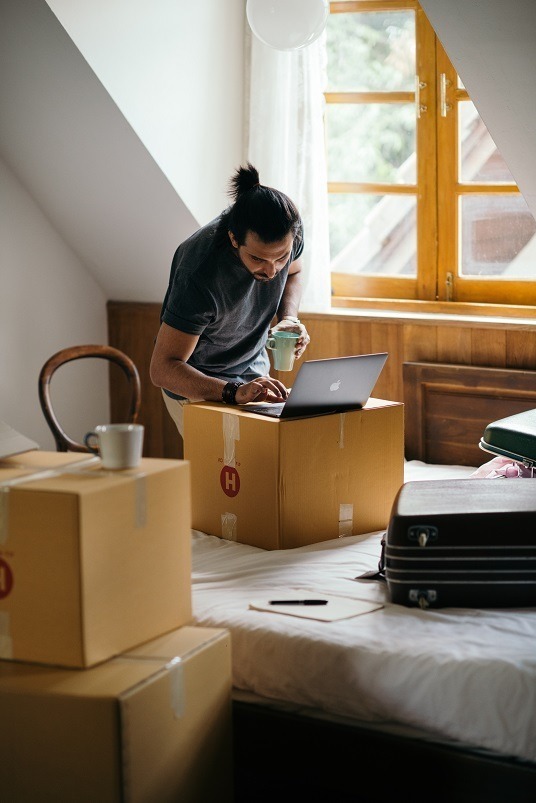 Before you decide on who will represent your interests, you'll want to understand something about the online agent's point of view. After all, knowing what's in it for the agent will help you know what's driving your own success as a home buyer or seller.
Online brokerages meet their business goals in multiple ways. They save on overhead, especially by reducing the need for ownership and maintenance of physical office space. In this way, the virtual real estate company can prepare itself for economic volatility. It also attracts agents who want to perform well, but are more comfortable working from their own desks for public health reasons.
Not all agents are cut out to flourish as remote workers. Yet many agents at online brokerages don't have to. In-person education and physical conferences are available, but generally optional. Most everything in a good virtual brokerage is run in hybrid form (blending online and in-person connections), allowing everyone to participate from anywhere. And everyone has the opportunity to attend company meetings at the state level.
Moreover, many real estate professionals are self-motivated and client-focused, and the shift to virtual work appeals to them. They thrive with the ability to learn, meet, and interact online. The company's state leadership team is there to answer the questions that inevitably arise. Through chat software, company mentors can help agents promptly.
Agents from traditional brokerages know other agents, so when some shift to the online model (whether they're employed as "recruiters" or not), they might attract other professionals to follow suit. This means the first agent to join makes money from the sales closed by subsequent agents.
Recruiters are well paid from the sales of those they bring on board. While critics call this model akin to multi-level marketing, proponents point out that when agents benefit from each other's success, support and knowledge-sharing is incentivized. Experienced agents get involved with coaching newer peers, eager to benefit from the success of the group because they own shares in their companies.
In Short: This Real Estate Model Is Poised for Growth—And Attracting Dynamic Agents
The key, of course, is knowing how to look for the best ones. As our readers know, today's real estate market is intensely competitive. Many homes for sale receive several bids. A full-time, dedicated agent is eager to share knowledge with the client, and is clearly focused on the best ways for the client to succeed. This has always been true, and will never change.
Today, technological innovation is a key element of real estate transactions of all types. We therefore expect the virtual home purchase model to appeal to a growing set of customers, companies, and agents — in the United States, and worldwide.
Supporting References
Deeds.com: Your Real Estate Agent's Fiduciary Duties—How Do Professional Ethics Come Into Play in the Real Estate Deal? (Oct. 30, 2020).
Dotloop.com: How Virtual Brokerage Mobile Tools Can Move Your Business (May 28, 2019). 
Paul Schrodt for Money.com: Everything to Know About Choosing an Online Real Estate Agent (Mar. 2, 2022; sponsored by Better Real Estate).
Photo credits: Sam Lion and Ketut Subiyanto, via Pexels.