What'll this market do in 2023? Economists envision home prices dropping throughout the year. A report from the research firm Capital Economics predicts an 8% drop, which is in the range others are predicting, too.
Then, its forecast shows property values rising back up again — by 2.5% in late 2024.
Morgan Stanley analysts believe prices will fall 7% by December 2023 from their June 2022 highs. Moody's Analytics expects a 10% drop by mid-2024 — and drops much bigger than that in the markets that went red-hot. Consider Austin, Texas, where prices are up 60% since the pandemic began. As high as that figure is, it's sliding. Since summer 2022, Austin property values are already down more than 8%.
Overall, this seems like a reprieve for hopeful buyers. But will it bring what we really need: many affordable homes for sale?
Here's what current forecasts show.
A Dip, Not a Crash, in Property Values Is Coming
Most everyone expects to witness home values going down in 2023. But this is happening within a very challenging context. Lenders are nervous about home buyers' ability to make payoffs as long as there is some chance of a recession. And because the mortgage loan gatekeepers are being exceptionally strict, buying won't get much easier, if at all. The younger generations have a lot of hopeful buyers, but if they cannot get approved for a mortgage, they can't buy homes.
Plus, as we all know, mortgage rates have risen quickly in the past few months. This factor alone increased the typical monthly mortgage borrower's debt by some $800 per year. It's just enough to dampen mortgage loan demand.
So, sales are slowing down. By some accounts, they're down as much as 30% over the past year. At least the era of bidding wars is largely over, the Capital Economics report observes — shifting "market power… from sellers to buyers."
Maybe so, but there's still a serious supply shortage. And sellers who bought during a period of extremely low mortgage rates will not be comfortable moving out of their homes now. Especially if there's a dip in pricing.
Mortgage Rates Reach a Plateau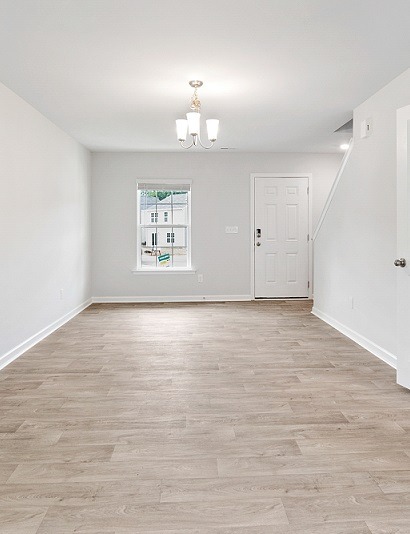 The current 7% mortgage rates could stay at the same level through most of 2023. Maybe slight dipping, but not too much, analysts say. Combine that with a very costly current real estate market. What does it all mean, in real-life terms?
It's as hard to buy a home now as it's been at any point since 1985.
The typical home buyer's monthly mortgage payment is now up to nearly 29% of their household income. That's up from just over 13% in mid-2020.
Many people simply cannot afford to spend nearly a third of their income on a mortgage, and many will be turned down for loans. This means a great many hopeful buyers will continue being sidelined, representing big profits for the rental market.
Stand-alone homes, especially, will become harder to sell. Sellers will have to lower their expectations. Hopeful sellers of vacation homes might now have second thoughts about their plans to sell. They'll be increasingly likely to repurpose their second homes as rental properties, rather than sell in a lull.
High mortgage rates mean people have trouble refinancing, too. That puts pressure on lenders, who need borrowers.
Relief by the End of 2023?
Analysts believe mortgage rates will be back down under 6% by late 2023. Several sources have quoted economist Lawrence Yun, of the National Association of REALTORS® saying that the end of 2023 would likely be the earliest point at which rates will drop markedly.
The Mortgage Bankers Association says a 30-year fixed mortgage could get down to 5.4% by late 2023.
Any relief in rates will help, given how pricey today's homes are. It's hard to believe, but U.S. residential real estate has a median listing price of $425K. For Boise, Idaho, it's a startling $549,900 — up more than 50% since pre-pandemic times, according to Realtor.com.
The U.S. median price is up 13% year-over-year.
Now, here are the rubs. Construction is in a major slowdown. If interest rates were to take a serious dive, builders would really need to hurry to produce.
And Lawrence Yun points out that listings are already scarce, with the total available housing hitting extreme lows. As soon as buyers get a shot at mortgages approvals, demand is going to overwhelm supply very quickly. At that means these high home prices will, yet again, be pressed ever higher.
Can Builders Make A Comeback?
Housing starts — that is, new properties with construction underway — are down 9% from where they were last year at this time. The building sector has been in the doldrums throughout 2022. The weakening market isn't doing anything at the moment to lift their spirits.
In 2023, though, builders expect to make significant headway in finishing homes. This will help the overall real estate market get back on track to a recovery in 2024. According to Realtor.com®, increased construction will gradually chip away at the price of homes wherever builders are especially active.
That said, we're dealing with an undersupply of homes that can't be filled overnight. Not only are fewer homes on the market now than in earlier decades. Our country's population has been rising about 10% each decade.
Without solutions such as rezoning and upzoning, housing will continue to be a scarce commodity, and renters will lack options.
With Prices Cooling, Is This a Bad Time to Buy?
Given the rising cost of renting, it's hard to say this is a bad time to buy. Granted, waiting until mortgage rates drop might be necessary for some hopeful buyers. But for those who need (and can afford to buy) now, it's a good time to buy a home you'll love. Home sales are stalling out enough for buyers to succeed without having to bid competitively or sacrifice important contingencies.
☛ What needs to happen so you can safely agree to buy? Read more about the types of home purchase contingencies you'll want to keep in your contract.
When mortgage rates dip — as some assume they will by 2024 — the time could be right to refinance.
There will always be wild cards in the market. Nobody can predict the future with certainty. We do know this: the hot real estate market is now about to cool its jets. Not as much as we'd like, but enough, we hope, to let some people have a chance to get into their own homes.
Supporting References
Aarthi Swaminathan for MarketWatch, Inc.: Home Prices Will Fall in 2023, But Affordability Will Be at Its Worst Since 1985, Research Firm Says (updated: Nov. 16, 2022; citing predictive research firm Capital Economics, and existing home value figures from Realtor.com).
Stefanos Chen for The New York Times: The Housing Market Is Worse Than You Think (Nov. 4, 2022; citing figures from the National Association of REALTORS®).
Jonathan Ponciano for Forbes: Housing Market Recession – Deterioration Continues as Cratering New Home Construction Threatens to Intensify Shortage (Nov. 17, 2022; citing statistics from the U.S. Census Bureau and industry spokespeople).
And as linked.
Photo credits: RODNAE Productions and Curtis Adams, via Pexels.