Most of us know home sharing platforms are a thing — but how about home swapping platforms? Yes, they exist. Hundreds of thousands of people have signed up for subscriptions, across the country and worldwide, so they can immerse themselves in each other's surroundings for a few days or weeks at a time. Some look forward to the experience as the holidays draw near.
And these platforms keep reinventing themselves. Here's how the home swap concept works, and some of the latest twists on the idea.
What's a Swap?
Home swapping puts two parties ("partners") together in an agreement to stay in each other's homes. You can stay in your exchange-partner's home at the very same time they stay in yours. With vacation homes in the mix, the stays don't need to happen at the same time. And stays can involve sharing just part of the homes.
Renters, condo owners, co-op share owners, and vacation home owners can all participate in home swapping. If applicable, an owner should consult the association board or the property owner. Be sure temporary subletting or home sharing is a permitted activity!
How Do Home Swap Platforms Work?
Most home-exchange platforms charge users a membership fee to list and search for homes and get in contact with members.
HomeLink International (homelink.org) says it's the first worldwide home swap company, founded in 1953. It's on the inexpensive end of the spectrum, especially if you're just looking at U.S. destinations. One of its offerings is a youth international exchange opportunity. There's a questionnaire for each member, so others can request information and references.
Intervac (us.intervac-homeexchange.com) also claims a 1953 founding date. Intervac offers free trials and monthly membership plans. It's easy to look at samples of new listings and get started right from the home page.
International Vacation Home Exchange (ivhe.com) is a posh one for owners of second homes. The idea? Trade time at your extra place for the chance to take vacations at the second home of another member of the IVHE exchange network. The annual fee is on the higher side (above $150) and you'll need personal references to vouch for you. You can opt to swap second home time with people aged 50+ if you like.
HomeExchange (homeexchange.com) is also on the expensive side, although it's free the second year if you don't find a desirable exchange destination in the first year. Once you join, you can trade time at your house or apartment with other members — 400,000 of them, with listings in most every country. "Lodging represents on average more than 30% of the expenses during the holidays," says HomeExchange, which suggests keeping this money for spending on your trip by trading your own space for your destination space. Swap homes at the same time. Or take advantage of the point system so you and your swapmate can travel at different times. The HomeExchange "peace of mind" guarantee insures its subscribers up to $1 million.
Social media and app culture is changing the home-swapping experience. Among the latest to advance the trend is Love Home Swap (lovehomeswap.com), founded in 2009. It uses Facebook to allow swapmates to develop relationships in advance of sharing spaces. It's active in more than a hundred countries.
There are others, like Knok, ThirdHome, CasaHop, Holiday Swap, and more. Some offer advances like personal matchups based on artificial intelligence software.
Cool. But Is It Safe?
Travel has always been a matter of balancing risks and inconveniences with rewards and adventure. Home swapping is one form of travel. It relies on mutual trust as the exchange partners typically stay in each other's homes. As for valuables or something they don't want each other to use, they'll tuck that away in an inaccessible spot. Then they leave notes inviting the swap partner to enjoy food, drink, games, bicycles, even their cars if they want that to be part of the bargain!
That said, you need to feel fine with the idea of lending out your extra home, or part of your personal residence, to people you haven't met in real life. People who like the swapping concept say they feel their swapping partners become new friends.
Most sites let you browse reviews of homes and spaces from earlier guests, to give you a good idea of what you're signing up for when you take your trip.
Please note: Deeds.com receives no payment for naming companies. Nor do we guarantee any companies or outcomes of the customers' journeys. Please consider this article a jumpstart for your own, personalized research.
What About a Permanent Home Swap?
Some people just covet each other's homes — for good! And it can work, at least if the people involved in trading places have a very close relationship. It's important to go through the steps of a formal transaction, use warranty deeds, and have title searches done. After all, when one of the parties who swapped places later wants to sell or bequeath the home, a free and clear title will be essential.
A couple, Andrew Carpenter and Dana Carpenter, are real people who swapped homes permanently — with Andrew's parents. Why? Andrew and Dana, who had kids, needed space to grow. The parents, John and Sarah, needed to downsize. After they swapped, the young family had the bigger house and the older couple had a compact home. The hardest part was the decluttering John and Sarah achieved to make the swap work!
Both couples clearly had the right temperament and the right relationship to pull this off. Neither has buyer's remorse, and their relationship came through as strong as it ever was.
Quick Tips for Swappers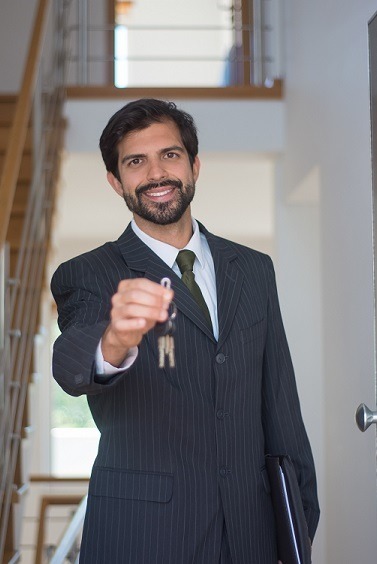 If you have space to swap, and decide to try the concept for yourself, there are several things you'll set out to do:
Prepare a detailed and honest description of your home.
Add information about local attractions and amenities.
Take photos in good lighting.
Then, you'll need a compatible partner. Browse actively; send messages to a lot of subscribers; be adventurous!
When you're deciding where you'll want to stay, know (and respect) your mutual expectations. These include:
How and when to dispose of waste and recycling.
What needs to be cleaned and washed before you leave. (You might agree to both have a cleaning service, to even out the expectations and maximize leisure time for each of you.)
Make a list to send to your guest in advance: how to collect (and work) the keys; how parking works; how the faucet or the thermostat turns on; where to find the best brunch and coffee; how much the local park entrance costs; and so forth. Decide and agree on whether you'll stock the fridge, bar, and coffee station.
Finally, do check your insurance policies as appropriate. And be sure to plan your swap with enough months' worth of lead time so everyone can buy transportation and make dinner and entertainment reservations. Life is a magnificent thing; enjoy your adventures!
Supporting References
Nicola Brady for The Points Guy: The ultimate guide to house swapping (May 17, 2020). 
Amy Unger for Lehigh Valley Style: Meet the Family That Traded Spaces (Sep. 19, 2021). 
And as linked.
Photo credits: Felicity Tai and Kampus Production, via Pexels.