"I am meeting young people who make $78,000 and they cannot find a home. They cannot bid (against investors). They don't have the money…Who wants to pay $3,000 a month for their first home? Nobody. It's unsustainable."
—Dina Neal, a state senator in Nevada, quoted in the Nevada Current.
We all know the stories of investors elbowing out ordinary home buyers. Corporate buyers really revved up after Covid took hold and real estate prices soared. Especially in Nevada. The nonprofit Stateline, examining statistics from CoreLogic, found that investor-buyers snapped up about one in four Nevada listings by 2021. Only Georgia and Arizona beat out Nevada on the score of how much real estate is going into the portfolios of corporate real estate investors.
Now, it looks like policy makers are ready to push back. State Senator Dina Neal of North Las Vegas is sponsoring Senate Bill 395 to rein in the large, corporate buyers.
Aiming to Level the Playing Field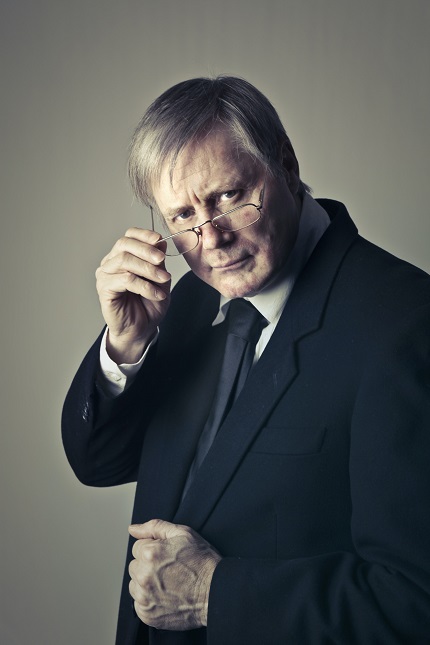 The law won't target small investors, Neal says—just the big buyers. Business may buy no more than 1,000 housing units in Nevada per year. The point is to give ordinary buyers and small investors a fighting chance. As Neal put the point to Channel 3 News in Las Vegas: "We know that investors in Nevada own 15 homes on a block and are renting to our Nevada families."
Neal introduced the bill in late March 2023. By mid-April, it emerged from a committee having gained bipartisan support. So far, the text of the bill would create the following legal provisions:
A new registry of business entities that buy or own Nevada home properties. The Secretary of State will maintain the registry on its website, and issue certifications.
New rules requiring real estate LLCs and corporations to register with the state before buying home properties in Nevada.
Registration fees for the business entities buying residential real estate. These will be "nominal" and serve to pay for the costs of running the state's registry.
A new rule directing deed recorders to ensure that each newly recorded residential deed clearly identifies any business entity buying the property, stating that the parcel is not the buyer's primary residence. The business taking title must present a copy of the aforementioned Nevada certificate of registration to the county recorder of deeds.
A new rule directing the recorder of deeds to ensure that the name of the purchasing business, as it appears on the deed, is the same name as the one on the certificate of registration presented to the deed recorder's office.
Through the online registry, as Sen. Neal explains, Nevada will produce data on the prevalence of businesses in the state's home property sphere. Today's data is limited and imprecise, says Neal.
Exempt entities include family trusts as well as the Nevada Housing Authority. An additional exemption allows sales of "newly constructed units of residential property" without the registration certificate.
Pushback From the Corporate Sphere
When lawmakers actually limit the number of homes a company can buy, something predictable happens. As you'd imagine, companies and their associations dislike the new bill, and claim that a state has no right to interfere in the housing market (if that interference isn't helping the companies).
Senator Neal answers: Nevada may restrict corporate buyers in pursuit of a valid public policy reason.
The Nevada Home Builders Association was concerned that SB 395 would stop developers from buying land. The bill was amended to clarify that it would not.
Another opponent of the bill is the Henderson Chamber of Commerce, which refers to the proposed rules as burdensome. The Chamber of Commerce argues that the new rules will impede economic development.
The Henderson Chamber of Commerce receives funding from institutions of higher education, major banks and media groups, and other businesses.
Meanwhile, in Florida… JP Morgan Just Bought a Sprawling Housing Development
Blackstone Group's Invitation Homes brand became the largest investor-owner of U.S. houses targeting the rental market. Other famous industry names include Brookfield Asset Management and American Homes 4 Rent. And now we can count JP Morgan Asset Management among this group.
Cantabria Bradenton near Sarasota, Florida has a new, sprawling development with freestanding houses and townhomes for rent, and all the amenities, priced between $2,400 and $3,000 a month. JP Morgan Asset Management bought it from Wolfson Development this year.
In 2020, the banking giant formed a partnership with American Homes 4 Rent, pointing out that the rental home market would surge. That surge is being driven, at least in part, by these companies' own impact on housing.
JP Morgan's latest collaboration in the rental home arena is with Haven Realty Capital. The idea is to have developers build for their rental lines. These are the types of deals that would be exempt from Nevada's registry rules if they happen there. At this time, the Haven Realty Capital collaboration, involving some 2,500-plus rental homes, is unfolding in Greater Atlanta.
What's Next, Then? Major Financial Institutions Owning All the Houses?
Overall, the market itself is slowing the big investor-buyers down. The Federal Reserve's interest rate hikes are making money harder to borrow. Reportedly, a good number of the institutional buyers are watching and waiting for either a dip in interest rates or for property values to come down.
Isn't everyone?
This is the hardest imaginable time to buy a home. It's demoralizing for hopeful buyers to know that banking behemoths are hoping that they can't buy, and profiting richly from the frustration of ordinary working people.
Meanwhile, Nevada's SB 395 is a test case for legislating fairness for regular home buyers. SB 395 will need to be approved by a two-thirds majority vote in both state houses. The bill could earn support of the necessary majority of lawmakers. If it does, it could help regular home shoppers compete in the real estate market without constantly running up against cash-rich companies. And it could rein in the ability of corporate players to buy up property in a state, and then rent it back to the state's residents.
Let's see if what happens in Vegas stays in Vegas — or whether Nevada's bill succeeds, and the strategy spreads.
Supporting References
Nevada Legislature: S.B. 395, Revises Provisions Relating to Real Property (text of bill introduced Mar. 27, 2023).
Andrew Nomura for NBC Channel 3 News (KSNV Las Vegas): State Bill Looks to Limit Investors' Appetite for Residential Real Estate (May 2, 2023).
Tim Henderson for Stateline.org: Investors Bought a Quarter of Homes Sold Last Year, Driving Up Rents (Jul. 22, 2022). Stateline is part of States Newsroom (StatesNewsroom.com), a 501(c)(3) nonprofit.
April Corbin Girnus for Nevada Current (NevadaCurrent.com):Proposal Would Track Corporate Owners Within Nevada Housing Market, Limit Purchasing Power (Apr. 18, 2023; citing the Stateline analysis of data from the research firm CoreLogic).
Lance Lambert for Fortune (via Fortune.com): JP Morgan Wants to Be Your Landlord (May 13, 2023).
Globest.com: News – JP Morgan and Haven Realty Capital Launch $415 Million Joint Venture; The Joint Venture Aims to Acquire and Develop More Than $1 Billion in New BTR Communities Nationally (Nov. 15, 2022).
And as linked.
Photo credits: master1305, via Freepik, and Andrea Piacquadio, via Pexels.