The chair of the U.S. Federal Reserve, Jerome Powell, calls the shots for U.S. monetary policies. And yes, we could say the recent change in the real estate market has a lot to do with the Fed.
Chair Powell, concerned about a sudden rise in inflation, announced a series of interest rate hikes in 2022. By raising interest rates for banks, the Federal Reserve indirectly dampened the seller's market of 2020-2021.
What's next? And what does it all mean for people who own homes — or want to? Let's take a look.
The Rising Cost of a Mortgage Is No Accident.
The average mortgage rate is up to 6%+. Historically, that's not a high rate. The reason it's so startling? Rates were so very low just a year ago. The Fed slashed the U.S. banking funds rate to nearly nothing in 2020, to make financing extremely easy when Covid first hit.
The Fed's pandemic-driven action rippled out to the mortgage market. Home loans got as cheap as they'd been in living memory. In 2020 through early 2022, low rates also led to a surge in property values coast to coast. Buying power shrank.
Taken aback by the inflation surge of 2022, the Fed yanked interest rates up again, trying to get back in control. Apparently, it worked. Inflation is now decreasing. For home buyers, that's a good thing. In January 2023, mortgage interest is down to its lowest level in months! These lower rates are not lost on the Gen Z home buyers who've been waiting in the wings.
That said, the Fed is still jittery about inflation. So, it's still hiking rates — just not so severely. Powell evidently wants to keep rates elevated for an extended time. But why? The Fed's goal is to press U.S. inflation back down to 2%, or as low and as close to that rate as they can get, by 2025.
It's pretty clear, then, that the Fed won't be cutting rates over the course of 2023.
Now, some bad news and some good news. All this rate-hiking activity could be overdone, which would put us in a recession. So what's the good news? Buying a home in a recession could be a decent option for some of those hopeful Gen Z and millennial renters who have been waiting for a good entry point.
If Inflation Gets Under Control, Will Mortgage Interest Be Tolerable?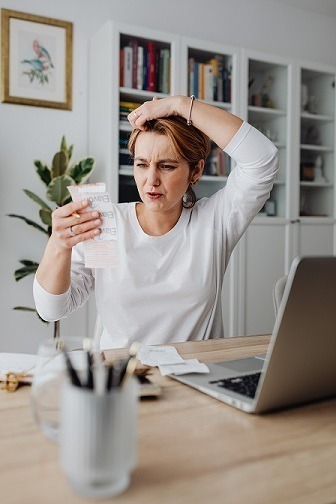 It's too early to be sure the Fed has tamed inflation. If inflation continues to fall and jobs become competitive, the Fed's mission is accomplished. Then, the Fed will come under pressure to just say no to rate hikes.
Meanwhile, Fannie Mae has said the average rate for a 30-year mortgage could be around 6.8% in 2023; Freddie Mac says 6.4%. The Mortgage Bankers Association says we could see rates drop well below 6%.
Nobody knows for sure. Mortgage rates, as we've seen, can move quickly, and in unexpected directions.
☛ Lenders set mortgage interest rates by examining the borrower's personal financial situation, too. Each borrower has unique purchasing goals, and everyone has a unique credit profile. Here are some ideas that can help raise a personal credit score.
The Fed's next announcement on interest rates will come on the first day of February 2023. The mortgage industry will be listening.
Will U.S. Property Values Fall in 2023?
Prices for homes are already falling here and there. Prices are down in multiple Midwest cities. They are also going down in the pockets where values rose fastest in 2020-2021.
Analysts continue to think home prices will drop in 2023, then pick up in 2024. This could delay some homeowners' plans to sell. When people put off selling, demand stays high.
☛ Homes are in demand, even where property values have dipped. Homeowners: Keep calm, carry on, and consider taking a few steps to protect your home equity.
U.S. homeowners should also keep the big picture in mind. Their home equity is, across the board, relatively high. That's because property values are still elevated. Even with prices dipping, homeowners are generally doing well.
If Interest Rates Will Fall in 2024, Should Home Buyers Wait 2023 Out?
The next question is what's going to happen when Powell's Federal Reserve finally quits its current rate-hiking spree. Let's assume mortgage rates stay above 6% most of 2023, but then drop down again in 2024. If that's how things go, will the buyers of 2023 wish they had waited until 2024 to buy?
Mortgage lenders to the rescue! Lenders know very well that some hopeful home buyers are sidelined, waiting for rates to drop. To draw buyers into the fold, they are dropping the rates themselves. An interesting incentive comes from Rocket Mortgage. The company announced its temporary "Inflation Buster" in September 2022. At that time, as we told our readers, a borrower would need to get approved in 2022 to get this deal.
But now the Inflation Buster webpage is updated, and dated January 2023. Eligible borrowers, the webpage explains, can get 1% shaved off their mortgage interest rates for one full year. Better still: Rocket Mortgage itself covers the discount. (OK, so who usually covers this type of discount? As Fannie Mae explains, a mortgage rate discount is often funded by the seller or another interested party.)
Lenders Gonna Lend. And They Can Work Around the Federal Reserve.
Lenders know that a break on the interest rate is exciting to a new homeowner. Who wouldn't want to save lots of money in their first year of a mortgage loan? And the incentive applies across loan types: conventional, or government-backed.
But what if, in year 2, the loan cost rises with its higher, permanent rate — while other buyers are getting lower rates? Rocket Mortgage devised an incentive to help in this scenario too. The name of this carrot is Rate Drop Advantage, and it means the company will help the buyer refinance in the second year if U.S. mortgage rates go down.
Even if a buyer can't get special incentives, waiting on the sidelines is not necessarily the best strategy. Ready buyers who wait for rates to dip may be watching property values go up while they wait.
The takeaway here for those who are ready and willing to buy a home? Waiting out 2023 won't guarantee a better real estate deal in 2024. There are just to many unknown factors to be sure of anything in this housing market.
Supporting References
Freddie Mac Economic & Housing Research Group, Primary Mortgage Market Survey®: Mortgage Rates Decline (Jan. 12, 2023). For latest update see https://www.freddiemac.com/pmms.
Kevin Graham for Rocket Companies, via RocketMorgage.com: Mortgage Interest Rates Forecast For 2023 (Jan. 12, 2023).
Matthew Graham for Mortgage News Daily: If Rates Are at 4-Month Lows, Why Does The Fed Say They're Going Higher? (Jan. 13 2023).
Deeds.com: Could This Be the Season Home Prices Fall? (Sep. 27, 2022).
Deeds.com: Mortgage Companies Roll Out New Deals for Inflationary Times (Oct. 26, 2022).
And as linked. For frequent updates on the mortgage market, check Lance Lambert at Fortune.com.
Photo credits: Federal reserve by Nick Youngson CC BY-SA 3.0 via Pix4free; and Karolina Grabowska, via Pexels.