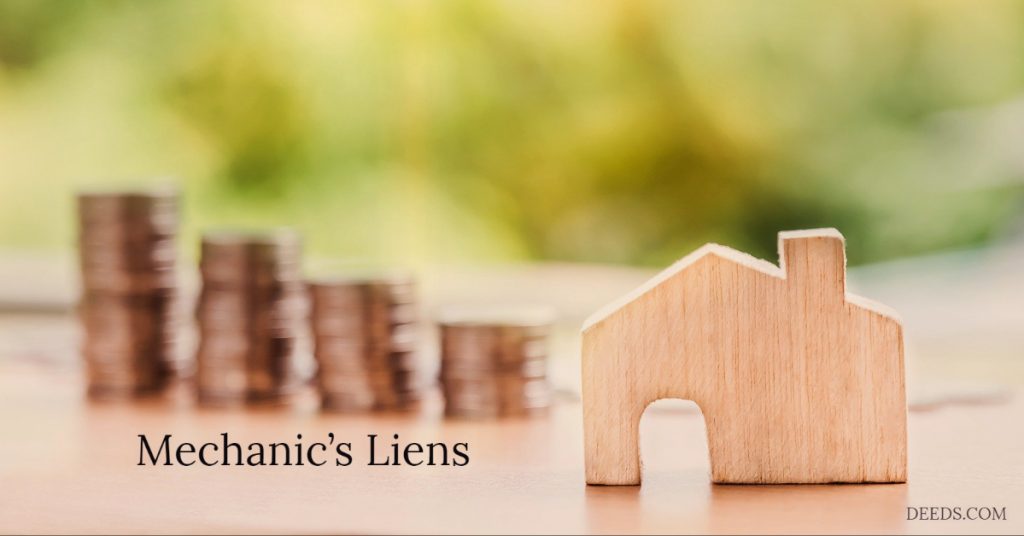 In every state, contractors who do work on a home can place a mechanic's lien (construction lien) on the title if they do not get paid. A mechanic's lien is a claim filed for work done, materials supplied, or both. By operation of state law, this claim becomes a lien against the property's title.
This is the contractor's leverage to get paid. Depending on state law and the contract provisions between the general contractor and the client, subcontractors can also file liens. To protect these companies' leverage, some states do not allow contractors to give up this right in exchange for payments, but there are plenty of exceptions in the state laws, so it's a common practice for clients to avoid potential liens through lien waivers.
But sometimes, mechanic's liens do take hold. Because these liens attach to the property, not to the individual who ordered the work, an unpaid lien will haunt the next person in line to own the home. If you'd prefer not to live in a haunted house, here's what you need to know.
Minor Debts Can Have Major Impacts on Title
These liens aren't only for major construction work or renovations. They can represent small debts involving weatherproofing, driveway maintenance, and so forth. Yet they can have a big impact later on, when a buyer wants to sell the home or borrow on the home equity.
And yes, it is possible for a buyer to be caught unaware by liens filed before they took title to the home. The builder or previous owner likely would have known about the lien, but this is not always disclosed to the buyer. Wait… Doesn't the title search bring up clouds on the title? Usually, but perhaps the title search took place before the lien was recorded and the county's website was updated. Or the former owner's payment got lost in the mail. Maybe a contractor failed to pay a subcontractor. Problematic scenarios are many.
To find out whether any liens have attached that escaped your attention, check with the Register of Deeds or its website. The office to check is in the county where your home is. As a homeowner, you'll want to remove any liens from your home title. Mechanic's liens typically expire within a year or, in some states, two years. But even if a lien has expired and is unenforceable, it can still create hassles when, for instance, you want a home improvement loan or you're ready to sell your home. An enforceable lien can lead, in extreme cases, to foreclosure.
How a Contractor Files a Mechanic's Lien
Contractors wishing to file a lien should first check the county rules and deadlines. There are typically several steps in the process.
Step 1.
The contractor gives preliminary notice to the client and any relevant lenders and contractors. Some states let contractors send a preliminary notice for unpaid bills before all work is completed.
Step 2.
After the preliminary notice, following the applicable timeline, the contractor sends a notice of lien.
Step 3.
The contractor gives public notice of the lien by recording it in the county.
Step 4.
To avoid expiration of the lien, the contractor must enforce it in court within a state-imposed deadline (perhaps a six-month window) from the date when work or materials were last provided to the building site.
Step 5.
After the debt is satisfied, record a release of the mechanic's lien with the county. Spare the property owner the need to demand release or file a quiet title action and bring a judge into the matter to invalidate the lien. This is more than just a courtesy. Contractors have the legal responsibility to take the lien off the home once it's paid off.
How a Homeowner Can Remove a Mechanic's Lien
There are several actions the homeowner can take:
Step 1.
Call the contractor and ask to have the lien removed. You might need to work out a settlement, which is typically easier and cheaper for both sides than litigation.
Step 2.
If the lien is substantial, and you're pressed for time because you're trying to sell or take a loan out, you might be able to bond off the lien. If a surety company issues a bond with the court, the lien itself will be discharged, but you'll still ultimately have to repay the contractor.
Step 3.
As a last resort, you might need to obtain a court order to discharge the lien. Lawsuits are expensive and time-consuming, and can be appealed if the losing side is unwilling to back down.
Pro tip: If a contractor files a lien without basis, state law might offer remedies, such as New Jersey's law to curb frivolous lien filings.
Liens and Homeowner's Insurance
What if you took the time and spent the money to get a homeowner's title insurance policy? Are you protected against unexpected lien issues?
First, note that even unrecorded mechanic's liens can cloud titles, and your title insurance might not cover unrecorded liens. If you are buying title insurance, you can request that this typical exemption be removed so that your policy is effective against unrecorded as well as recorded liens.
Whether the policy covers the lien also depends on timing:
A standard owner's title insurance protects the homeowner from issues dating from before the policy was issued.
An enhanced policy covers issue arising before and after the policy's effective date—as long as the materials and work were delivered before the policy started.
What about work that begins after your policy is already in effect? If you have a dispute with a contractor, simply refusing to pay bills until you are satisfied could lead to a mechanic's lien, so it's best to engage an attorney with experience in construction disputes and breach of contract.
Mechanic's Lien Law Reforms
The Cook County of Recorder of Deeds has taken the lead with Illinois law reform. Effective New Year's Day 2019, homeowners can clear expired mechanic's liens for free, as the Recorder's office works with fellow county agencies to record notice in the title that a lien is expired with no litigation pending. Illinois mechanic's liens expire in two years from their filing dates if there is no enforcement or foreclosure. And now, homeowners don't have to sue to remove the clouds from their titles. With this approach, Cook County saves resources, cuts paperwork, and serves as a trendsetter, just as it is in applying blockchain to deed recording.
At Deeds.com, we keep our readers informed as deed-related policies evolve. We invite you to contact us with questions, comments, or news.