As our readers know, the typical 30-year fixed mortgage rate is above 7% now — having surged several percentage points in just the past year.
The tension is high for potential buyers looking for access to finance, and mortgage lenders are clearly concerned. The home loan giant Rocket Companies made $60 million in the second quarter of 2022 — quite a bit less than its $1 billion in profits for the prior quarter.
The corporation is now sweetening its range of offerings to potential borrowers. One is the "Inflation Buster" — and to get it, a loan applicant needs to lock in a rate by the end of 2022.
Rocket Mortgage Rolls Out Its "Inflation Buster" 1-0 Buydown Rate
Rocket Mortgage rolled out the "Inflation Buster" in September 2022, and offers it at no additional cost to borrowers. For qualified applicants, the interest rate is reduced by 1% for the first year of the loan. While a mortgage loan's permanent interest rate is, for example, 7.5%, the interest rate at the beginning of the loan could be 6.5%. This is called a 1-0 buydown mortgage.
It's also called a temporary buydown. At the start of the second year, the mortgage rises to its permanent rate. (Applicants have to qualify for the loan with its permanent interest rate, not the reduced rate.)
Rocket Mortgage covers the discount. This is how the mortgage investors get their guaranteed rate for the mortgage—the shortfall is paid out of the escrow account monthly.
Rocket Mortgage sets up a dedicated escrow account to fund the discount during the borrower's first year. The offering applies to any fixed-rate mortgage backed by Fannie Mae or Freddie Mac, and also applies to FHA or VA-backed loans. It lowers the strain on new homeowners in their first year, and can save a good deal of interest over the first 12 months of the loan. It'll be especially helpful to get home buyers through the economic volatility expected to last through a significant portion of 2023.
Then what? If federal policy makers stop hiking rates, and perchance mortgage rates drop down at some point in 2023, are buyers on the hook for 7% and higher rates? In other words: Should anyone who buys now expect to wait for opportunities to refinance as part of the bargain?
That's where another one of Rocket's new offerings comes in…
Buy Now, Get Support for Refinancing Later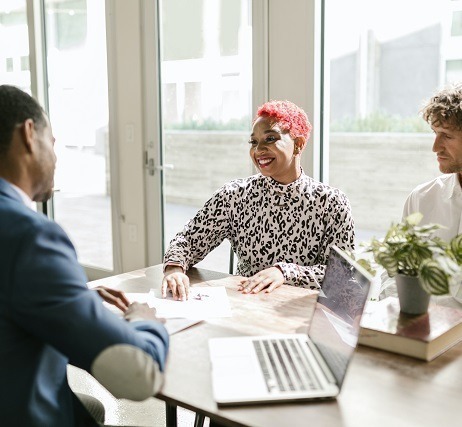 A discounted interest rate in the first year of homeownership is beneficial, but what if U.S. mortgage rates fall when the higher permanent rate kicks in?
Since July 2022, Rocket Mortgage has offered a risk buffer for this scenario, named the Rate Drop Advantage. It covers the fees for one appraisal, for the necessary credit reports, loan underwriting and processing (for conventional loans), and recording the mortgage lien. This can shave around $2,000 off refinancing costs.
It's a smart marketing move. People will understandably hesitate to buy in 2022 if they believe interest rates are approaching a peak and will go down in 2023. But with the Rate Drop Advantage, a buyer can close this year and refinance next year, with a bit of help from the company. The window to take up the offer and refinance is open from four months to three years after the home purchase.
☛ The housing market is in reset mode. Economists say we have come into a "growth recession" phase — a particular kind of financial slowdown. The silver lining? Some sidelined home buyers, in some markets, will finally be able to buy. Here's more on how a recession can help the first-time home buyer.
Buydowns Appear at United Wholesale Mortgage, Others
As 1-0 (first-year) buydowns become a thing again (we've seen these in the past, during high-interest times), look for other companies to offer them. Anyone buying a home in the months ahead might want to look for them.
Other lenders that have already rolled out buydown programs are CrossCountry MortgageTM and United Wholesale Mortgage. UWM announced 2-0 temporary interest rate buydowns. These shave up to 2% from new home buyers' mortgages over the first 24 months. But these will need to be funded by the seller.
As for CrossCounty Mortgage, the company will reduce the borrower's interest rate by 2% for the first year and 1% for the second. This is called a 2-1 buydown. Here again, this offering has to be covered by upfront escrow funding paid by the seller.
This is what makes Rocket's plan stand out: Rocket Mortgage is paying for its temporary buydown (as explained in the sections above).
The escrow account for these buydowns has to be funded from somewhere, and it can be funded by the mortgage lender, by the home seller, by the developer, or by a real estate agent.
☛ Terminology tip: In Fannie Mae's lingo, buydown funds are examples of Interested Party Contributions (IPCs). Fannie Mae says IPCs can be funded by the seller, the home buyer's employer, the lender, the borrower, a real estate agent, or another interested party.
Rocket Mortgage does, additionally, offer a 2-0 buydown which depends on the seller's concessions. It's the 1-0 offering that Rocket covers at no charge to the parties involved in the home purchase.
Hoping to Buy? Stay Alert for Lenders' Offers at This Time
Homes are incredibly expensive. Any break lenders will give loan applicants are things we want to hear about and tell our readers about. Every percentage point taken off a home purchase loan adds up to serious savings. So, if lenders are covering those savings, eligible buyers should examine what's offered before that window closes. With incentives like rate buydowns showing up at major mortgage companies, comparing offers and asking questions could really pay off.
Buydowns are especially interesting where the funding is coming from the lender. Yet it's also interesting that sellers are funding some of these rate breaks for home buyers. It's a strong indicator that the sellers' market is fading, and buyer are regaining some leverage. When homes start lingering on the market again, sellers and their real estate agents — as well as mortgage lending companies — may be open to buydowns to help get things moving.
Supporting References
Jeff Lazerson of MortgageGrader.com in The Orange County Register: Opinion – How a Temporary Rate Buydown Can Help Lower House Payments (Oct. 6, 2022).
Tara Siegal Bernard for The New York Times: Your Money – Confused by the New Mortgage Gimmicks? Here's a Guide (Sep. 29, 2022).
Tara Siegal Bernard for The New York Times (New York edition): Navigating the Sea of Mortgage Offers (Sep. 30, 2022).
Matthew Graham for Mortgage News Daily: Mortgage Rates Surging to New 14-Year Highs (Sep. 19 2022).
Connie Kim for HousingWire.com: Rocket Launches Program to Lower First-Year Mortgage Payments – New Program Comes Amid Soaring Inflation and Still-High Home Prices (Sep. 16, 2022)  
Kevin Graham for RocketMortgage.com: Save With Our Inflation Buster Temporary Interest Rate Buydown (Oct. 14, 2022).
CrossCountry MortgageTM: Temporary Buydown – Buy a House Now, Pay Less the First Two Years (Sep. 2022).
And as linked.
Photo credits: Miguel Á. Padriñán and RODNAE Productions, via Pexels.