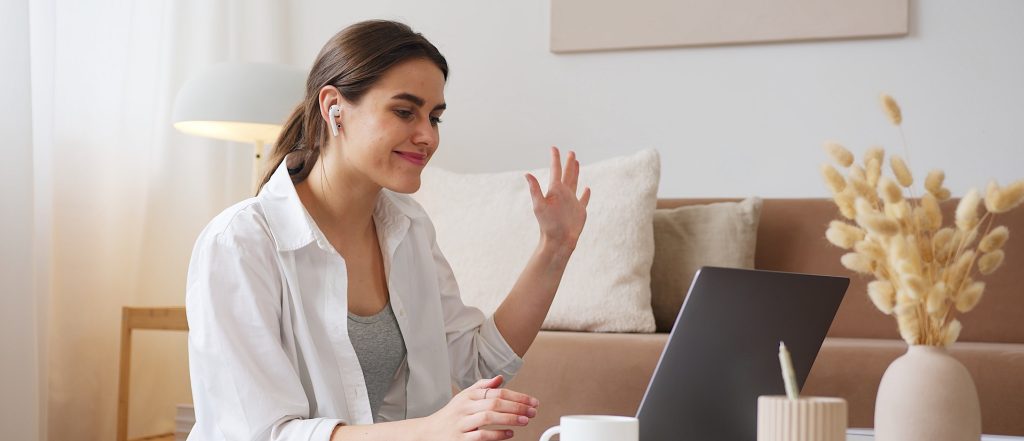 The House of Representatives has passed a bill that advances remote online notarization (RON) in a major way. Once the bill becomes law, it will establish nationwide standards for notaries to perform their work remotely. It's the SECURE (Securing and Enabling Commerce Using Remote and Electronic) Notarization Act.
Soon, the e-recording of remotely notarized documents will become federally standardized. We'll soon be looking at a whole new norm!
The Pandemic Effect: How Covid Changed Closings
Before COVID-19, everyone signed papers at a physical table. Parties might be represented by way of a power of attorney, but people showed up to receive their closing documents and watch the home buyer sign the physical mountains of paperwork.
In 2020, a generations-old custom changed overnight. Offices closed. Workarounds had to happen. People began meeting remotely, touring homes remotely, and basically handling any necessary business interactions remotely. Buyers wanted technology to help them get through their mortgage processes. Soon it was clear that RON was the answer, and it would play a key role in the modernized mortgage.
First, the state governors got moving on it. One by one, state RON rules fell into place, and the normalization of remote closing tools began.
By the summer of 2022, 12% of closings were taking place using video technology. And 40+ states had already enacted laws to permit RON for their notaries.
Now, a whole federal law is in the works. The House voted for it overwhelmingly. The Senate, in July 2022, sent the bill to the judiciary committee.
Remote Online Notarization: What It Is
Before RON, there was eNotarization — the electronic placement of a notary seal on a document. RON takes notary technology a step beyond that. While eNotarization is done during an in-person execution, RON takes place remotely.
This is a huge change. RON is transforming the way we legally define witnessing. Here's how.
The key role of the notary is to be a witness who verifies that the party signing papers is personally identified and has signed voluntarily. Before the pandemic, the general rule was that the notarial act — in any state — had to be done in person to be a real, legal witnessing. Now, the practice of witnessing is undergoing a technological shift, so that a secure form of notarial verification can take place through computer screens.
The implementation of RON will occur throughout the country if and when the federal bill passes into law. The House version allows a notary public of any state to notarize electronic documents from a distance. It enables notarizations for people who sign documents, wherever they might be.
The law will:
Establish minimum standards so RON will be viable, understood, safe, and secure.
Normalize RON as an element of interstate commerce.
Permit notaries to remotely notarize electronic documents for people who are outside of the country, using a set of clear standards. This will support transactions carried out not only by interstate buyers, but also by those living or stationed abroad.
Give lenders assurance to accept remote notarization for mortgages.
Broaden accessibility to financing by enabling people to carry out their closing actions remotely.
This law will solve the complicated challenges of getting everyone to the table for the real estate closing.
And So It Happens: A Tradition-Loving Industry Goes Digital
The Mortgage Bankers Association and the American Land Title Association have taken a consumer-friendly stance in all this. RON enables a person to execute a legal instrument with a notary public from a distance, using video technology. Long-distance deals are helpful to buyers, sellers, and agents.
So, MBA and ALTA have strongly supported the move to RON. Throughout this whole time, they have pushed for one standard set of basic guidelines. If all states have minimum requirements, we can get to wide reciprocity, and help everyone know what to expect.
The National Association of REALTORS® (NAR) has also pressed for RON. NAR call national RON standards a key advocacy priority, even before Covid.
But it was the lockdown shock that really became an icebreaker for online legal work in so many ways.
As we've noted, state governors began issuing emergency orders. All at once, notaries began performing their jobs over their computers, whether the documents were signed in ink or with eSignatures. We saw the meteoric rise of the Zoom call. Once a signature happened online, the signer could then send the document to the notary. Then the notary would need to notarize the signed document.
Notaries looked at their state law, which guided them to:
Use secure audio-visual technology to verify the person signing.
Confirm the signer's identity either through personal knowledge, or by proofing the ID, or by relying on a credible witness for identity verification.
Record the process so that the documentation and keep the recording for 10 years.
Create the Certificate of Authenticity.
File the document with the county recorder.
Keep the notary's contemporaneous journal for the remote notarization so it is available for the Secretary of State to check.
And that's how notaries, looking at the process that already applied, ushered in the shift to RON. In the coming years, expect a completely online mortgage process to become the norm.
What's Next? When Will RON Be Ready Everywhere?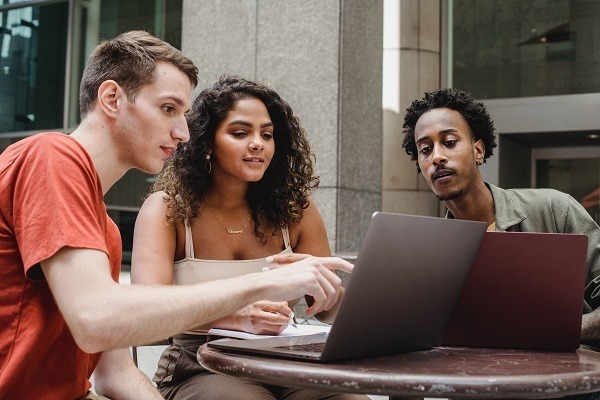 The SECURE Act is on the move. It has passed in the House. The Mortgage Bankers Association has issued positive statements about the House version. The MBA points out that this legislation creates a set of basics that mesh well with existing mortgage industry standards, and the Land Title Association's model RON law.
So we have strong industry encouragement to Congress as the Senate committee considers the SECURE Act. Once bill becomes law, the SECURE Act will support the legislative advancements so many states have already made. Plus, it will provide a framework guiding all states to create their own standards.
RON's day is coming. NAR has recently stated: "We are optimistic that all consumers across the country will soon be granted permanent access to RON."
Once the day is here, RON will hasten the journey to (and through) closing — for lenders, title agents, agents, real estate attorneys, sellers and buyers. These people will no longer need to gather in a room at the same time, in the same place, to sign the paperwork. Think of the reduced car use, and the time saved so that new homeowners can get right into their new homes!
As the legal framework develops, we'll keep readers posted as always. For now, we note that a fully electronic closing process is just around the corner.
Supporting References
H.R. 3962: Securing and Enabling Commerce Using Remote and Electronic Notarization Act of 2022 (117th Congress; 2021-2022).
Bill Conroy for HousingWire.com: U.S. House Passes Remote Online Notarization Bill — Industry Group Now Urges Vote on Companion Legislation Pending in the Senate (Jul. 28, 2022).
National Association of Realtors® (NAR) | Florida Realtors®: Remote Online Notarization One Step Closer (Jul. 29, 2022).
John Dolgetta for Dolgetta Law, PLLC: Real Estate in Depth; The Remote Closing and the Future of Remote Online Notarization (Aug. 10, 2022).
Deeds.com: Remote Notarization of Real Estate Deeds (Mar. 27, 2019).
And as linked.
Photo credits: Artem Podrez and William Fortunato, via Pexels.