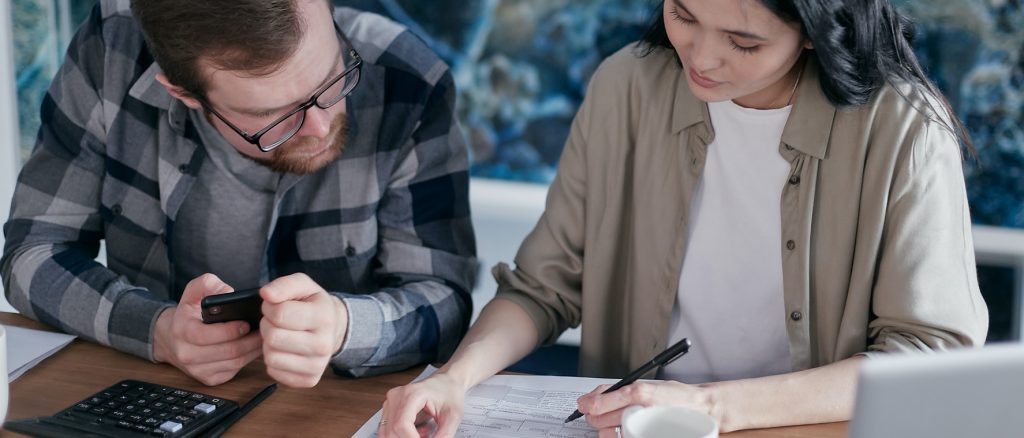 The purchase contract. It's the core of the transaction.
Negotiating a strong position is important. Making sure that position is reflected in writing matters. Reviewing the document is a must.
Here are some of the most important issues a buyer usually wants to see in a purchase contract.
What's in the Deal?
Exactly what comes with the home? Is the home seller including appliances, rugs, shades, and any other personal property?
Are utilities connected (for new construction)? If it's an existing home, utilities should be in working order and the utility companies will help with the account transitions.
What's the Move-In Date?
The contractual agreement will have a closing date and a date when occupancy formally begins. They could be different dates. For instance, the sellers might request time between closing the sale and obtaining their own occupancy date for their new home. Usually, a week or two is all that's needed, and sometimes buyers can take the keys as they leave the closing table.
Treat the move-in time as a firm date. Changing an agreed-upon move-in date could mean a lapse in your homeowner's insurance policy. If you need to take the keys earlier than expected, this could necessitate a rental contract between you and your seller, and extra insurance to fill in the gap.
What Kind of Deed Do You Get?
The seller's current deed will tip you off to any restrictions on the homeowner's allowable use of the property. Will you be receiving all the rights your seller enjoyed? Know which type of deed you're getting, and why:
General warranty deed: The strongest deed type, typical for sales of seller-occupied homes. Guarantees the seller has good title and will stand behind it.
Quitclaim deed: This type carries no warranties. It transfers the interest, if any, that the grantor has.
Special cases: A sheriff's deed merely quitclaims the real estate. A fiduciary deed is transferred from an estate's trustee or someone appointed by a court.
Think ahead: Be ready to name every new owner, and the way you'll vest your title if you are co-buying. If you own as a tenant in common, know what percentage of ownership you plan to have on the title. Keep your mortgage consultant in the loop. To the mortgage company, the form of ownership of the loan collateral is critical.
Does the Lender Need a Survey?
Depending on where you're looking to buy property, your lender might or might not need a new survey.
Your mortgage approval could be contingent on a new survey — especially if the property's boundaries are uncertain. If so, which party covers the survey costs? Does your purchase contract spell this out?
In any case, a survey asserts that the deed's legal description matches the property. It spots any encroachments — like utility structures, or fencing, or some other improvements owned by the adjacent homeowner. It can highlight claims of easements, such as someone else's legal access to a road, or rights to a shared driveway, or access to a waterfront.
A lender could accept a fairly recent, or recertified, survey. But even if you don't need one, could you benefit from hiring a surveyor? Learn more:
☛The Property Survey: Do You Need One?
How Is the Home Inspection Handled in Your Contract?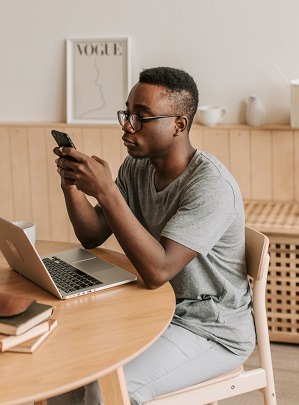 Know which party will pay for the home inspection.
Normally, you'll want your agreement to purchase the home to be contingent on finding the home in good working order, as described in the inspector's report. If repairs turn out to be necessary, your agreement should specify who is expected to cover the repair costs.
What about anything that breaks down or gets damaged after you've signed the purchase contract, but before your closing happens? You'll want to refer to your purchase contract to see who covers the losses if the property incurs any damage or assessments in the lead-up to closing day.
☛ What if the home you're getting has old systems, but the seller is offering you a home warranty to defray your repair costs in case of breakdowns? Read all about…
When Your Seller Offers You a Home Warranty — Instead of Repairs.
What Disclosures Must a Seller Provide?
Most states do mandate (and publish) a disclosure form, to be completed by the seller. Speak to your agent about the significance of the seller's statements. Your agreement should also specify what will occur if the seller does not provide the necessary disclosures, or if you discover undisclosed issues before closing, or after you've taken the keys.
☛ Buying a home, and curious about what the seller has to tell you about its history? As a buyer, how much responsibility is on you to find out about the home? Explore your questions about seller disclosures here.
If you run into a few minor things in the home that need your attention, that's normal. But some buyers are surprised at what their sellers fail to disclose about a home's condition.
What Are the Contingencies in Play?
This isn't an exhaustive list, but here are some contractual issues you'll want to be clear on:
Will your purchase hinge on your mortgage approval?
Will your ability to close depend on selling your current home?
Whose signatures have to be on the accepted contract?
Who pays the agent's commission?
Who will cover your mortgage closing costs, taxes, and recording fees?
Who will cover the title search and title policy assuming your offer is accepted?
And while we're at it…
☛ Why is title insurance necessary? Should you choose your title insurance policy yourself? Learn more.
Leading up to the title insurance is the title commitment. Do ask to review it before your closing. Why? Because it lays out what your policy does and doesn't cover. Try to get the opportunity to check over your coverage and exceptions. Some changes from the company could be obtainable. And be sure the title commitment matches the property as described on the existing deed!
Due Diligence Matters
We hope you found a few useful nuggets in the checklist above. Of course, speak with your real estate agent about all of these points. This will strengthen your knowledge going into a transaction. Buyers also need to formulate backup courses of action when considering any home.
Of all buyers, 86% hire a real estate professional when purchasing their homes. Most purchase deals, even successful ones, will take some detours and need negotiation expertise. With preparation, knowledge, and flexibility, a detoured deal can often get back on track. We appreciate the real estate professionals who make it happen, millions of times a year.
Supporting References
The American Bar Association's Residential Real Estate FAQs: Common Issues With Residential Real Estate – What Are Some Key Issues for Me to Consider When Reviewing a Contract to Purchase a Home?
National Association of REALTORS®: Quick Real Estate Statistics (Nov. 3, 2022).
And as linked. Photo credits (both): Mikhail Nilov, via Pexels.