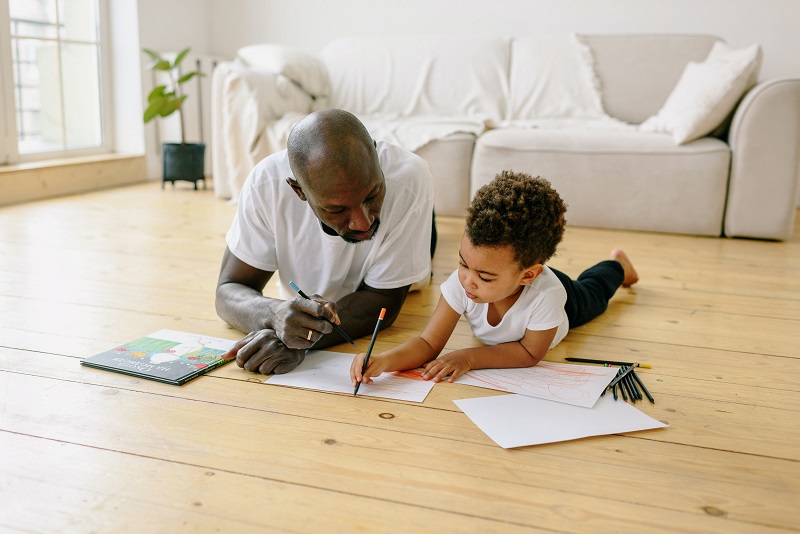 July 2021 — Elsa was the earliest "E" storm we've ever experienced, and Colorado State University now has raised its 2021 Atlantic hurricane season prediction. We should now expect 20 named storms, says CSU. This, after the unprecedented 2020 hurricane season.
Disaster relief funds will be vital this year. And this brings up multiple problems for people in the hurricanes' paths with no clear title to their homes.
Heirship Property and Financial Stress
Hurricanes are hard on Texas, Florida, Louisiana, Georgia, the Carolinas, Alabama and Mississippi, and other coastal states. Many residents of these same areas hold heirship property. This means their homes have been passed from owner to owner without paperwork. This also means the current resident lacks the basis to insure the house, or to claim disaster assistance after storms and climate-related emergencies. Often, a record of paid property taxes is not enough. Owners need to present clear titles to get long-term disaster recovery assistance.
Throughout the Southern states, heirship property comprises more than a third of Black-owned land. Other affected communities include whites in Appalachia and other rural areas, indigenous groups, and Mexican-Americans. Without titles, the homeowners cannot tap into their real estate as a source of wealth.
An opinion piece by Albert George points to the Gullah-Geechee communities along the islands dotting the South Carolina, Georgia and Florida coasts. The descendants of West African people enslaved for their expertise in growing rice, they legally received the lands they cultivated after the Civil War. Yet much of their heirship property has already been taken over by hotel and condo developers. A hurricane could wipe out all they have left.
A report produced by North Carolina Sea Grant shows how easily heirs' land can be taken away from homeowners in partition sales — made when developers pit heirs against each other to extract the value of the land. Low-income homeowners are left without the means to defend themselves from real estate developers and timber speculators.
Rebuilding: The Importance of Home Titles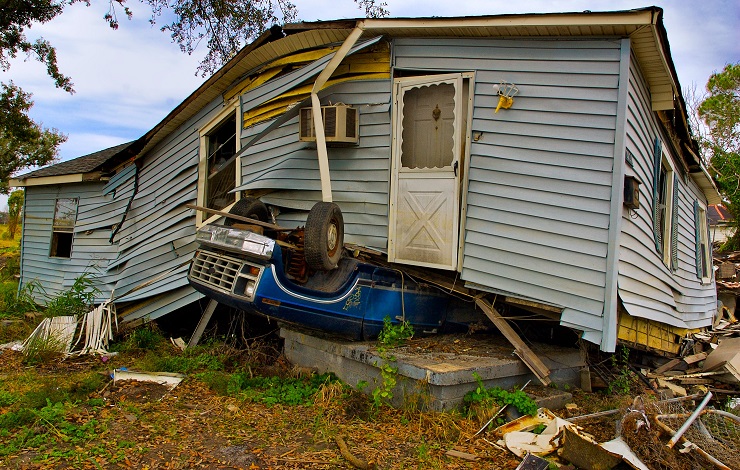 After Hurricane Katrina in 2005, the heirship property issue surfaced in full force. Thousands of people with severe damage claims were turned away for lack of titles or for not having power of attorney from everyone else who might have inherited the property in probate. Some of these people were not allowed to return home.
And after Hurricane Matthew in 2016, many thousands more faced the same problems. Name a hurricane, and it happens.
The issue stems from a general aspect of real estate law. If someone leaves no will behind, and there is no deed showing someone else has the right of survivorship, then the legal identity of the next owner of the home may be unclear. Perhaps there are many heirs with claims to the home under state intestacy law. If so, then they all have to give permission or renounce their claims to the title if any one homeowner is to act on behalf of the home.
Methods of Proving Heirship
State law may allow various methods of conveying ownership and clearing title to a house, preventing future problems.
The Texas affidavit of heirship becomes evidence of title five years after it is recorded in the Texas county where the property is located. The affidavit includes a legal description of the property and empowers named heirs to resolve the affairs of a deceased homeowner. Note, though, that this instrument can be contested.
Many states have small-estate proceedings that pass property to the heirs in a streamlined alternative to full probate, if the property value is under a set amount.
A growing number of states allow homeowners to use transfer on death deed forms. The form includes a legal description of the property and directs it to be conveyed upon the homeowner's death to the named beneficiaries.
Such options may not be available for heirship properties that have passed under the legal radar for an extended period of time. In many cases, an heir or heirs simply stayed in the home or moved in without dealing with the county court system, and this might have happened over generations. There may, therefore, be missing heirs with legal claims to the property. This situation calls for legal assistance to obtain a clear title.
Help in South Carolina
The nonprofit Center for Heirs' Property Preservation in Charleston, South Carolina is devoted to the preservation of heirship property. The founders could not stand by and watch the further loss of African-American family land. The group proactively works with family networks to establish clear title to the land, to create homeowner eligibility for home repair assistance, and to facilitate estate planning for homeowners.
Early support for the Center came from the Ford Foundation, the South Carolina Bar Foundation, and South Carolina Legal Services. By 2020, the group was celebrating its 15th anniversary, serving 18 counties, and also running a sustainable forestry initiative. The group encourages property owners not to sell timber for quick money, but to learn how to manage their land and keep profits within family networks.
Once a title is cleared, what can the owners do to safeguard it? Writing a will is important. Paying property taxes faithfully also creates an important paper trail to show ownership, and it keeps tax claims (liens) from being attached to a home and clouding the title.
☛ Vesting a title is as important as having a will. Do you know how your title is vested? See our guide here.
A Need for New Legal Solutions
The Federal Emergency Management Agency (FEMA) could change the way it addresses heirship property holders, Albert George argues. It could work with the resident of the home who was there when disaster struck. That resident could be deemed the agent for the collective heirship, so that every niece and nephew wouldn't need to be tracked down for power of attorney before assistance could be offered.
As for a national policy change, Prof. Thomas Mitchell spearheaded a commission to lay the groundwork. The result came in 2010 with the Uniform Partition of Heirs Property Act. Grassroots support got it into law in Florida, Georgia, South Carolina, Texas, and several other jurisdictions. This model law offers heirship property owners a way to obtain due process and distribute the value of the land among the heirs, conserving their wealth and fending off real estate speculators. Track its progress here.
Millions of households will be affected by strengthening storms, rising sea levels, and recurring flood events in the coming decades. Homeowners in minority communities may lack access to estate planning services yet need it most. The heirship problem needs attention and it needs solutions. They're beginning to emerge.
Supporting References
Albert George in The Hill: FEMA, Don't Drive the Gullah-Geechee From Their Land (Apr. 17, 2021).
John Ydstie for National Public Radio: Katrina & Beyond – No Title? No Easy Access to Post-Katrina Aid (All Things Considered, Apr. 28, 2008).
Texas Estates Code §203.001:  Nonjudicial Evidence of Heirship.
Law Office of Sandra Thompson: Cloudy Title, Heirship Property, and Hurricanes (undated blog entry).
Atty. Belinda Martinez for Lone Star Legal Aid: Quick Title Clearing for Disaster Survivors (Jan. 15, 2021).
Ann Carpenter and Sarah Stein for The Florida Housing Coalition's Housing News Network: Landmark Act in Florida Aims to Keep Land (and Wealth) in Black Families (Jul. 2020; internal citations omitted).
Photo credits: Ksenia Chernaya, via Pexels, and John Middelkoop, via Unsplash.