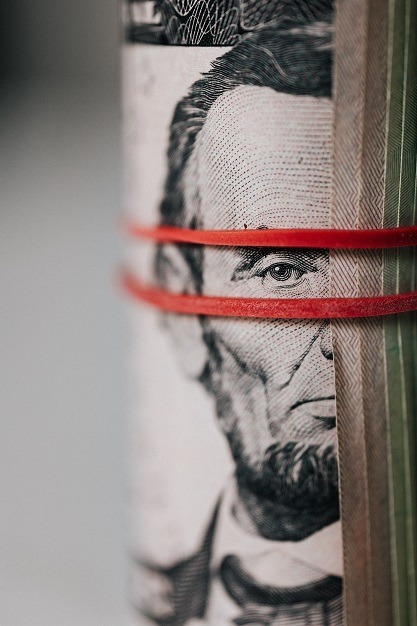 Is There Any Escape From Them?
If you bought a home before the recent surge in real estate prices, you likely saw your home equity go up quite a bit. And you've likely been the recipient of "Sell your house to us" solicitations, and maybe even tempted to sell at these fabulous property values.
Meanwhile, many people are wondering why they have been left out. With the cost of homes so high, many working people feel that homeownership may just never happen.
And those who do own, and want to put their homes on the market, might well have second thoughts. Without remarkable wealth, who could buy back into this market? The idea of just renting somewhere "until the market cools" is looking like a fantasy.
Renting a One-Bedroom Apartment? Nearly Half of U.S. Workers Can't Afford It.
Even before the coronavirus, close to two-thirds of the U.S. population said they couldn't afford to be homeowners. And today's apartment prices are hardly a consolation. For years, rent prices are winning the race against pay raises.
Nearly half of U.S. workers lack the funds to rent a one-bedroom apartment. They have to be making at least $20 an hour, or it doesn't work out. With a U.S. median wage of $21 an hour, nearly half of workers… aren't.
The average Black or Hispanic worker earns $17 and change. Meanwhile, the federal minimum wage is still only $7.25 an hour. Some places have set higher minimum wages, but it's been left up to companies to actually pay living wages, and many of them clearly fall short.
What's more, the average rent in most U.S. metropolitan areas keeps going up. In some places this is more pronounced than in others, according to the Zumper National Rent Report. Take Boston. Believe it or not, Boston's median one-bedroom rent is up, as of January 2022, by 26.5% since just a year earlier!
Across the United States, rent hit another all-time high in early 2022, with the median one-bedroom up 12%, and two-bedroom rent up 14% in the span of just one year. New York City, San Francisco, and Boston are the top three in jaw-dropping rent prices, with all three cities demanding more than $2,700 a month for a one-bedroom apartment. The NYC median rent is now $3,620 a month.
Monthly mortgage payments are also rising far more than incomes are. The National Association of REALTORS® keeps track. In just a year's time, NAR found, the typical monthly mortgage payment went up a startling 19% (from $1,040 to over $1,240). Incomes are growing, but by less than 5%.
Mortgages that command more than 25% of a household's income become financially stressful. And any household that spends more than 30% to keep a roof overhead will skimp on food, medical needs, and education. When such important needs go unmet in a society, we are all the poorer for it.
How Can We Have a Richer Society?
As Spencer Bokat-Lindell put the point in The New York Times: our housing crisis is a choice. We can press for better political decisions to ease the pain felt by nearly half the working people in the country.
One advocate for elder homeowners, renters, and retirement communities is LeadingAge. The group works at the federal level, pressing lawmakers to fund the Department of Housing and Urban Development (HUD). LeadingAge supports funding for affordable homes, and is campaigning for the $700 million HUD budget request to make rental assistance available to older residents.
Another strategy is finding ways to increase the supply of housing by tweaking zoning rules. Where there's a will, there's a way. Local governments can offer incentives to builders who allocate space to financially accessible units.
 ☛ "Upzoning" means rezoning for higher housing densities. Suburban upzoning advocates point to the benefits of mid-density housing, such as more accessible housing costs. Learn more about upzoning for affordable housing at Deeds.com.
Economists and history have shown that a higher minimum wage would also help. Some people are still trying to get by on the national minimum wage, $7.25 an hour, and are spending more than half the money they earn on rent. When states set their pay scales higher, workers spend relatively less on housing, and have more discretionary income to support their local economies.
There are plenty of further policy ideas that could help regular people buy homes. Perhaps governments could wield the power of taxation over the large, publicly owned corporations that keep buying up real estate and focusing on high profits. Meanwhile, is there any place to find homes at, well, relatively fair prices?
The National Association of REALTORS® recently published its 2022 Housing Market Hidden Gems. The idea is to unearth places people can by homes that are "still relatively affordable, undervalued, and, therefore, likely to appreciate for buyers."
As NAR defines it, a hidden gem is a pocket of the overall market that has a relatively low median price-to-income ratio. These areas, as it turns out, are largely in the southern states. Those with the best overall rankings and descriptions include:
Alabama's fast-growing Daphne–Fairhope metro area. Wages are on the rise here — and buyers are coming.
Northwest Arkansas. The Fayetteville, Springdale, and Rogers metro areas in Arkansas and Missouri are also considered gems. They have healthy job markets, including wage gains that are keeping pace with the rising housing market.
Melbourne and Pensacola, Florida. NAR rates these two cities as much fairer in housing costs than the other popular Florida metro areas of Miami, Orlando, Sarasota, Port St. Lucie, Fort Myers, and Tampa.
San Antonio-New Braunfels, Texas. While Austin rises as a tech hub and its real estate market surges, San Antonio offers some relief. Therefore, homes for sale in Texas Hill Country are drawing attention. The Dallas–Fort Worth area is still undervalued, so that's another option.
Spartanburg, South Carolina. Spartanburg has a notably lower median home price, at just under $200K, than the prices in metropolitan Charlotte, where you'll pay about $280K or more.
Tucson, Arizona. Not only is it a place of remarkable natural beauty; Tucson is also inexpensive, as compared to Phoenix. But neither city is what you'd call a bargain basement. The median Tucson home is priced above $260K, and Phoenix is now well above $360K.
Finally, if you can buy you home now, you are indeed fortunate. Interest rates on mortgages are still attractively low — for now. While the best time to buy a home was before this unbelievable market surge, the next best time may be now.
Supporting References
Jeff Andrews for Zumper.com: Zumper National Rent Report (Jan. 27, 2022)
The National Association of REALTORS®: Housing Statistics – Housing Affordability Index. 
Michael Hyman for the National Association of REALTORS®: Economists' Outlook – Housing Affordability Conditions Slightly Weaken in November (Jan. 14, 2022).
Scholastica Gay Cororaton for the National Association of REALTORS®: Economists' Outlook – Top Ten Hidden Gems of the Housing Market in 2022 (Dec. 16, 2021).
Michael Hyman for the National Association of REALTORS®: Housing Affordability Conditions Decline in October (Dec. 15, 2021).
Spencer Bokat-Lindell for The New York Times: America's Housing Crisis Is a Choice (Aug. 10, 2021).
Andrew Witherspoon and Alvin Chang for The Guardian: Nearly Half of American Workers Don't Earn Enough to Afford a One-Bedroom Rental (Aug. 12, 2021; citing data from the National Low Income Housing Coalition).
Laura Kusisto for The Wall Street Journal: More Renters Give Up on Buying a Home (Apr. 3, 2018).
Kimberly Bonvissuto for LeadingAge(via McKnights Senior Living): Continual Delayed Funding on HUD Affordable Housing Programs "Wreaks Havoc" for Providers, Older Adults (Jan. 31, 2022).
Photo credit: Karolina Grabowska, via Pexels.