Plenty of tech innovators are coming up with interesting options to support home buyers, agents, and window shoppers. Many have multiple useful features, and some are pretty fun concepts, too. Here are some of the standouts.
Note: We're not advertising here or getting paid by anyone connected to the app world. This overview is simply meant to bring our readers a sampling of what's out there. We can't guarantee any of the apps, although we love to follow the progress tech is making in real estate. It's a good practice to check out reviews from multiple sources before choosing an app, just as it is when choosing a real estate agent!
Flyhomes
Flyhomes, Inc. "helps you buy the home you love — fast!" Buyers don't need to come up with 20% down payments to use the service. They can find mortgage, title, and escrow resources here. Flyhomes connects buyers with licensed agents, and enables the browsing of home listings by location. Buyers can get assistance with bidding for the homes of their choice with Flyhomes Cash Offer support. Flyhomes also helps people buy one home while selling another. And it offers protection for buyers who have to back out of deals.
The site offers market analysis and other intelligence tools on its app, and a portal for customers to organize their adventures. Flyhomes works with loan officers to provide customers competitive terms, fees, and interest rates.
Flyhomes is active in some of the hottest U.S. markets, and shows listings in Washington, California, Massachusetts, Colorado, Oregon, and elsewhere. According to Glassdoor, Flyhomes is rated 4.1 out of 5, based on 225+ anonymous employee reviews.
☛ Thinking of buying your first home? To have more fun, be prepared! Check out First-Time Home Buyer Pro Tips on Deeds.com.
DwellWell
Then there's DwellWell, an app "built for a new generation of homebuyers." People sign up on the platform, which explains the mortgage process, helps guide their searches, and matches home seekers to agents. Customers can find online guidance all the way through closing day. And there's a social media element here too, with people commenting on offerings from a variety of multiple-listing sites.
Once the buyers are prepared to move forward, DwellWell sends messages to introduce them to three local agents. Then, the virtual interviews begin. Buyers pick agents whose styles match up with their own expectations.
For agents, DwellWell is a lead generation tool. The platform enables pre-approvals, so agents know they are getting potential buyers. DwellWell also promises to send the agents prepared buyers. It teaches buyers what to expect during the financing process and the home selection journey, and how to prepare for closing. With the platform acting as the go-between, agents do not need to split their commissions.
Learn more about DwellWell at LinkedIn.
Ten Sixty
Ten Sixty Inc., with its 1060 app, has an exciting collection of one-minute videos posted by agents. Why was this app made? As the website describes it:
Gone are the days of over-polished photos of homes that misrepresent the actual property. Short form video pushes content creators to shoot amazing, entertaining and authentic videos — with just their mobile phone "on the spot."
Agents upload their own videos free of charge onto the platform. They can even shoot videos directly with the app. The tech puts music into the visuals for a professional touch.
Accounts are interactive. There's an instant chat feature to let potential home buyers or renters send messages with their queries about the properties.
The contact address is in San Francisco, but the video collections have an international reach.
Ten Sixty allows one-click sharing to the most popular social media platforms. Like social media, it includes personalized feeds, sharing, commenting, and saving features. Buyers receive new listings based on their preferences. They can also share documents with their agents through the portal.
TikTok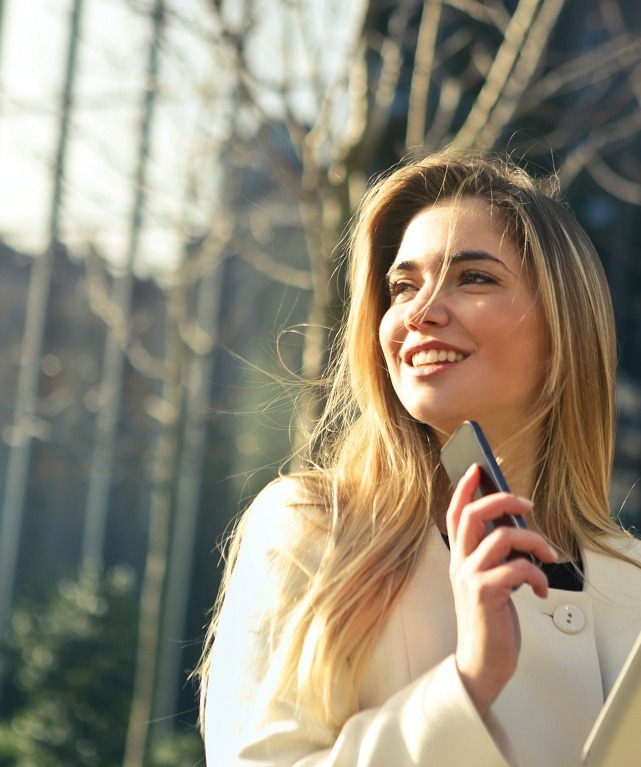 Real estate agents are also on Instagram, Pinterest, Facebook, and, of course, TikTok. Short clips on TikTok reach Gen Z, so a growing group of industry professionals are making their own homemade real estate video clips. To watch short videos related to mortgage lending on TikTok. Just follow the tag.
Some mortgage influencers have follower lists numbering in the thousands, with multi-million "like" counts on their offerings. For a sample of what's out there, here's a TikTok video collection about the mortgage approval process that's earned popularity for being as funny as it is informative! (You don't need to set up an account just to look.)
What's not quite so funny? FBI Director Christopher Wray is currently telling regulators that Chinese-owned TikTok needs tighter regulation if the app is to keep running in the United States.
Tried and True
There are plenty of online tools that do a fine job of informing a buyer — even without the Gen Z vibe of the above-listed apps. Performance varies by location, so you might want to sample a few of these well-known platforms and see what works best for you:
Redfin. Set up alerts and get accurate, continually updated home value estimates. Do searches for any city and the phrase housing market for a very helpful overview of where you're buying in various regions or cities.
Zillow. This popular standby has frequently updated listings. Sometimes it has too much information, though. Trulia, a subsidiary of Zillow, also has a lot of fans. You'll want to cross-check the information that matters most to you with different real estate sites.
Zenlist. If you're looking for virtual tours, or want a good take on the "coming soon" properties, check out Zenlist at the Apple store.
Agent's company portal. Got our own agent? Ask about a client portal. Today's company websites let you select houses you'd like to check out. Your agent can follow your picks online, and send you new listings that suit your preferences.
Homesnap. Check out the website or the app. Homesnap has the data you're seeking, lets you save your picks, and sends you price drop alerts. It also helps you find a real estate agent near you. Its chat feature lets you keep in touch at a moment's notice. Homesnap a offers cutting-edge house showing feature, too.
Regional apps. Do a search for real estate apps in your area. For an example, the Northern New England Real Estate Network (NEREN MLS) gives you the latest information on Connecticut, Vermont, New Hampshire, Maine, Massachusetts, Rhode Island, and parts of New York.
Generally, all apps pull the same information, but some are quicker to update and some are easier to use on the go. It's best not to rely on the internet as the sole source of reality. Double-check the information with your real estate professionals. You or your agent will want to check city or county government sites as well, for public tax and title information about any home you consider buying.
Whether you are learning, looking, or buying, we hope you enjoy the journey!
Supporting References
Bonnie Sinnock for National Mortgage News: Originations – How Lenders Are Using TikTok to Reach Gen Z Mortgage Borrowers (Jan. 20, 2022).
Bloomberg Tech & Telecom Law: FBI Is 'Extremely Concerned' About TikTok Data Issue, Wray Says (Nov. 15, 2022).
And as linked.
Photo credits: Samson Katt and Andrea Piacquadio, via Pexels.