We live in interesting times. And this real estate market is doing its part to keep us on our toes.
If you hope to successfully sell or buy a home in the months ahead, you'll need to read the signs. Here's what to look out for.
Home Prices: Going Up?
Home prices went down in December 2022 and January 2023. After that, they rebounded. Buyers snapped up most February listings in less than a month. Prices not only came back — they kept rising, and actually touched new highs in the first half of 2023.
The median price refers to the cost of a home in the middle of the pack — half the homes cost more, and half the homes are cheaper. The median existing home price in May 2023, reports the National Association of Realtors® (NAR), was a whopping $396K.
Now, what do "property values going up" mean for everyday buyers?
As of late June 2023, with mortgage interest on a 30-year, fixed rate loan hovering around 6.7%, a buyer with a 20% down payment had to prepare for a monthly mortgage bill of $2,258 for that median-priced home. That monthly cost, Black Knight says, has never been higher.
But property values are still fluctuating, and still uneven. San Francisco and San José home prices have drooped. The pricey California market could certainly stand to mellow out. Major California markets are already down by about 6% year-over-year, and the downward trend could carry over into next year, too.
Then again, desirable West Coast listings are becoming scarcer, so any drop will surely be shallow.
Austin, Texas, is another story. Austin attracted tech entrepreneurs and approved a lot of construction after Covid hit. Thanks to a strong housing inventory, Austin prices are down more than 13% from the city's 2022 highs.
Who's Afraid of 7% Mortgage Rates?
In the midst of the 2022 real estate frenzy, a planned spike in mortgage interest rates became a speed bump for runaway housing inflation. To the extent rates rise, buyers are put off, so home prices are kept in check.
That dip lasted for a few months. But in mid-2023, buyers are no longer shocked to find mortgage interest at levels from 6% to 8%. And that's just what we're likely to have through the rest of 2023. If we look back over four decades of data, mortgage interest is around 7% through that time. So a 7% rate is normal, in the big-picture context.
And now, in the summer of 2023, sales activity is brisk. This means buyers are still not getting many bargains. Redfin reports that the average seller is getting paid the home's listing price — plus a little more. Major metro areas in the Midwest and Northeast, especially, are attracting buyer competition. In fact, in the United States overall, supply remains tight, so sellers are still doing well.
Weirdly enough, though, sales are down from a year ago. Fewer homes are coming onto the market than we had last year, because so many homeowners who have mortgage rates comfortably under 5% want to stay in place to keep their low mortgage rates. No wonder total inventory is now about half of what it was just before the pandemic.
That said, material supply chains are straightening out, and home builders are coming back. The bulk of the building activity, according to a recent report in The Wall Street Journal, is happening in Texas and South Florida.
Market Watchers Think a Balance Is Returning. Step Back to See It.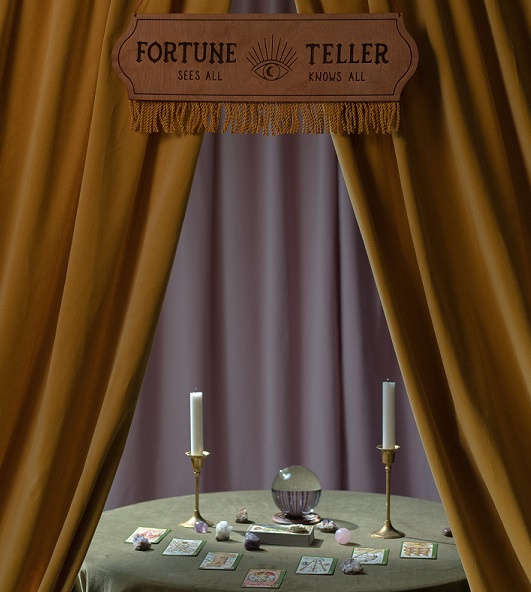 This market seems unpredictable for the person trying to meet life goals. But stand back. Look at the big picture. The market could be finding its way back to something like its former, decades-long pattern.
According to predictions from NAR, here's the likely scenario for the rest of this year: While the pricey West dips and the Northeast and Midwest rise up, overall home prices across the nation will go down nearly 2% by the end of 2023.
So there we have it. If NAR's right, that slight downward trend in a few months means buyers can then come into the real estate market with a stronger hand. And that, in turn, will foster a more balanced market. Hopeful first-time buyers with government-backed loans will be able to make some moves in that environment.
Then, the median price is expected to go up about 2.8% in 2024. Which is actually lower than the historical norm for real estate inflation. (To put this into perspective, recall that housing inflation was rising at a rate above 18% in 2021!)
As prices continue on a (more tempered) rise in 2024, some of the buyers who paid sky-high prices in the 2021 seller's market will be able to breathe a sigh of relief. If all goes as predicted, they will see their home values catch up to what they paid for them. They will be able to start building home equity.
And if mortgage rates stabilize or even slide down a little, as some market watchers think will happen, these homeowners might even get back into the market again. Some will be happy to sell their homes and get financing to buy other homes (because loan interest will be cheaper).
One More Thing: What About the Condo Market?
The market for condos could be distinct from the trends in the broader market. Condos, after all, fill in the lingering vacuum for starter homes in many areas. Especially in the markets that appeal to the younger generations, condos listed under $300K are must-haves.
☛ See: Condos Are Cheaper. That's Not the Only Reason Younger Generations Want Them.
If the economy experiences a recession, we're likely to witness even more interest in condos. That interest could come from buyers of primary homes and investment properties alike.
From an investment perspective, the popularity of housing under $300K makes a well-maintained condo a relatively safe asset in an unpredictable economy.
Supporting References
Figures from the Black Knight Home Price Index, as reported by Black Knight (Jul. 10, 2023).
Anna Bahney for CNN Business (Cable News Network, a division of Warner Bros. Discovery): Home Prices Just Broke a Decade-Long Streak (Mar. 21, 2023).  
Diana Olick for CNBC.com: Home Prices Are Hitting New Highs Again, as High Rates Put the Squeeze on Supply (Jul. 10, 2023; citing Robert Reffkin at Compass Real Estate).
Audrey Russo and Zoe Strothers for WFSB.com (WFSB Rocky Hill, CT, a part of Gray Media Group, Inc.): Taxes Increase in Waterbury as Property Values Go Up as Much as 100% (Apr. 6, 2023).
Jennifer Taylor for Yahoo Finance via Yahoo.com: 2023 Housing Market Correction – Forecast for the Rest of the Year (Apr. 27, 2023; republished from GOBankingRates.com).
Pete Grieve for Money.com: Here's Where Home Prices Are Heading This Summer, According to Experts (May 1, 2023). 
Amina Niasse for The Wall Street Journal: Home-Builder Stocks Are Booming as Homeowners Stay Put (Jul. 6, 2023; quoting Rafe Jadrosich at Bank of America).
National Association of Realtors®: Pending Home Sales Decreased 5.2% in March (Apr. 27, 2023).
And as linked.
Photo credits: Ylanite Koppens and cottonbro studio, via Pexels.