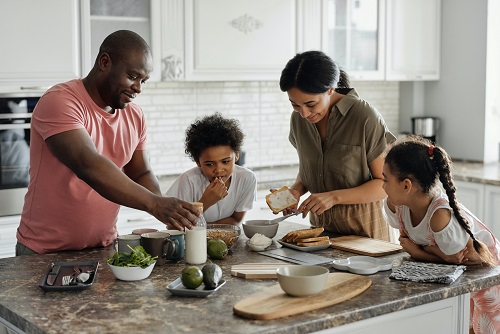 Black-owned homes are regularly low-balled in appraisals. It's been happening for generations. Now, the Biden administration is confronting the issue.
On June 1, 2021, the president said a new task force will deal with race-associated disparities in home appraisals. Housing and Urban Development (HUD) Secretary Marcia Fudge will lead the team as it embarks on a thorough review of current appraisal methods and outcomes, and as potential remedies are considered.
The task force will consist of a large group of agencies and financial groups, encompassing the Federal Reserve, Freddie Mac and Fannie Mae, the Consumer Financial Protection Bureau, and a host of financial groups. It will seek information and guidance, too, from civil rights nonprofits as well as the appraisal industry and its state-based regulators.
Lost Retirement Savings for Black Households
At the core of the matter are appraisals based not simply on a property's own features and characteristics, but also on community profiling. When a home is undervalued because of race, national origins, or even the financial histories of people in an area, a particularly harmful form of financial discrimination arises, as:
Low appraisals deprive sellers of the fair value of their homes.
Low valuations compel buyers to cope with a higher loan-to-value ratio, meaning they will pay higher interest rates for their home loans.
So, at the same time sellers in traditionally Black areas get lowball appraisals, they pay more to finance the homes they buy. That extra outlay of cash can be, and has been, quantified. A study titled The Unequal Costs of Black Homeownership was published in 2020 by Attorney Michelle Aronowitz together with researchers at the Urban Institute and the Massachusetts Institute of Technology. Guess how much more Black Americans pay to own their homes? The study authors answer:
It's a lot. The overall differences in mortgage interest payments ($743 per year), mortgage insurance premiums ($550 per year), and property taxes ($390 per year) total $13,464 over the life of the loan, which amounts to $67,320 in lost retirement savings for black homeowners. These inequities make it impossible for black households to build housing wealth at the same rate as white households.
Building equity through home ownership is one of the key methods of wealth accumulation across the country. As a nation which enshrines equal treatment in our Constitution, we have a responsibility to level this field. Moreover, discrimination in real estate transactions, appraisals included, is outlawed by state laws and the federal Fair Housing Act.
Appraisal Customs Under Scrutiny
In light of the above-described situation, where is the new federal task force likely to press for changes? Most of the discussion focuses on two areas:
Mandatory data reporting. Home appraisal data could show us how and where bias comes in. A transparent database could put pressure on appraisers to make unbiased valuations. Such a system could be created under the auspices of Fannie Mae and Freddie Mac. At the moment,these entities hold the appraisal and valuation data, along with the Federal Deposit Insurance Commission. These entities — all are part of the task force — will likely need to provide access to current and ongoing information.
Automated valuation methods. The broad adoption of automated valuation software could potentially take human bias out of appraisals. The thrust of this would involve standardizing the inputs that may go into a valuation — such as footage, room counts, and the number of bathrooms.
Well-designed software could make home valuations fairer and simpler for everyone. But it's not as though digital tools aren't available. Why is the trend going the other way, then? In fact, statistics show the appraisal disparities are rising. Disparity has been growing in comparative levels of Black homeownership, too, versus the general U.S. homeownership rate.
One reason appraisals resist remediation appears to be the application of professional discretion in the appraisals process. In the words of the Appraisal Institute: "An appraisal is a professional appraiser's opinion of value." The appraiser should supply "objective, impartial, and unbiased opinions," the Institute adds. Yet human opinions are influenced by assumptions. To expect objectivity, without some form of data-driven accountability, is optimistic.
Jamie Owen, an appraiser in the Greater Cleveland area, quotes The Appraisal of Real Estate (14th ed.):
While anyone can have an opinion of value, appraisers are professionals with training and expertise in the accepted valuation methods and techniques who have an ethical obligation to remain disinterested and unbiased while performing an appraisal. That professional expertise gives the value opinion of an appraiser credibility in the marketplace that that the opinions of others market participants do not carry.
In many situations, Owen concedes, it is "challenging to remain neutral." Owen also mentions the importance of relying on comparable sales in the area.
For its part, the National Association of REALTORS® is concerned that the public is reaching conclusions about the appraisal system based on media stories alone. Regarding the potential of new software systems for appraisals, the Association states: "NAR believes a traditional, in-person appraisal continues to provide the most comprehensive and thorough opinion of value for a real estate transaction." Nevertheless, the Association acknowledges a "need to ensure that consumers are able to file a complaint of discrimination without undue burden or confusion."
A Call for Dynamic Remediation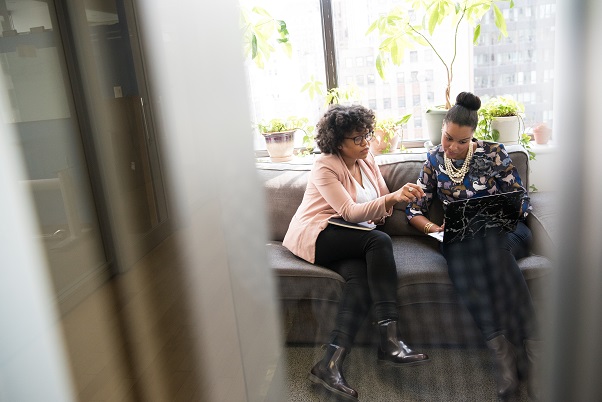 The problems faced by homeowners in historically Black areas didn't take root overnight. Redlining — effectively shunning certain areas based on the cultural and racial identities of most residents — has a long history. Banks and title companies have refused to finance or extend insurance coverage to home shoppers in areas characterized as financially risky. Many residents of those same areas have yet to rebound from the 2008-09 subprime mortgage bubble, which took a trillion-dollar toll on Black and Latino households.
To spare borrowers from paying penalties for the areas they live in, dynamic remediation is called for. Delegate Jazz Lewis of Maryland, for example, says states need voucher initiatives to make "high-opportunity" residential areas accessible to members of minorities who wish to pursue such options.
☛ For related information please see Update: Black Home Ownership 2021 by Deeds.com.
Can home appraisals rest solely on a home's features, and not its surrounding neighborhoods and sale prices? There will be objections to overcome, and new understandings to work out, in a real estate industry that has focused on "location, location, location" for generations.
For now, the Biden administration has taken a crucial first step. If the country is to make progress in solving its toughest challenges, the tone at the top is key.
Supporting References
Evan Weinberger, Bloomberg Law: Biden Kicks Off Effort to End Discrimination in Home Appraisals(Jun. 18, 2021).
Michelle Aronowitz, et al., The Unequal Costs of Black Homeownership (Oct. 2020; internal citations omitted).
Appraisal Institute®: The Appraisal Profession.
Cleveland Appraisal Blog (by Aspen Appraisal Services): What Does It Mean to Be Neutral? (Jan. 23, 2020).
The Harvard Joint Center for Housing Studies: The State of the Nation's Housing 2020.
Sehar Siddiqi for the National Association of REALTORS®: Washington Report – NAR Comment to FHFA on Appraisals (Mar. 1, 2021). 
Charlie Oppler, President, National Association of REALTORS®: Letter in response to a Request for Information on Appraisal-Related Policies, Practices, and Processes from the Federal Housing Finance Agency (Feb. 26, 2021).
Photo credits: August de Richelieu and Christina Morillo, via Pexels.com