The U.S. Department of Justice (DOJ) has just settled an unprecedented lawsuit against a mortgage-only lender, Trident Mortgage Company. The DOJ is targeting "modern-day redlining" — practices which put mortgages off-limits to minority applicants. Trident admitted no wrongdoing.
The subsidiary of Chester County, Pennsylvania-based Berkshire Hathaway HomeServices Fox & Roach did agree to set aside more than $20 million for home loans in underserved communities.
The suit and the settlement show the DOJ is serious about targeting banks and mortgage lenders found neglecting or avoiding minority borrowers. The settlement was announced on Jul. 27, 2022.
What Is Redlining? A Violation of Three Major Laws.
In redlining, lenders won't offer loan products for homes in specific areas — because of the makeup of the population in those areas. Redlining used to involve drawing actual red boundaries on maps. The lines showed where lenders blocked certain areas from mortgage loans, because of the race or national origin of people living there. That practice was barred nationwide in 1968, by the Fair Housing Act. It also offends the Equal Credit Opportunity Act.
The DOJ also supports the enforcement of the Consumer Financial Protection Act. This law bans services that fail to adhere to federal consumer financial law.
Studies have shown that Black mortgage applicants — often despite their educational background, income, and potential — face systematic bias in lending. The "homeownership gap" is worse for Black households today than it was before the Fair Housing Act was passed. A lack of access to financing means missed opportunities to build wealth through real estate.
No wonder the median Black household has about $24,000 saved, compared to the median white household's $188,000. Today, around three-fourths of white Pennsylvanians live in their own homes. That's true of less than half of Black Pennsylvanians.
Trident Signed Agreements With Three State Attorneys General.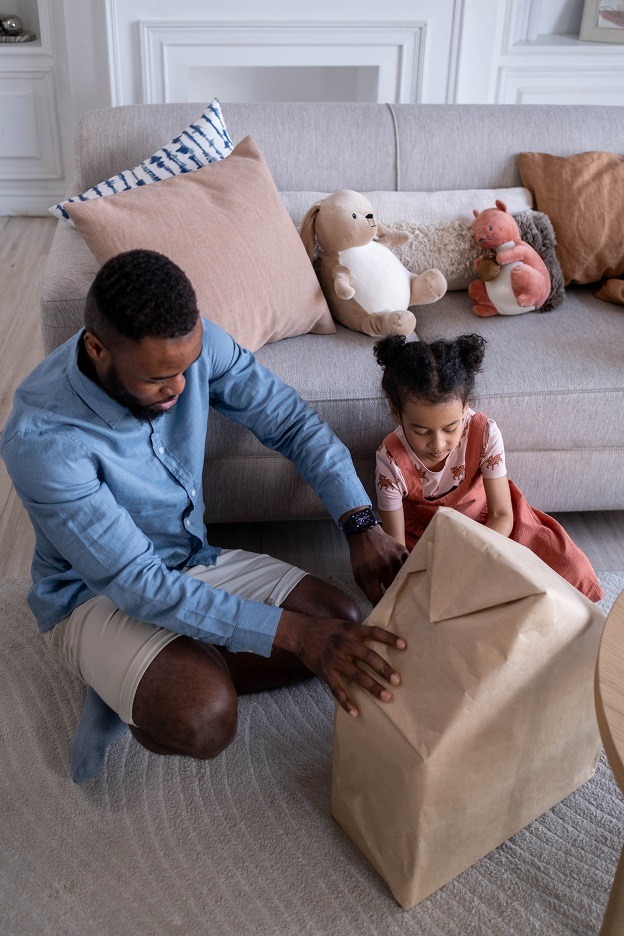 The DOJ alleged that Trident systematically denied mortgage approvals to potential borrowers in Philadelphia, PA; Camden, NJ, and Wilmington, DE from 2015 to 2019. (The company stopped lending in 2020.) At the same time, the government said, Trident regularly financed homes in well-off, mostly white areas. In Philadelphia, it focused on wealthy sections like Chestnut Hill and Queen Village. The DOJ's court filings further claim that company staffers talked dismissively of "ghetto" neighborhoods in emails, and made other demeaning remarks.
Along with the federal suit, the case involved separate legal actions by Pennsylvania, New Jersey, and Delaware. All three states claimed complained of discrimination by Trident — the second largest mortgage lender in the Philadelphia area, after Quicken Loans.
Here is what Trident now must do, under its settlement with federal and state governments:
Trident Mortgage Co. must spend $20 million to diversify access to financing.
Trident must direct $18.4 million of these funds into loan subsidies for potential homebuyers in underserved neighborhoods.
The rest of the funds must bolster financial education, as well as community partnerships and outreach.
The contracting firm that distributes the funds must have at least four offices, with dedicated loan officers, in mostly-minority neighborhoods of Philadelphia, Camden, and Wilmington.
The company will also pay a civil penalty of $4 million. So the agreement comes out to $24 million in total.
And it's not the DOJ's only recent redlining settlement.
In Late 2021, the Justice Department Launched Its Combatting Redlining Initiative.
In October 2021, the Justice Department announced an agreement to settle its case against Trustmark National Bank, for alleged redlining in mostly Black and Spanish-speaking communities in Memphis, Tennessee. Simultaneously, the department unveiled its Combatting Redlining Initiative.
The Trustmark case showed that the federal government will scrutinize race-based bias in lending software. In other words: algorithmic discrimination.
☛Today, mortgage lenders scan financial accounts electronically to assess whether and how much to lend to an applicant. These companies must follow anti-discrimination laws. But what about their screening tech? Read our earlier coverage of algorithmic discrimination here.
Trustmark fully cooperated with the DOJ. It paid a $5 million civil penalty, including $3.85 million to increase credit opportunities for current and future residents of underserved sections of Memphis. It agreed to dedicate office space, personnel, education, credit repair assistance, and public outreach to these neighborhoods.
Before that, in August 2021, the DOJ publicized a similar redlining settlement (for more than $5.5 million) with Cadence Bank of Houston, Texas.
Historical Redlining, Reverse Redlining… It All Hurts.
"For far too many years, Philadelphia's Black, Latino and other communities of color have lacked equal access to lending and legal deed ownership," said U.S. Attorney Jacqueline Romero in a press release announcing the Trident settlement.
Romero explained that the areas being passed over for mortgages are historically redlined. Residents struggle to overcome social stressors, financial difficulties, and missed educational opportunities.
These same areas have also experienced something called reverse redlining. This means when minority home buyers do get loan approvals, the mortgages come with very high fees and interest rates.
In 2017, Philadelphia sued Wells Fargo Bank over alleged reverse redlining. In December 2019, a settlement was announced. Wells Fargo paid $10 million to help homebuyers with modest incomes avoid foreclosures, make their down payments, and pay their closing costs. The funds in all these cases have helped hundreds of households. As a developing pattern, they send a strong message to lenders.
☛ Are you being shut out of the market due to possible bias? The DOJ's Housing Discrimination Tip Line can be reached 1-833-591-0291.
New Strategies and Groups Are Forming to End Redlining.
Trident is a new kind of lender. It's not a bank. It's a mortgage-only company. Many of these lenders have appeared since 2007-09 — the years of the mortgage sector crisis. So it's interesting to see the government focus on practices within this new business model.
Many people in Philadelphia have limited or no access to traditional banking services. Philadelphia's lawmakers are now forming the Philadelphia Public Financial Authority, which will work with lending companies to provide access to credit. This, too, is expected to increase accessibility to mortgage loans.
Financial actors can also become members of the White House's Economic Opportunity Coalition. Citi and PayPal have announced their participation. Innovative lending companies are joining as well, and investing in the coalition's equal-opportunity initiatives. On July 28, the CEO of algorithmic lending company Upstart, Dave Girouard, tweeted:
"Our goal has always been to make credit access more equitable and inclusive for the millions of Americans who are denied financial opportunities in an unequal system."
Supporting References
United States Department of Justice, Office of Public Affairs: Press Release – Justice Department and Consumer Financial Protection Bureau Secure Agreement With Trident Mortgage Company to Resolve Lending Discrimination Claims (Jul. 27, 2022).
United States Department of Justice, Office of Public Affairs: Press Release – Justice Department Announces New Initiative to Combat Redlining (Oct. 22, 2021; updated Jul. 6, 2022).
Noah Zucker for PhillyVoice: "Redlining" Settlement Requires Philly Lender to Improve Mortgage Access in Communities of Color (Jul. 27, 2022).
Jeremy Roebuck and Michaelle Bond for Inquirer.com: DOJ Reaches "Historic" Redlining Settlement With Philadelphia Mortgage Lender (Jul. 27, 2022).
Jake Blumgart for WHYY Radio (NPR): Wells Fargo Will Pay Philadelphia $10M to Settle City's Discriminatory Lending Lawsuit (Dec. 16, 2019).
And as linked.
Photo credits: Ron Lach.