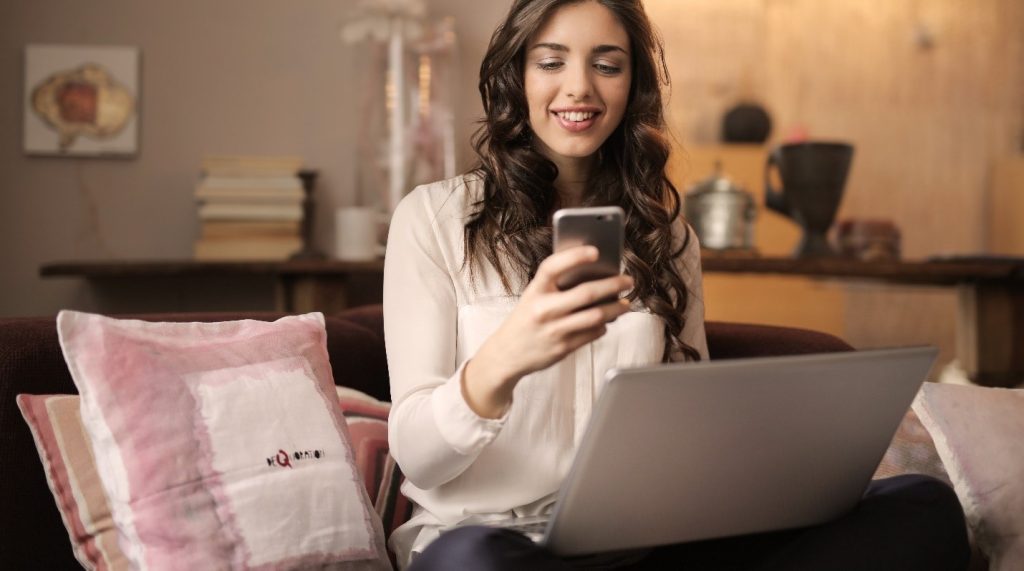 Some hopeful home buyers don't want an agent. "Why, in the age of online marketplaces and bank apps," they might ask…
"Can't I find a home myself and make a deal with the owner?"
Some write to owners, asking who wants to sell person-to-person — no agents. No bidding wars. No agent commissions.
"And why not?" a seller asks. "Why should I list my home with the MLS (multiple listing service) gatekeeper? I'm not up to the task of putting my home on the market, but I would sell if the price were right!"
Where there's a will, there's an app — and a company called Galleon is seizing the moment.
A "Linking" Site for Owners and Buyers: Just What a Stalled Market Needs?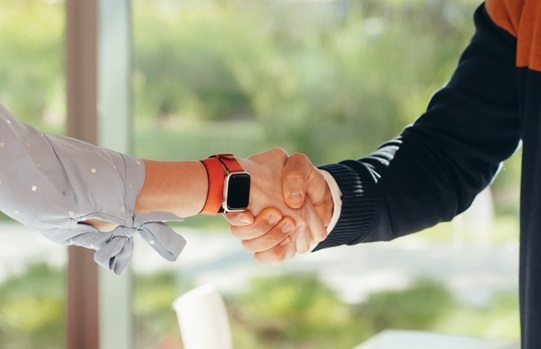 Sometimes, owners and buyers just hear about each other through the grapevine. And it's OK for them to represent themselves in real estate deals, as long as they disclose upfront that they are doing so.
Self-representing sellers and buyers have no third party's commission to pay. That can amount to serious savings for the parties. (Note that the standard 6% commission is poised to change, because of ongoing litigation by home sellers. Remember, commissions for agents are negotiable!)
There's always been a market for transactions without agents. But it isn't easy to find.
In any case, selling through the grapevine can bring up discrimination questions. Selling to a friend's friend isn't exactly the best way to ensure diversity in the transaction.
Can Galleon solve the puzzle?
The new company is "in beta" — a work in creation. But what it's doing is a sign of the times. It's creating an organized and accessible seller-buyer market online. This will bring it into the open — deterring discrimination, we can hope, as this visible market would have to adhere to fair housing laws.
And yes, Zillow already tried an idea like this: a "Make Me Move" feature that let people spontaneously accept all-cash offers on their homes. Could Galleon put a catchier, AI-powered tool in its place? Galleon expects automation, including artificial intelligence, to play a key role in home sales. If the company succeeds, it could help usher in a new era of AI-powered market analysis, valuations, forecasts, and personally tailored real estate deals.
Will new listing options bring more available inventory to the market?
We all know there aren't a lot of homes listed now. People are less willing to move when they have to find new financing at higher interest rates. Overall, today's hopeful buyers just don't have the range of options they need. This puts buyers and sellers alike in a jam.
And we might suspect that the official listings do not reflect the whole pool of potentially available homes. Some owners could be convinced to sell, if they could have a look at their options — without going through the contractual process of hiring a seller's agent.
So that's where new technology could come in. It could unlock a hidden inventory of homes, make these unlisted homes visible, and let customers do the transactions their way. This is Galleon's aim: to create a "permissionless real estate marketplace" in which ordinary homeowners or investor-owners can state the price they'd sell for, without all the preparation and commitment that goes into officially listing.
Some buyers become their own agents — literally, by becoming licensed brokers. Read more here, if you think becoming a real estate professional just might be your thing.
Galleon is starting its offerings one metro area at a time, beginning where the keenest potential buyers are.
Apps Are In. Is the MLS on the Way Out?
The Multiple Listing Service (and the commissions that are tied to it) is subject to ongoing lawsuits. But most agents are using it — at least for now.
That doesn't mean buyers have to depend on formal listings. Today's buyers tend to be tech-savvy and well-informed. They can go to real estate websites. They can use real estate apps.
Already, there are low-commission real estate sites that sort public data to empower buyers and sellers and allows transactions outside of the traditional MLS. They pinpoint qualified buyers directly, using online information about people's preferences, to do effective direct postal and social media marketing. They can also find renters who may be motivated to buy — young families, for example.
Using AI, a new breed of real estate sites can make sure the right audience sees the right advertising.
Every Homeowner Has a Price. Can Hopeful Buyers Figure It Out?
Artificial intelligence can certainly be used to:
Predict the possibility that a homeowner would consider selling, based on turnover in the area, and length of ownership.
Check out return on investments in any home improvement project before doing it.
Offer virtual home tours, and match potential buyers with features they want.
Imagine describing everything you want to a chatbot, and getting matches through an app, rather than doing all the searching yourself. Maybe even in places you never thought to look.
But can AI and robotic technology ultimately replace real estate agents — and commissions? It's too early to tell. AI is certainly revving up, though — just as the MLS faces an abundance of criticism for its gatekeeping role. In short, the MLS is headed into disruptive times.
Some people will always want the experience of an agent on their side. But for those who want direct, person-to-person deals, there will be more options. And there will be more ways for buyers to find and use those options.
Direct, Person-to-Person Home Sales: Points to Remember
Handling your own transaction can make sense for good communicators who are comfortable with the home sale and title transfer process. Keep in mind:
The parties may create the deed. (If so, they can still have sale and mortgage agreements drafted by professionals.)
An appraisal is needed to discern fair market value and enable loans.
A title company can run a title search. Title insurance is necessary if the home is financed, to protect the lender for the term of the mortgage. (An owner's title policy protects the buyer.)
Note: The materials available at this web site are for informational purposes only and not for the purpose of providing transaction advice. A financial adviser and a tax specialist can offer important, case-specific guidance. And of course, an experienced, attentive real estate agent can help inexperienced buyers avoid mistakes.
Supporting References
Status update from Galleon company rep Amanda Orson on X/Twitter (Sep. 21, 2023).
The National Association of REALTORS®: Multiple Listing Service (MLS) – What Is It?
Andrew Cigna, Forbes Business Council Post: How AI and New Technologies Are Revolutionizing Commercial Real Estate Investing (Sep. 11, 2023).
Deeds.com: Would You Become a Real Estate Broker to Buy Your Own Home? (Apr. 3, 2023).
Deeds.com: How to Do a Home Sale Between Family Members (May 20, 2022).
Devon Thorsby for U.S. News and World Report: The Best Online Real Estate Schools (Mar. 14, 2023).
Michele Lerner for Washingtonian Media Inc. via Washingtonian.com: Will AI Replace Real Estate Agents? (Sep. 12, 2023).
And as linked.
Photo credits: Andrea Piacquadio and Kindel Media, via Pexels.