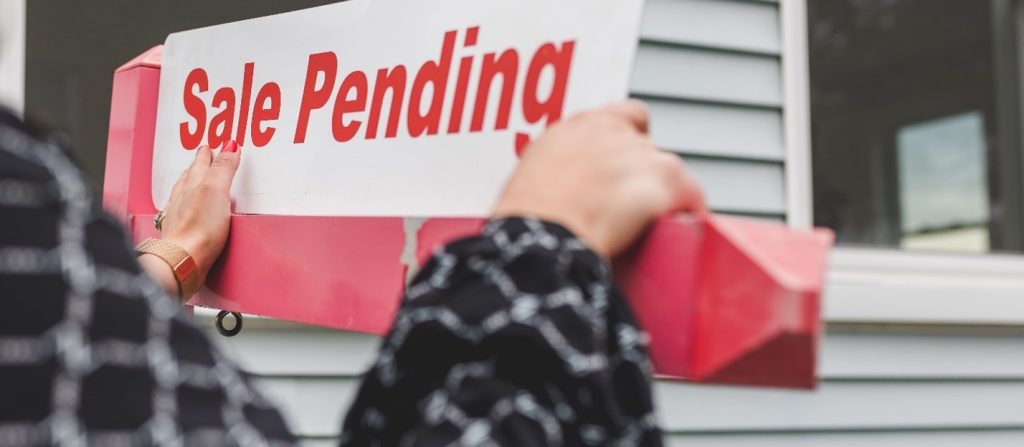 Bombshell Verdict Promises to Transform Home Sale Deals
At the end of October, a federal jury in Kansas City found some of the largest U.S. real estate players liable for inflating agent commissions. The National Association of REALTORS® (NAR) and several large brokerages colluded to set commissions, the jury found. The verdict in the Sitzer/Burnett commission case says the defendants "conspired to require home sellers to pay the broker representing the buyer of their homes in violation of federal antitrust law." Ouch.
Most U.S. homes are bought and sold, with commissions built in, through the Multiple Listing Service (MLS), which distributes home listings to popular real estate sites.
But now, a jury has told NAR, Keller Williams, and Berkshire Hathaway's HomeServices of America to pay $1.78 billion in damages to many Midwestern home sellers — named plaintiffs who objected to the commissions.
The case could radically change U.S. home buying.
Why Did the Sellers Take NAR to Court?
NAR and the brokerages have long kept commissions set in stone at 5-6%. Sellers' agents typically require their clients to agree to cover both agents' fees upfront. Then the seller's agent splits the commission between both agents, following NAR's rule.
NAR rules also keep buyers from making offers contingent on a reduced commission, the seller's lawsuit says.
Are these practices unfair? The sellers in the class-action suit thought so. And they persuaded a jury that:
The real estate industry had restricted price competition, making sure 5%-6% is the norm, regardless of how high home prices get or the level of effort an agent puts forth.
Agents can steer clients to properties that offer the commission, helping to keep U.S. home prices high.
The sellers said that the buyers should be able to negotiate the fee with their agents, and that the sellers should not have to cover their buyers' agent fees.
How Did the Real Estate Groups Defend Their Model?
The defendants, including NAR, have offered the following defense:
Commissions are fair and reasonable, as agents offer professional representation and often incur expenses in the course of a deal.
Agents are not actually required to fix commissions. Commissions are always negotiable.
If the seller pays commissions, more sales happen, because it's easier for buyers to afford agents. NAR says many home buyers can't afford to pay upfront for representation — and that's a barrier to buying.
Yet the buyer ultimately pays all the fees. Commissions are baked into the home's listing price. Michael Ketchmark, a lawyer for the sellers, considers NAR's rule a $60 billion annual tax in the form of extra commissions.
What Will Happen to Agent Commissions Now?
Over the next year and maybe longer, we can expect agent commissions to continue as they were for homes listed on the MLS, because the case isn't totally wrapped up.
Here's what's happening now:
Two of the defendant groups will appeal. It's looking like appeals from the National Association of Realtors and HomeServices of America could drag on through 2024 and beyond.
NAR is not trying to settle the case, but is asking the court to reduce the $1.78 billion jury verdict against NAR and the other defendants.
Judge Stephen Bough will come out with a final judgment. Under the antitrust law, the court may impose treble damages. So the defendants could have to pay $5 billion plus.
Ultimately, the sellers and consumer advocacy groups want sellers released from having to compensate buyers' agents. They want the judge to place an outright ban on NAR's "offers of cooperative compensation" at the heart of this case.
Bombshell Decision: What If Sellers No Longer Have to Pay for Buyers' Agent Commissions?
First, with this bombshell verdict, things will have to change significantly. Why? Because the case has drawn attention to the standard commission rate, and the reality that it should be negotiated. Before this case, people largely accepted the tradition of paying each agent about 3%.
Now, more home buyers know they can negotiate the commission down, and thereby pay less for a home.
And if NAR's rule gets struck entirely, then:
Buyers could generally call the shots on what to pay their agents, creating real competition among agents.
Agents could start setting their own rates.
Buyers might then pursue the legal ability to include their agents' fees in their mortgages, thereby eliminating the upfront cost barrier discussed by NAR.
How Is NAR Being Impacted By the Verdict?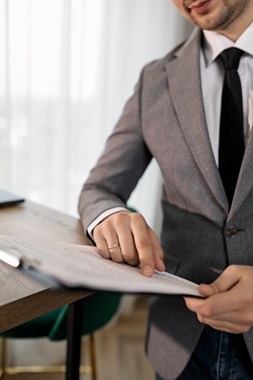 Maybe the most obvious blow to NAR is reputational. NAR enjoys a great deal of clout. It owns the registered trademark for REALTOR®. In most states, a real estate agent's ability to work practically depends on joining NAR. And now, the organization has come under rapid media fire in an extremely tough real estate market. Newspapers and housing websites are abuzz with the federal jury finding that the large firms had conspired to stamp out competition.
Outside of California, Colorado, Florida, Georgia, South Carolina and Washington, listing agents need to be affiliated with NAR to get a home on the MLS. So, around 1.5 million real estate agents pay NAR dues. NAR's membership — and influence — could be about to shrink severely.
Adding to the fallout of this case is settlement activity from former defendants who backed away from NAR's fight. They include Re/Max and Anywhere Realty (formerly Realogy, which includes Coldwell Banker and Century 21). Redfin is also trying to pull back on its relationship with NAR.
This case is not the only antitrust lawsuit that NAR and some other big brokerages now face. Plus….
The federal Department of Justice is, in a separate filing, moving to restart a federal antitrust investigation targeting NAR's rules.
Clearly, much more will be happening over the months ahead. At Deeds.com, we're following the actions, and we'll keep you posted.
Supporting References
National Association of REALTORS® via NAR.REALTOR: Update in Case of Burnett v. NAR et al. – Statement from NAR President Tracy Kasper (Chicago; Oct. 31, 2023).  
Anna Bahney for CNN.com: After a $1.8 Billion Verdict, the Clock Is Ticking on the Six Percent Real Estate Commission (updated Nov. 5, 2023).
Jacob Knutson for Axios: Federal Jury Verdict on Broker Fees Rocks Real Estate Industry (Oct. 31, 2023).
Kate Gibson for CBS MoneyWatch (CBS Interactive Inc.): How Real Estate Brokerage Ruling Could Impact Home Buyers and Sellers (Nov. 3, 2023).
Brooklee Han for HousingWire / RealTrends (HW Media, LLC): Experts Weigh Impact of Commission Lawsuit Verdict on Future of NAR Membership (Nov. 3, 2023).
Alex Veiga, with Michelle Chapman and Heather Hollingsworth, for the Associated Press, as published by Fortune Media IP Ltd. via Fortune.com: Americans Are Taxed $60 Billion in Real Estate Commissions, Says Attorney Who Just Won a $1.8 Billion Mega-Verdict Against National Association of Realtors (Nov. 2, 2023).
Debra Kamin for the New York Times: Home Sellers Win $1.8 Billion After Jury Finds Conspiracy Among Realtors (Oct. 31, 2023).
Mike Scarcella, Jonathan Stempel, and Lance Tupper for Thomson Reuters via Reuters.com: U.S. Jury Finds Realtors Liable for Inflating Commissions, Awards $1.78 Billion in Damages (Oct. 31, 2023). 
And as linked.
Photo credits: RDNE Stock Project and Alena Darmel, via Pexels.