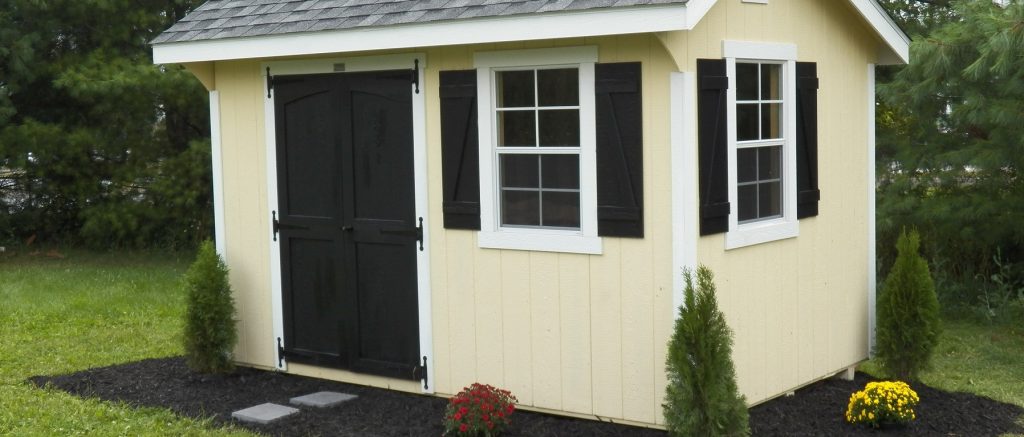 Housing is in high demand and short supply. With so many hopeful buyers searching for affordable listings, the idea of installing accessory dwelling units (ADUs) is increasingly popular, according to Bankrate.
An ADU is a mini home on the same property as (or even connected to) the main home. In some cases the units are converted attic or basement spaces. Others have been converted from outdoor garages, or built as "in-law cottages" on foundations in backyards. They have separate entrances, kitchens, bedrooms, and bathrooms. Unless they are part of the main home, they have separate HVAC and plumbing systems, too.
ADUs can boost a property's value. They can also bring in income as rental or home-sharing spaces.
Adding an ADU to Your Property: How It's Done
Also called garage studios, carriage houses, granny flats, or second suites, some of these self-contained residences can be bought as manufactured homes. Or they might be put together from commercial kits. Find ADU building kits at home improvement stores. For under $35K, the property owner can create a 400+ square foot apartment or guest home.
The big DIY stores contract with technicians who build the home on a customer's property. They can install the frame for customers, or come over as a design team over to handle the whole project, which involves:
Ensuring the structure is built on an appropriate site.
Setting up the unit so the ADU resident can enter and leave freely.
Leaving the main home accessible, without obstructing the ADU resident.
Considering shared systems and noise factors when selecting the spot for the structure.
Sourcing Environmental Product Declarations for the building materials (upon the homeowner's request).
First, though, the local building department has to allow for adding a structure to the home property.
Permits and Zoning: Key Considerations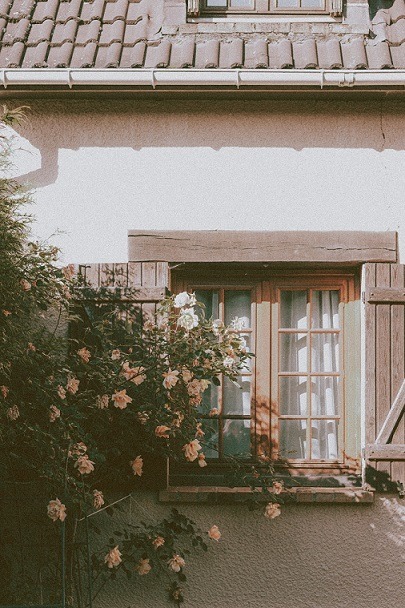 Installing an ADU doesn't depend on having "multifamily" zoning. The ADU has no additional address. It can't be sold separately from the main home.
That noted, local governments have regulations pertaining to what types of extra structures may be built on single-home properties, what permits are required, where the structure can exist in relation to the street, and so forth. Local regulations might also require owner-occupancy in one of the structures on a property. There are design standards, rules for doors and windows, maximum occupancies, pet limits, and so forth.
Properties that belong to a homeowners' association (HOA) will have their own construction rules and the owners need to comply, or else…they might be facing fines that can lead to liens on the title!
A licensed contractor handles building permits on behalf of a property owner. An experienced company will be up-to-date on the local ADU regs.
☛ It's essential for a homeowner to look for any applicable deed restrictions before making plans to erect or rent out a structure on a property.
As for owners drawing income from a property, condo boards usually do not object unless this creates traffic, noise, upkeep issues, or parking problems. Most condo rules promote residents' safety and the preservation of property values. So, new structures and new systems need a board's OK. Workers need to place their insurance and licensing documents on file in the office. In case of conflicts, state and federal laws may be homeowner-friendly, or they might support the association in a given situation.
Calculating the ADU Investment—And Returns
ADUs are big investments, with widely varying costs. Some run in the five-figure range for the materials and labor. Some run in the six-figure range. If the ADU is separate from the main home, it can take four or five months to construct. Today, a 400-square-foot guest house can cost $80,000 to build. Something twice as large could cost twice as much.
Add taxes into this investment. Because an ADU adds value to the property, the owner can expect to pay higher property taxes.
The return can also be significant. A homeowner can draw regular income from the unit, if that's the goal. And when the time comes to sell the property, a well-maintained ADU can increase the selling price between a fifth and a third.
Plus, this investment doesn't just benefit the property owner. Creating more housing helps society in general, given the serious U.S. housing shortage. Therefore, some jurisdictions are changing their rules to allow upzoning. This means green-lighting more housing density than single-family neighborhoods used to allow.
Traditionally, California towns have limited homeowners to just two units — a single house plus one accessory dwelling unit. They were allowed to have "junior units" but these were attached spaces, up to 500 square feet.
In 2021, Gov. Gavin Newsom signed Senate Bill 9. And as of 2022, S.B. 9 lets homeowners have as many as four housing units on a single-home property. This makes California a leader in upzoning for extra dwelling units. In the next section of this article, we'll highlight a new California ADU that caught the attention of Architectural Digest.
Get Inspiration: Stylish Home Design, In Miniature
Heidi Richardson, an architect who lives in Marin County, California, designed a 400-square-foot studio apartment as an addition to her own property after the new upzoning law went into effect.
Working with a sculptor and landscape designer, Richardson linked the small and main homes with a rock garden, framed with California flowering shrubs. Mature trees stayed in place, integrated into the design.
The new dwelling — tiny though it is — manages to beautifully feature a powder room with a toilet and shower, a full kitchen, and all major appliances including a dishwasher and clothes washer and dryer. The high ceilings give it a spacious, elegant look. There's an emphasis on sustainable furnishings and a bright interior, with sunny-yellow chairs in the living area and outside on the deck, too. (Check out Heidi Richardson's ADU in Architectural Digest.)
The Richardsons have a friend living in the ADU temporarily, and plan to rent it out in the years ahead. They are happy to have supplied more housing — as the law set out to do.
Thinking of Building an ADU? Start By Checking Your Laws.
Accessory dwelling units are a growing part of the best responses to the nation's housing shortage. Plus, they can become a reliable channel to draw income from a property, and to increase the property's value.
Laws for permitting new structures and for renting them out vary from state to state, though. And each local permitting framework is unique. This means there's no one article or guide that can offer the full picture. Due diligence, with a location-specific focus, is the key to ADU success.
Supporting References
Sean Jackson and Zach Wichter for Bankrate, LLC (a part of Red Ventures): Accessory Dwelling Unit Guide – What Is an ADU and How Can It Increase Your Home Value? (Jul. 8, 2022).  
Deeds.com: Homeowners' Associations: An HOA Board's Effect on Your Property (Jul. 22, 2020).
Deeds.com: San José Jumps to Apply California's New Housing Density Provisions (Jan. 3, 2022).
Laura Hine for Architectural Digest: This 400-Square-Foot ADU in Mill Valley Packs a Big Design Punch (Condé Nast, Oct. 27, 2022)  
And as linked.
Photo credits: Public domain via Pxhere, and Mathias Reding via Pexels.