The Top Nine Home Buyer Stresses. Here's How to Deal With Them Like a Boss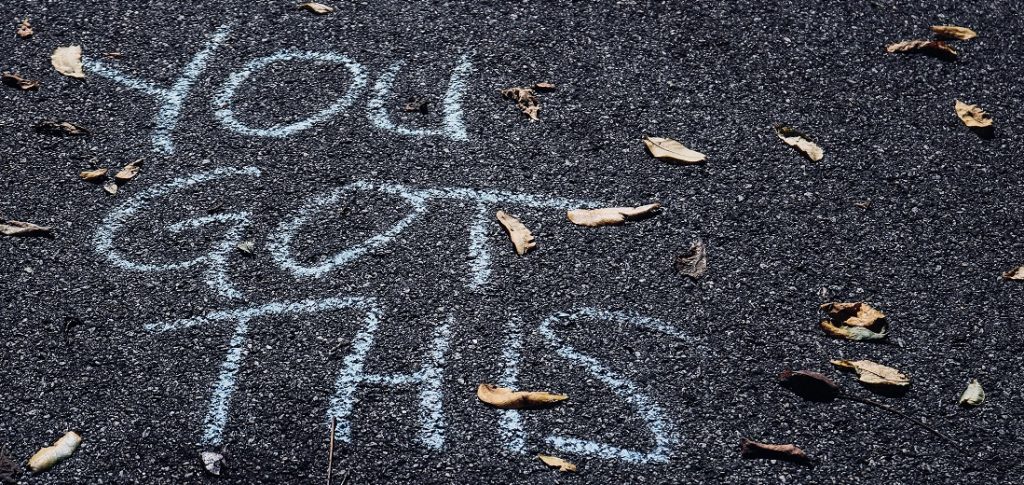 For most people, shopping for a new home is a very big deal and an intensely stressful undertaking. Moving from one place to another is disruptive enough — especially if precious possessions, pets, elders or kids are part of the moving story. But that part almost seems easy, relative to what a buyer goes through during the loan application and purchase.
Unless you're fortunate enough to be able to pay cash, your financial life will come under scrutiny by mortgage experts. You'll have to be careful with credit cards and avoid doing anything that could jiggle your credit score. Calls from your mortgage specialist to ask you, your employer, and possibly a co-borrower about your income get old after a few weeks. And that doesn't even get into the competitive and perhaps uncertain market you're sallying forth to face. Through it all, there's the burning question: Once I manage to actually buy a house, will the market hold up and will my investment will pan out?
The best thing to do about this rich mixture of stress is to embrace it. Really. A home purchase is an adventure, and stress is a factor in the challenge. Talk it through with a friend who recently bought a house, or someone who cares about you and is fine with letting you vent.
What Issues Stress Out Buyers Most? The Nerve-Wracking Nine
If you anticipate these potential snags at the starting point, you can plan for the worst, and expect the best. No two buyers have the same set of circumstances, but here are nine common sources of anxiety. Know what to expect before the game begins.
1. Your real estate agent just isn't on your wavelength.
This is Number One for a reason. Your agent has to be your confidant. A good real estate agent strives to understand your limits, your needs and future goals, and helps you achieve your mission wisely.
Survival tip: Unless you are absolutely sure there is no one else who will work like the dickens for you the way this agent will, be sure your contract is non-exclusive. That way, you won't face penalties if you later decide to seek an alternative realtor.
2. The seller is unreasonable or hurried.
You might need time. An underwriter may reject your loan for some reason that just came out of left field. At that point perhaps you'll have to pivot, for example, from a conventional loan to an FHA mortgage.
Survival tip: When you're shopping for the right home, look for ways to establish a genuine rapport with the current owner. That could make the difference between the rigid seller and the seller who gives you a break when you most need it.
3. The home inspection discloses serious repair needs.
This gets back to Issue Number One. Is your agent eager to negotiate for you? Ask for the repairs to be made, or bargain for a fair discount on the home price if that makes sense to you and your realtor. Note that home warranties, which some sellers offer, might strictly limit your choices for parts and personnel. It's often best to get the issue worked out before you're handed the keys.
Survival tip: Proceed with extra caution when looking at houses built more than 50 years ago. Some of the elements — plumbing, painting, insulation — weren't regulated then as they are now, and replacing old infrastructure will be on your shoulders.
4. The appraisal seems to take forever, or comes back low.
An appraiser can take days, even weeks, to evaluate the home you're desperate to close on. This can fluster the strongest of buyers. If the appraiser averages a local foreclosure into the estimate, or underappreciates local market dynamics, the appraised value can come back too low for the underwriter to approve, because the loan-to-value ratio now becomes a sticking point. You might need to dispute the appraisal.
Survival tips: Order the appraisal promptly once you make an acceptable offer. Create a list of recent comparable sales that back up your offer, in case you need to press the underwriter to approve that price.
5. The seller doesn't immediately reply to the offer.
Buyers typically wonder if their offers are fair, or how they'll need to respond if their sellers try to push the price up. Anxiety can easily creep in at this point: What is the seller thinking? Or in the reverse situation, the seller accepts right away. Why did the seller accept my offer so promptly? Didn't other home hunters see the value in this home?
Survival tip: Prepare for healthful distractions when this time comes and just give the seller some space to respond. Whether the reply comes slowly or quickly, give yourself credit for making a reasoned offer, guided by your realtor's experience in selling in the area.
6. A surprise title defect turns up.
The title search could unexpectedly reveal a cloud on the title or a pending lawsuit. If the creditor can't be found or won't clear the matter up quickly, then what? Prepare mentally for the worst-case scenario: walking away from the deal. This is what contingencies in a purchase agreement are for.
Survival tips: Surprise defects can appear long after purchase. This is what an owner's title insurance policy (not the lender's policy) is for. Consider purchasing this optional form of protection. If you're buying into a multi-unit property, prevent surprises. Contact the homeowner's association early, and ask if there's any legal action pending against the property or HOA liens against your unit.
7. The financial aspects of homebuying become overwhelming.
Buying a home means paying cash up front, plus the large monthly payments for the mortgage, taxes and maintenance. A reasonable buyer might wonder: What if I run into unexpected health or income problems? What if the real estate market crashes after I buy?
Survival tip: Ask your mortgage specialist for the highest possible closing cost and monthly payment scenario so you're ready for reality. Then, accept that the scrutiny of your income, credit and debt is meant to protect you from those same what-if scenarios. If you wind up struggling later on, you'll have to sell and downsize. You'll be paying realtor fees and property transfer taxes, but you should have accumulated enough equity to cushion potential expenses and losses. Remember that after the housing bubble burst in 2008, property values did recover. We humans tend to focus on avoiding risk more than we consider the opportunity for gains.
8. A co-buyer or significant other is adding to the pressure.
Making a major purchase alone is one thing; pleasing two people is another! If you are co-buying, you'll need to think about the vesting question. And it's wise to consider whether you could comfortably continue to own and maintain the house should you separate.
Survival tips: Decide, before you start home hunting, how the costs and bills are going to be paid. Be careful not to overextend yourself to please your partner. Agree to your limits, and firmly agree to support each other in that mission. If that's not possible now, wait until you're on stronger financial footing to buy a home together.
9. Signs of buyer's remorse start appearing.
It's normal to second-guess yourself after choosing your home, especially if you're a first-time buyer's learning curve. Buyer's remorse usually passes as you get used to your new place and imbue it with your own personality.
Survival tips: No home is perfect. As you look at homes for sale, keep notes on what you like and what you'd rather avoid. Go for the house you can afford, with the best overall blend of character traits. Pay attention to the inspection and buy in a desirable area. Keep your new home in great condition, and you'll grow to love it, or be in the position to sell when the right time comes. It's your call.
Honey, I'm Home!
You may never feel perfectly ready. Sometimes, a move simply must be made quickly, and there's little time to gather advice and analysis. Placing respected local professionals in your corner can be the key to getting you through these situations unscathed. Lean on knowledgeable people who'll guide you through the checklists, point out potential red flags, and negotiate for a home and a loan on your behalf.
Once you've taken the plunge, be confident in your decision to be a homeowner and invest in your future. Welcome home.