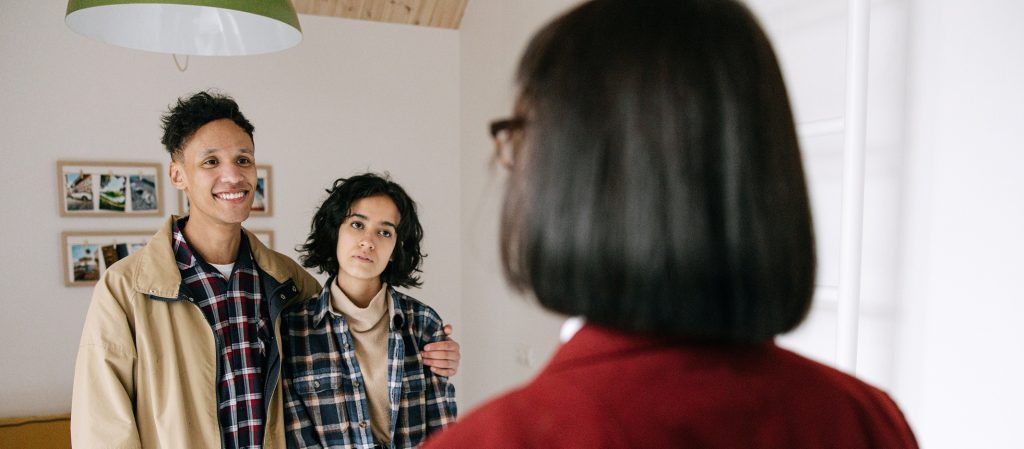 Let's start with the good news. This month, the government cut the amount of private mortgage insurance needed by people with FHA-backed home loans. This will benefit hundreds of thousands of people. Most will be modest-income mortgage applicants, primarily first-time home buyers.
Here's the scoop on this — plus a few other things relevant to anyone applying for an FHA home loan this year.
Borrower's Required PMI to Be Cut Nearly 40%
As the White House just announced, mortgage insurance payments will be reduced nearly 40% for all new FHA home buyers, beginning March 20, 2023. So, the typical home buyer will pay $800 less annually on private mortgage insurance (PMI). This is not a huge break for a borrower — but for people of modest income, it matters.
As a general rule, borrowers with down payments under 20% of the home price must pay PMI. For an FHA loan, borrowers can put as little as 3.5% down. (An FHA loan is a mortgage insured by the U.S. Federal Housing Administration.)
PMI lowers the risk lenders take when they issue low-down-payment loans. The PMI charge on the borrower's monthly mortgage payment protects banks from borrowers who fall behind. So, PMI forces borrowers to shoulder the risk that some people will default. PMI is just one more burden for buyers of modest means.
The reduced charges in 2023 are geared to help first-time homebuyers. Mortgage applicants are classified as first-time buyers even if they have owned a home before — but not in the past three years.
Public Responses: Praise and Peeves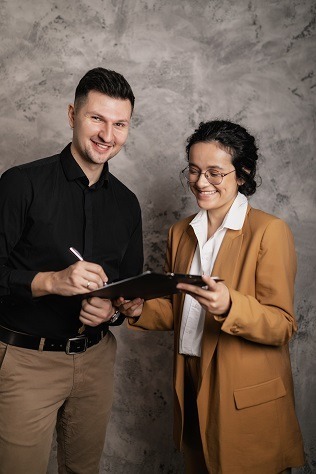 What is the public response to this move by the Biden administration? First-time home buyers praise the change. In a time of rising interest rates, the move gives FHA borrowers a bit of a break.
Mortgage lenders and mortgage brokers also have reason to celebrate. Brokers can now approve more potential borrowers. Lenders can issue more loans.
But the move also has opponents. Here are their key concerns:
Some fear that lenders will use lower PMI as a marketing tool. Banks now have another perk to attract borrowers when interest rates are becoming harder for first-time buyers to bear.
Others say this move could energize housing demand. Inflation is already pushing the housing market to unheard-of prices. Is the administration setting off a new wave of housing inflation?
Then there are the hopeful buyers who are still on the sidelines. Their savings are dwindling. Their 401(k)s have been shrinking for more than a year. How will an opportunity to save $800 a year help them if they just can't afford to buy a home? For them, this small break is out of reach.
What do the private insurance companies think of the change? They could be getting somewhat less for their products. But that's likely to be offset by consumer demand.
And What About the Homeowners Already Paying PMI?
Consider a condo buyer with a $125,000 FHA mortgage. This condo owner will pay somewhere in the range of $15,000 in PMI over the course of the loan payoff. So, getting away from this burden is a big deal.
For FHA borrowers, though, it's not easy to get rid of these monthly mortgage insurance premiums. For FHA loans issued from 2013 onward, PMI is permanent — it clings to the loans until the final payoff.
This does not mean people should stay away from FHA loans. Agreeing to PMI does get people into homes with low down payments, and without outlandish interest rates. As the U.S. Consumer Financial Protection Bureau explains, "Paying a higher interest rate can be more or less expensive than PMI — it depends on a number of factors, including how long you plan to stay in the home."
If and when the interest rates go down, though, FHA borrowers may want to pounce on the opportunity to refinance, because refinancing into a conventional loan could put an end to the PMI once and for all. But note! An appraisal might cost over $100, and closing costs for refinancing can add 5%+ to the next mortgage. So, a borrower should ask the mortgage servicing company whether refinancing to remove the PMI is worthwhile. There might also be some impact on taxes at the year's end — but typically that's no deal breaker. When in doubt, seek professional advice for case-specific circumstances.
Keep the Options Open by Keeping a Lien-Free Title
Some loan agreements stop charging PMI once the loan is 22% paid down. With some loans, the borrower has to affirmatively ask for PMI removal. Once a borrower pays down more than 20% of the home's value, PMI removal from a conventional loan lets a borrower save a significant amount of money.
To get the PMI taken off, autopayments are most helpful. The borrower must not miss a monthly mortgage payment. The borrower should avoid having overdue tax bills or condo fees, too — because overdue debts can become liens. Keeping the title free from liens is essential to keeping a mortgage account in good standing. In turn, a clear title allows the borrower to request PMI removal.
☛ Here's an article you'll want to check out if you need information on how a lien impacts your home's title.
But how do you know the current value of the home? You'll need to pay for an appraisal to get an official loan-to-value ratio. Many homes have appreciated in value substantially in the past three years.
Have you completed any renovations? These could boost the appraisal as well. The request and appraisal process might take a few months, but having the PMI taken off a conventional home loan can be worth the effort and time.
Ready to Buy in 2023: How Much Buyers Can Borrow With the FHA
As it does from time to time, the FHA upped its loan limits for 2023 in multiple counties, to keep up with inflation. A buyer's limit is based on property values in the county where the home is.
☛ Lenders set limits by examining the borrower's personal financial situation, too. Here are some good ways to strengthen a personal credit profile.
FHA loans can cover what most buyers need. Loan applicants may check the FHA mortgage limits webpage for place-specific information.
All Things Considered…
Those in the position to buy a home can get a little boost through the Biden administration's new PMI limit. For FHA loan applicants, this comes as positive news.
Buying a home continues to be one of the strongest possible investment decisions a person or household can make. We're hoping the market (and mortgage interest rates) cool off, so more buyers can get on the homeownership ladder. Once they do, they can start building home equity, potentially avoiding PMI the second time around!
Supporting References
U.S. Consumer Financial Protection Bureau: What Is Private Mortgage Insurance? (last reviewed Sep. 4, 2020).
East Coast Appraisal Service (Brooklyn, NY) via EastCoastAppraisal.com: When Should You Seek an Appraisal to Eliminate PMI? (Sep. 12, 2022).
Ashley Kilroy for Rocket Mortgage® (a subsidiary of Rocket Companies, Inc.): FHA Loan Limits FHA Loan Limits: How Much Can You Borrow In 2023? (Feb. 16, 2023).
And as linked.
Photo credits: Ivan Samkov and Alena Darmel, via Pexels.