Black homeowners have long faced extra obstacles when buying their homes. And in the turbulence of 2020, barriers to Black homeownership rose yet again. When the mortgage lenders tightened their approval criteria, it turns out that more minority applicants were turned away.
What's more, Black applicants who receive loans are still paying more in interest than other mortgage holders. What's going on here? Let's take a look.
Black Homeowners Struggle to Get Mortgages in a Pandemic
When Covid-19 turned up in early 2020, some workplaces shut down. This caused the banks to fear a new wave of mortgage defaults. They quickly ratcheted up their loan approval criteria. Non-white loan applicants, and those with modest incomes, bore the brunt of the stricter rules. Mortgages went on hold for most on 2021, but the moratoria couldn't last forever. It's a big issue for minority homeowners now.
Owning a home, says Des Moines real estate agent, Mena Jones, "is so significant — it just changes the game for you."
It's true. And yet when Morgan Stanley examined home loans in 2020, minority borrowers were found to have rising levels of mortgage denials year-over-year. In contrast, non-minority borrower approval rose from their 2019 levels.
Far-Reaching, Intergenerational Effects Set Back Our Society as a Whole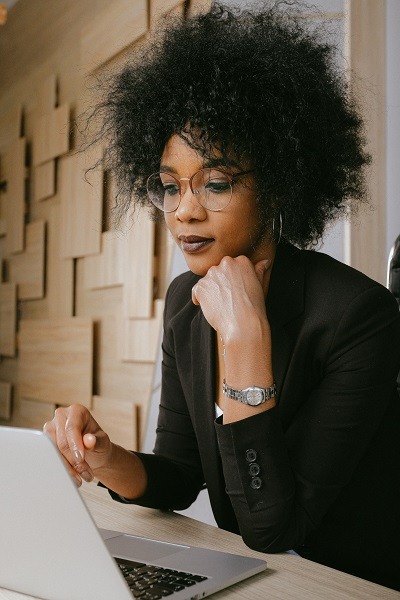 We know:
Paying a mortgage on a home is often cheaper than paying monthly rent.
Homeowners have far more overall wealth than renters.
Home ownership, with the equity building it usually creates over time, is a key form of wealth accumulation.
Ownership of home equity becomes generational wealth, and the offspring of homeowners are more likely to become homeowners themselves.
The opportunity to build home equity means the most to minority households and those of modest income. This is because real estate is such an important financial backup during economically stressful times, when these homeowners face the greatest setbacks.
☛ Could machine learning technology pave the way for a fairer mortgage approval system? See more here on how bias is found in, and being addressed by, the digital real estate industry.
Higher Interest Rates, Even With Higher Incomes
After the 2007-2009 housing bubble burst, cycles of subprime loans, defaults and foreclosures hit historically Black areas with force. Some recovered and bought again, relying on government-backed mortgages that permitted low down payments. Rebuilding home equity was a long process.
After the financial crisis, banks and mortgage lenders have paid major settlements in mortgage discrimination cases. One of the reasons? The high interest rates charged to Black and Hispanic borrowers.
So why is it that Black homeowners, including those with decent credit scores and low debt-to-income ratios, still pay comparatively high interest rates? And these higher interest rates persist even after refinancing, Harvard's Joint Center for Housing Studies has found.
Striking Disparities, Compounding Over Time
Non-Hispanic Black households earning $75 to $100K are found to pay higher interest rates (median: 4.21%) than white households making under $30K (median: 4.16%). Between households with similar incomes in the $30 to $45K range, the disparity was enough to result in more than $12K more in interest payments for Black households over the full course of a mortgage.
An MIT study found Black households paying significantly more for overall real estate costs than other, similarly situated homeowners. Quantifying how much more African Americans pay to be homeowners, the authors write:
It's a lot. The overall differences in mortgage interest payments ($743 per year), mortgage insurance premiums ($550 per year), and property taxes ($390 per year) total $13,464 over the life of the loan, which amounts to $67,320 in lost retirement savings for black homeowners.
Can Refinancing Help Black Homeowners?
While many homeowners refinance their mortgages to take advantage of lower rates, not all homeowners have the loan-to-value ratio or the credit strength to do this. And then there are the refinancing closing costs. These costs make up around 2% to 5% of the new loan amount. In short: refinancing takes money.
Nearly a third of white homeowners have refinanced their mortgages. That number is only a fifth for African American households. And when Black mortgage holders do refinance, what's the outcome? While their interest rates are lowered, Black homeowners who refinance have come out with interest rates that roughly match the rates of white homeowners who didn't take any action.
All of the above helps to explain the way minority homeowners have lagged in mortgage payments throughout the pandemic.
Variations, Depending on Where You Buy
Research done through a nonprofit media group called The Markup worked with the Associated Press to examine lending data. Among their findings:
In the Des Moines area, Black home seekers are 2.6% more likely than non-minority applicants to get turned down for home loans. Many don't apply at all. Shockingly, a survey of the area's 2014-2017 home mortgages shows that just 1.6% of the loans went to Black residents.
The disparities of Des Moines were roughly equal to those in Stockton, California and Albuquerque, New Mexico.
Even higher differences appeared in the areas of Fayetteville and Springdale-Rogers, Arkansas, where Black home seekers are more than three times more likely than non-minority applicants to get turned down for home loans. The disparities were nearly as high in and around Oklahoma City, Dayton, and Richmond. Disparities are pronounced in most of North Carolina.
Our Takeaway: Solutions Exist and Must Be Expedited
A lot of things impact mortgage eligibility, costs, and interest. Yet it's well understood that Black home buyers have faced special hurdles for generations. Granted, the real estate sector has made moves to address fair housing shortfalls, following the Fair Housing Act itself, which bars race-based housing discrimination. Yet we see a great deal of evidence that unfair and high-impact hurdles are still standing to this day.
Persisting disparities in loan denials and interest rates compound the impact of already existing and deep-seated wrongs. Continuing advances in technology must be applied in these areas. Lending institutions must be proactive and transparent about what measures they're taking to effect change. The technology exists. Let's put it to good use.
Supporting References
Raheem Hanifa for The Harvard Joint Center for Housing Studies: High-Income Black Homeowners Receive Higher Interest Rates Than Low-Income White Homeowners (dated Feb. 16, 2021; finding that although mortgage rates drop as incomes rise, race identification can affect rates to the detriment of African American households). Key source: U.S. Census Bureau's 2019 Housing Survey data.
Michelle Aronowitz et al., Massachusetts Institute of Technology: The Unequal Costs of Black Homeownership (Oct. 1, 2020).
Mary Biekert for Bloomberg Quint: Save Racial Gap in Mortgages Widened By Pandemic, Morgan Stanley Says (Jul. 29, 2021).
Kim Norvell for the Des Moines Register: Des Moines' Black Applicants More Than Twice as Likely to Be Denied Home Loans Than Their White Peers, Analysis Shows (Aug. 29, 2021).
Richard Craver for the Winston-Salem [North Carolina] Journal, via JournalNow.com: Racial Disparity in Mortgage Denials Less Pronounced in Winston-Salem Area Than Other NC Metros (Aug. 26, 2021).
Emmanuel Martinez and Lauren Kirchner for The Markup: How We Investigated Racial Disparities in Federal Mortgage Data (Aug. 25, 2021). A critique of the AP/Markup study appears in a blog post titled Special Briefing: The AEI Housing Center's Critique of "How We Investigated Racial Disparities in Federal Mortgage Data" (Oct. 13, 2021) by the American Enterprise Institute.
Photo credits: Ono Kosuki and Anna Shvets, for Pexels.com.