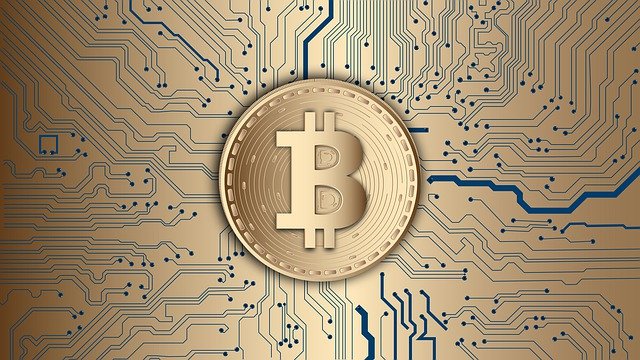 Tesla will accept your Bitcoin when you buy your new self-driving car. Taking note, Realtor.com looked around — and yes, there are home sellers accepting cryptocurrency, too. Most of the homes that can be purchased with Bitcoin are in Florida, New York and California. But a few are popping up in the heartland.
Exchanging a home for Bitcoin could reward a seller in the long run, if the coin continues its phenomenal rise. For the buyer, it's an adventure. And it's a chance to transform digital assets into real estate. Bitcoin is becoming serious money, now that PayPal and other big-name payment channels are making it easy to spend. And for international buyers, digital coins have a universal status.
In the end, even if a buyer doesn't pay for the house in Bitcoin, advertising that a home can be bought for Bitcoin is a great marketing strategy. These stories are still novelties, and they get picked up by multiple media outlets.
Year of the Bitcoin Mortgage
Could 2021 be the year of the Bitcoin mortgage? Jeff Lazerson of MortgageGrader.com says some non-qualified mortgage (non-QM) lenders now take down payments in Bitcoin. What's more, you can use cryptocurrency to buy a home of any size. No income documentation is necessary; the Bitcoin could even be a gift. Wait, what? Yes, just submit your recent cryptocurrency statement. You only need a 700+ FICO score when putting 25% down, and interest rates start around 5%. You will have to convert your coin into cash and wire the money in the normal way for closing, though.
A group called BlockFi considers cryptocurrency "a great way to put money towards a home without having to sell." The firm recognizes Bitcoin and other digital assets — Ethereum and Litecoin — as loan collateral. BlockFi's strong suit? Benzinga points to the company's backers: financial heavyweights Fidelity and SoFi. The drawback? It's best for seasoned cryptocurrency traders. BlockFi clients do not, at this time, have access to individualized financial advice.
Then there's the Canadian digital payments company Mogo. In March, this publicly held company introduced the MogoMortgage app. Turn on the MogoCrypto feature, and get a unique reward: an account that earns up to $3,100 in Bitcoin. (It's not the only forward-thinking idea Mogo has launched. Its prepaid Visa card touts a carbon offsetting feature.) Many people would welcome ways to hold Bitcoin without risk, explains David Feller, Mogo's Founder and CEO. Bitcoin Rewards Program is designed to meet that demand. While future gains are not promised, Feller notes that someone who put $3,100 into Bitcoin five years ago — and held — now owns more than $350,000 in the currency.
Averting Misuse by Bad Actors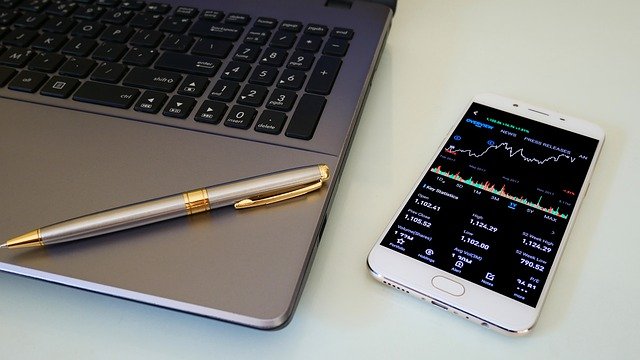 The Know-Your-Customer (KYC) process prevents money laundering by checking financial clients' identities. To apply this to financial tech, the U.S. Treasury's Financial Crimes Enforcement Network (FinCEN) recently proposed a new rule. If the "Requirements for Certain Transactions Involving Convertible Virtual Currency or Digital Assets" rule does go into effect, the use of cryptocurrency will, in some instances, be directly traceable by the U.S. government. The exchanges will have to keep track whenever more than $3,000 worth of digital currency is moved. For movements of currency worth more than $10,000, the exchange would turn data over to the government.
Yes, cryptocurrency transactions are already recorded on a public blockchain, but personal details are connected with, and shielded by, the currency holder's wallet. Cryptocurrency exchanges would have to expose wallet identifiers to FinCEN under the proposed rule.
Blockchain technology itself, which undergirds Bitcoin, may hold the key to its safe and secure use. Each time currency moves, there's a permanent mark in the chain. This inherent structure could make it easier for law enforcement to trace the sources of fraud.
As authorities step in, expect arguments and compromises. Questions will continue to focus on the tension between fraud prevention and users' Constitutional right to privacy.
Blockchain, House Titles…
If digital currency is to become widely accepted in real estate, many participants — not just buyers and sellers — need to agree on the merits. There are credit unions and banks, settlement agents and real estate lawyers… The industry is changing, but it's still a big ship to turn. An emerging regulatory framework could pave the way for acceptance among real estate professionals.
Also of interest is the potential of blockchain technology to maintain the integrity of titles. In fact, the Lakeside Title company observes that blockchain title transfers are already happening outside the United States. Blockchain deed recording is solving problems for land registries in Zambia, Georgia (the nation), and Britain. In Zambia, people who had never held title to their homes are now receiving the documentation, thanks to blockchain-based recording. 
One day, when closings are fully automated, deeds might be represented by digital tokens. Home ownership could then be transferred from seller to buyer digitally. We'd say this is something far off in the future, but the future comes at us very quickly these days! (Remember when digital notarization seemed futuristic? Yes, that was about two years ago…)
…And Virtual Homes, With NFTs!
Have you heard? Non-fungible tokens, or NFTs, are suddenly all the rage. Creators are making unique, digital tokens of artwork. Media pieces can now become unique possessions, as the winning bidder can indelibly record ownership on the Ethereum blockchain with the token. Even Time magazine is in on the trend, turning iconic article covers into NFTs and marketing them for serious money.
Now, the news is out that the first NFT for a virtual house has sold — for a half-million dollars. Krista Kim of Toronto, who designed other-worldly Mars House, presented the virtual space as a digital wellness retreat. The buyer receives three-dimensional files. The meditative home and gardens are meant to be enjoyed through an immersive onscreen experience. With NFT architecture, a home, its furnishings, and its landscaping can all be replicated in actual materials, should an owner take it to that stage.
There is a downside to this fantastic new creative world. Recording on a blockchain has a notable ecological impact. So, while a digital token might be virtual, its creation still leaves an environmental footprint. The developers at the Ethereum Foundation are working on the issue.
What's Next?
Now that federal regulators are weighing in, we might say digital currency has arrived. Indeed, banks, credit card companies, popular payment apps, governments — and, yes, Tesla — have all bought digital currency to diversify and modernize their holdings.
Now, we can anticipate the development of smart home titles, and homes designed on blockchain technology. It's all very exciting. And for many people, it may even mean having titles to their homes for the first time. But is the whole trend sustainable?
Perhaps 2022 will turn out to be the Year of the Greening Blockchain. Watch this space.
Supporting References
Deidre Woollard, MillionAcres: Should You Invest in Real Estate with Bitcoin? (Published by MotleyFool.com; updated Dec. 29, 2020).
Cryptopedia: Key Components of an Anti-Money Laundering Program (published by Gemini; updated Mar. 27, 2021).
The World Financial Review: How to Use Blockchain to Prevent Money Laundering (Dec. 30, 2020).
Lakeside Title Company (blog): Overseas, Blockchain Deed Recording Is Already Happening (Aug. 2020; internal citations omitted).
Jonathan Hilburg, The Architect's Newspaper: Mars House NFT Just Sold for More Than $500,000 (Mar. 24, 2021).