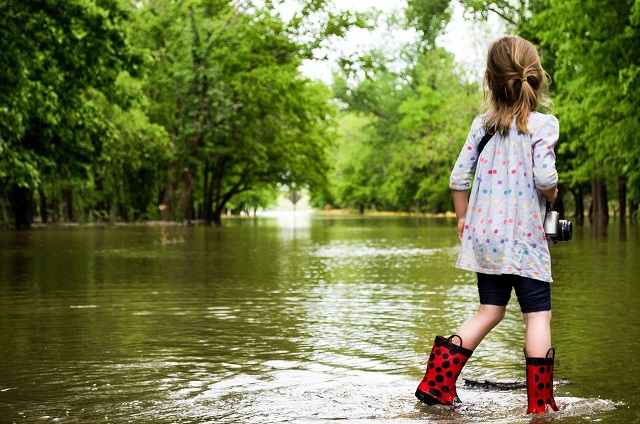 Redfin Adds Climate Data to Real Estate Listings
A storm that could threaten a million homes would have been rare a generation ago. Not anymore. Today's hurricanes gather their power over warming ocean and gulf waters. A warmer atmosphere holds more moisture, creating heavier rains. At the same time, dry areas of the country are hotter, and losing moisture. And that increases the risks for heat waves, droughts or wildfires.
Ida Shakes the East Coast
Late in August 2021, Hurricane Ida crashed into New Orleans at 150 miles an hour. Storms surged over the coast. The lights went out for days. Wind shattered windows, broke roofs apart, and toppled walls.
New Orleans withstood the storm better than other areas. After Katrina, the Louisiana's southern coast was fortified by the U.S. Army Corps of Engineers, advised by experts from the Netherlands.
But the storm's "remnants" were a force to be reckoned with north of the city. They did startling damage as they headed up the continent — through Maryland, New Jersey, Pennsylvania and New York. People were trapped on flooded roadways and in basements. More than 50 perished. New York's subways filled with water for the third time in one summer. The National Weather Service announced its first flash flood warning for New York City. Karen Clark & Co. estimates that Ida will prompt nearly $18 billion in insurance payouts — apart from coverage from the National Flood Insurance Program.
☛ Pro tip: Your mortgage lender may require flood insurance if you choose a home with a high likelihood of floods. The flood maps factor into lending decisions. Home shoppers can type an address into the maps to find known floodways before settling on a specific home to buy.
Redfin Says Home Buyers Need Climate Data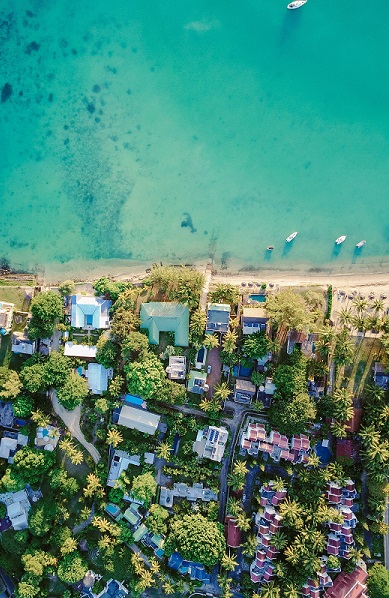 Before Ida hit, Redfin rolled out a new feature based on climate data. Integrating ClimateCheck®, it's designed to predicts drought, heat, fire, flooding and storms between now and 2050 by address or area. Browsers who want a feel for the climate risks over a 30-year period (the length of a typical new mortgage) will now find a rating, on a scale of zero to 100, for the immediate surroundings of homes throughout the contiguous United States. This follows the Realtor.com® website's integration of Flood FactorTM numbers for real estate listings last year.
ClimateCheck considers government and NGO models for greenhouse gas emissions and weather patterns, focusing on the current risks, and the degree to which a given area can be expected to change.  
Redfin's adoption of the tool reflects two points that are drawing ever-greater public interest:
Climate change is beginning to make its mark on the real estate industry. It is influencing the physical safety and desirability of some places over others.
The value of a home is partly influenced by the resilience or vulnerability of its surroundings.
In other words, climate disruption is now on peoples' radar. It's becoming a factor in that all-important decision: where to buy a home.
☛ Pro tip: Standard homeowners' policies don't cover flood damage. Some private flood insurers can. The Florida Peninsula Insurance Co. has policies that include flood losses and flood endorsements for existing policies. TypTap is another example; it sells flood coverage to Florida, Maryland, New Jersey, Pennsylvania and South Carolina homeowners.
Who's Worried and Who's Not
Is everyone concerned? We might think not, given the numbers of people moving to all the places with the highest risks of climate-related events. Economist Erica Plemmons, who serves as the Florida Realtors® Director of Housing Statistics, observes that double-digit population increases are expected ahead for many Floridian counties. At the same time, a half-million people live on land that's within just 3 feet of today's high-water marks. Their Florida real estate amounts to $145 billion in total value. And they can expect flooding to become the norm for their areas.
Across the country, people are moving to risky areas of the United States (as shown in this map illustration). Redfin examined the migration patterns involving 50 counties thought to be at the lower and higher ends of the risk spectrum. More people moved into the counties with high climate risks than left them. And vice versa.
But Redfin points out that the reasons for this could include lower prices and taxes in risky areas. As Ida-style storms and devastating fires hit more often, and threaten ever more homes and lives, sentiments — and migration patterns — are highly likely to shift away from risk.
☛ In 2021, California readjusted homeowners' fire risk mitigation and disclosure duties. The catalyst? A series of destructive ember storms and wildfires.
A Generational Difference in Perspectives
A recent Redfin poll found about half of its respondents had considered climate disruption when thinking about their next move. Most said temperature extremes or an increasing likelihood of calamities would steer them away from a given real estate market.
Thirty-six percent were concerned about the rising sea levels near specific real estate markets. The facts bear out their concerns. Sea level rise connects with rising inland rivers and streams. Many homes built beside their banks are projected to experience serial flood events. All told, First Street Foundation reports, some 14.6 million U.S. properties are vulnerable to flood damage.
☛ In July 2021, Hawaii amended its flood hazard disclosure law. Disclosures for Hawaiian home sales must now include sea level rise exposure.
The people showing the highest levels of concern about climate and real estate are the younger buyers — those under 45. That's significant. It suggests a generational difference, and a strong likelihood that concern will continue to grow.
It also suggests that younger buyers and investors will be better prepared for devaluation risks over the coming years.
Supporting References
Brenda Richardson for Forbes:Hurricane Ida Threatens Over 900,000 Homes With Storm Surge Damage (Aug. 29, 2021).
Ryan Smith for Insurance Business America: Hurricane Ida — Estimated Insured Losses Revealed (Sep. 2, 2021).
Bill Chappell for National Public Radio: Why Ida Hit the Northeast So Hard, 1,000 Miles Away From Its Landfall (Sep. 3, 2021).
Jessica Moore for CBS Channel 2 (New York, New York): Ida Aftermath — What Do You Do If You Didn't Have Flood Insurance Before the Storm Hit? (Sep. 3, 2021).
Redfin.com: Climate Change and the Housing Market (Aug. 5, 2021).
Lily Katz and Sebastian Sandoval-Olascoaga for Redfin.com: More People Are Moving In Than Out of Areas Facing High Risk From Climate Change (updated Sep. 8, 2021).
Lexi Lonas for Redfin.com: Populations in High-Risk Climate Areas Grow (Aug. 25, 2021).
Lillian Dickerson for Inman.com: Redfin Adds ClimateCheck Risk Data to Its Website (Aug. 3, 2021).
Laurel Deppen for GeekWire: Redfin to Include "Climate Risk" in All Listings as Americans Consider Climate Change When Buying (Aug. 3, 2021).
Dharna Noor for Gizmodo.com: Redfin Will Now Tell You How At-Risk Your Dream Home Is to Climate Change (Aug. 4, 2021).
Realtor® Magazine: Redfin Adds Climate Risk Ratings to Listings (source: Redfin; Aug. 4, 2021).
FirstStreet.org: The First National Flood Risk Assessment — Defining America's Growing Risk (First Street Foundation; 2000).
Deeds.com: New Risks for Property Owners: Economic and Physical Effects of Climate Change (Nov. 1, 2019).
Photo credits: StockSnap, via Pixabay; and Pixabay, via Pexels.