Brooklyn property values are going up. And there are plenty of opportunists looking to steal deeds. In the Bedford-Stuyvesant district of Brooklyn in New York City, Dairus Griffiths just triumphed over those opportunists.
In the past decade, Brooklyn has lost many of its Black and Hispanic residents, as gentrification reshapes the district. Serial fraudsters and their limited liability companies aren't making life any easier for longtime residents. They scour public records for the most vulnerable and indebted homeowners.
Deed cheats use the shell company structure to blur the identities of holders. The manipulators lie to their targets; they forge deeds; and they move houses from one LLC to the next. Identifying and charging these manipulators becomes very hard to do.
Key Tool: The Home Equity Theft Prevention Act
Griffiths, a retired construction worker, lost the longtime family home years ago to a development firm. During a period of financial distress, Griffiths signed over the deed of the $1.5 million building for less than half its market value.
Griffiths was fortunate. The borough president, Eric Adams, was moved by the family's plight. Adams brought the family's situation to the office of the Kings County District Attorney. And the Sher Tremonte law firm stepped in to handle the case pro bono. The firm sued on behalf of Griffiths under the Home Equity Theft Prevention Act.
This provision prevents deals involving deceit and unfair contracts with investor buyers:
It directs investor buyers to adhere to a five-day cancellation period, during which the sale cannot be deemed final. No deed may be recorded during that time.
Investor buyers are barred from manipulating or deceiving "equity sellers" and may not pretend to be advising and assisting the owner in keeping the house or stopping a foreclosure without a good-faith basis for such statements.
The provision also forces the investor buyer to pay the owner at least 82% of the home's fair market value, using an official form to make a clear accounting of the basis for the price.
The provision further requires the homeowner to receive an official notice in case of foreclosure, warning of parties that may promise they can save the home, and steering owners to real information and assistance sources.
Most notably, there is a two-year rescission period for transactions involving homes in default or foreclosure, and a six-year period to sue the buyers for damages under the provision.
Empty Promises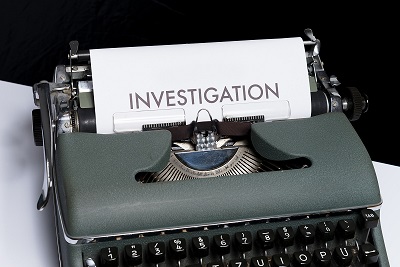 Some targets of New York City deed scams believe they will get money and replacement housing, and smooth-talking business representatives tell them their firm will take care of the mortgage debt. These are usually empty promises. Yes, lawyers have to guide New York real estate transactions — but the deed cheats know how to produce lawyers. Some of the deed cheats are lawyers.
In December 2020, Brooklyn D.A. Eric Gonzalez prosecuted a lawyer who received deeds to eight homes in Bedford-Stuyvesant, East New York, Flatbush, and Cypress Hills from May 2012 to November 2020. The lawyer had been suspended from law practice in 2012, for fraudulently diverting money from his dying uncle.
The same lawyer had also been indicted* in 2017 for earlier deed theft activities. In those earlier actions, eleven people, including real estate agents, were charged in connection with a series of deed scams. Half of the targets were seniors. All were in severe debt. In one deed conveyance, people from a development firm allegedly targeted a severely ill and hospitalized veteran. Some of the victims became homeless.
In the case of the eight stolen homes, the methods were similar. The defendant promised to avert foreclosures by negotiating short sales on the owners' behalf. Some of these owners thought they had to sign their deeds over for negotiations to begin. Others misunderstood the papers they were signing.
* Note: An indictment is not proof of guilt.
Before and After Deed Theft
How does a scammer meet a target? Some simply call. Some get owners to call them, by marketing through commercials and websites, offering to buy homes for cash. Postcards and official-looking letters flow from dubious sources into Brooklyn mailboxes.
Once they have a target's attention, representatives show up at the door, promising freedom from loans and bills. Just sign the deed over, and everything will be taken care of.
Once a homeowner signs their rights away, the transferred buildings can be rented out for profit, while the manipulator puts off the victims' queries about how the negotiations are proceeding. The scammer has rights of ownership but is free to ignore the mortgage. These manipulators can rent out houses for years, raking in hundreds of thousands of dollars before the foreclosure process plays out. As the deed holder on record, they could even profit from the buildings' appreciation.
The victim, meanwhile, can't stop the foreclosure, sell the property, benefit from appreciation, or use the building for income.
How New Yorkers Can Protect Their Deeds
If anyone claims to help the homeowner save a home from foreclosure, pay bills, and so forth, the owner should check with the state Department of Financial Services to verify the firm's authenticity. The NYC Department of Finance urges homeowners to take several steps if they believe they have been already exploited by a deed scam:
Immediately complete a deed fraud complaint form and submit it to the Sherriff's Office.
Contact the City Register to request a certified copy of the documents used to convey title to the house. (For Staten Island, the Richmond County Clerk is the relevant contact point.)
Report the incident as a crime. Call the District Attorney's office in the home's borough.
It's also a good idea to consult an attorney or local legal services that handle deed fraud cases. Homeowners can get more information about scams at HomeownerHelpNY. 
The best remedy, of course, is prevention. "I urge anyone considering selling their property to be prudent about with whom they do business," District Attorney Gonzalez has stated.
"Be wary of any unsolicited offers of help with your property and do not sign any documents unless you consult with an independently retained attorney."
It's a lesson many of Brooklyn's unfairly displaced families would surely endorse. As for the Griffiths family, a happy ending finally came in the summer of 2021.
On May 27, 2021, Dairus Griffiths entered into a confidential settlement agreement with August West Development LLC, pursuant to which Mr. Griffiths regained ownership of his longtime family home at 650 Halsey Street in the Bed-Stuy neighborhood of Brooklyn. The transaction closed on July 20, 2021.

Sher Tremonte
Supporting References
New York Real Property Law:  Art. 8, § 265-a: Home Equity Theft Prevention.
NYC Department of Finance: Deed Fraud Alert! Protect Your Property From Deed Fraud
Ben Verde for Brooklyn Paper: Bedford-Stuyvesant Family Can Stay in Their Home After Deed Theft Case Settled (Aug. 24, 2021).
Press Release from the Office of Brooklyn District Attorney Eric Gonzalez (Kings County, New York): Brooklyn Attorney Indicted for Real Estate Fraud in Connection With Eight Properties Valued at Nearly $8 Million (Dec. 7, 2020).
Aidan Graham for Brooklyn Paper: Midwood Attorney Indicted for Alleged Deed Theft (Dec. 7, 2020).
Noah Goldberg for the Brooklyn Daily Eagle: BP Adams Calls for Investigation Into Bed-Stuy Deed Theft Allegation (Jun. 25, 2019).
Nathan Tempey for Gothamist: 11 Indicted for Allegedly Stealing Houses Out From Under People Drowning in Debt (updated Mar. 3, 2017).
Stephanie Saul for The New York Times: The New York Times: Real Estate Shell Companies Scheme to Defraud Owners Out of Their Homes (Nov. 7, 2015).
Hannah Frishberg for Brownstoner.com: BP Adams Holds Homeowner Forum on Avoiding Mortgage Scams (Oct. 23, 2015).
Photo credits: Brandon Nickerson, via Pexels, and Markus Winkler, via Unsplash.