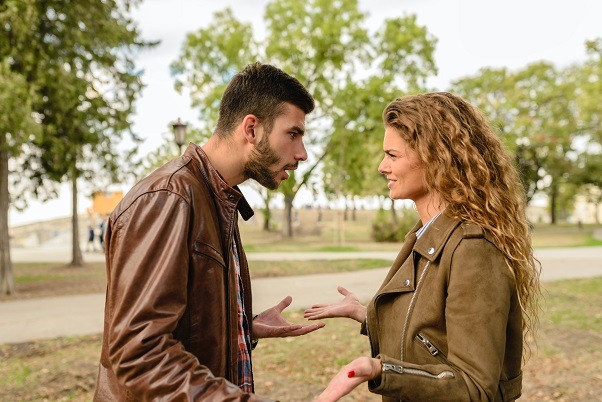 In 2018, a couple in Texas stumbled upon an unusual opportunity. They got a tip that certain rural plots of land in Smithville — just 50 miles east of Austin — were available for $500. They went for it. Soon, the couple would order their manufactured home. That's when the trouble began.
Their loan approval came through and they signed an agreement with Titan Factory Direct Homes in July 2020. They had a land survey done in August 2020. The couple gave the land survey to the Titan company. They also filed all the paperwork — properly — with Bastrop County, which in turn signed off on the building permits. The local utilities approved the couple's new electric, septic and water systems. The home was move-in ready by November 2020.
After the happy couple had lived in their new home for the better part of a year, a visitor showed up and said: "Your home is on my property." The visitor produced proof of ownership: a map from the Bastrop County Central Appraisal District. It plainly showed the land the visitor owned — where the couple's home was installed. The survey commissioned by the couple was fine; but somehow, the home builder and utility technicians set everything up on the adjacent land, and not theirs. Nobody, at any step, ever carefully checked to be sure the home was being put on the land showed by the survey.
A property survey offers clear direction. It consists of an expertly drafted diagram of measurements and boundary lines. It shows precisely where the real estate is and lays out its dimensions. It shows all major features of the land, and clarifies where one party's land ends and another's begins.
The deed's legal description would have also made the real address clear, had it been carefully examined. The surveyor's work starts with the legal description, which situates the property lines of a parcel.
☛ For a home buyer, reading the legal description of a potential new property, and finding the latest survey, is important. Read more at How Real Estate Legal Descriptions and Surveys Work Together, on Deeds.com.
Property Taxes: The Plot Thickens
Titan, the manufactured home builder, acknowledges that something went wrong. Yet they did not produce an explanation.
Titan's next move was to approach the legal owner, and to ask whether the owner would consider a land swap with the couple. A title swap might seem like the "but of course!" solution. But a legal owner — here, an owner whose land was intrusively changed — is under no obligation to compromise.
Titan, or any negligent actors in this story, may need to offer quite a bit more to make the legal owner whole again, and meet the couple's expectation of receiving a home to live in.
There's still more in this tangled story. The legal owner of a rural piece of land now has a lot with a house on it. Watch the property tax assessment shoot up. Indeed, the looming tax bill may be one factor influencing the legal owner's interest in agreeing to a swap.
This story is not unique. It's just an extreme case in a long history of owners making improvements on the wrong land.
☛ Buying real estate? Depending on the location of the property, a mortgage company might require a survey. Even if it is not required, the seller or the buyer may want to have an expert produce an updated survey. There's a strong case to be made, especially when abutting lots are happen to be rural or undeveloped, for having a new survey done — and carefully examined.
The Value of Checking the Survey: A More Typical Case
In most cases where someone uses someone else's real estate, the owners know where their properties are and how much land each has. But it could be that the person next door is claiming the right to use, place structures or equipment on, park or travel some part of the property that's not theirs.
A survey is geographic evidence of whose stuff is on whose land. A survey can also expose easements — areas where one owner has the prerogative to use another's property — that can't be seen in a virtual or in-person tour of the property. Common examples are these:
One property owner has placed a fence, gate, or hedges inside the other parcel's boundary lines.
A shared driveway is placed on the land of one of the adjacent parcel owners.
A county hiking trail runs over the edge of the real estate, or over a pathway within the property. It is only noticeable when a group of hikers passes through.
Hiring a surveyor can be a critical step in a buyer's certainty about what land they are getting, and what responsibilities and concessions they might be accepting along with the purchase. A survey can support the buyer's negotiations with the seller for discounts where appropriate. Or it might be used to alert the seller to an ongoing title issue that should be resolved.
How can title conflicts be resolved? This question is what causes experienced home buyers to obtain owner's title insurance with extended coverage when they close on their new homes. Depending on the policy, extended coverage may cover odd problems that arise after real estate purchases, such as previously unknown encroachments, boundary line disputes, overhanging structures, so forth.
Even if nothing unexpected shows up, a home buyer nevertheless should know that a property's landscaping, fencing, walkways, sheds and other structures are all in the right places. The buyer should learn where the utilities will be serviced, where pipes have been installed, where digging would be hazardous, and how to landscape within the legal boundaries. The buyer should further note any setbacks on the survey, to steer clear of putting anything near the boundaries that is not permitted.
☛ Every easement is unique to a particular property. Explore the most common types of easements on Deeds.com.
Understanding Encroachments
One of the concepts a home buyer needs to be aware of is the encroachment. An encroachment can be an issue to solve before closing, or it can come up later, when the time comes to sell the home.
Encroachments can go over boundary lines between private real estate parcels. This problem might become known when on owner commissions a survey in preparation to install a new structure. Things commonly come up, such as the present existence of line of hedges that do not adhere to the legal boundary lines. At this point, the survey could indicate that one homeowner has long held adverse possession of an area.
It's not uncommon for adjacent property owners to disagree on their property lines, or how they might cross them or allow plants and structures to overhang them. In some cases, a prior homeowner neglected to inform a buyer about an agreement the owners had previously made. Or from weather, overgrowth, or other natural causes, boundaries can seem to move or otherwise become unclear.
Encroachments on setbacks and public space can also be at issue. If the home has an encroachment on public land, it needs a formal, notarized and recorded encroachment permit and insurance that covers the local government entity affected by the encroachment. Here is an example of the necessary encroachment permit and fees, from Los Angeles County, California.
Buyer, Be Aware!
At Deeds.com, we always urge deed holders to keep track of their property and its boundaries. The cautionary tale of the wrongly placed manufactured home is certainly an extreme case. Yet arguments, lawsuits, mediations and settlements play out all the time in less dramatic cases.
If you wind up with a property line dispute, or develop a serious concern that another property owner is claiming rights to your land that you are uncomfortable conceding, the best remedy starts with hiring a local real estate lawyer for professional advice. Keep in mind that a careful examination of a property's legal description and survey together may prevent such conflicts before they have a chance to arise.
Supporting References
Dalton Huey for KXAN in Austin, TX (Nexstar Media Inc.): "Your Home Is on My Property." Family's House, Utilities Built on Wrong Lot (updated Aug. 26, 2021).
Anna Gallegos for iHeart.com: Texas Couple's "Forever Home" Accidentally Built on Wrong Property (Aug. 30, 2021).
Photo credits: Vera Arsic, via Pexels; Oscar Castaño Chavez via Pixabay.